You may have seen it on social media and in some media, more and more Chinese are revolting against Xi Jinping's extremely strict zero Covid policy. This translates into demonstrations in the streets and also propaganda in public transport to wake up the spirits so that new people join the movement. For a long time, AirDrop played a major role in transmitting photos and videos, but it's not feasible now.
AirDrop limited by Apple in China, Tim Cook refuses to answer questions from Fox News!
When you use the AirDrop feature, you have the option of accepting to receive content under different reception modes, there are the "contacts only" Where "everybody". If you activate the second mode, your iPhone can be detected by other iPhones which can send it a photo, a note, a document, a Safari link…
You then get a notification asking you whether or not to accept the content sent to you.
This method, which was not designed to carry out propaganda, has been widely used in China in recent months. Indeed, the protest movement against the Chinese government has for a long time sent pictures propaganda for awaken the spirits on Xi Jinping's zero Covid policy.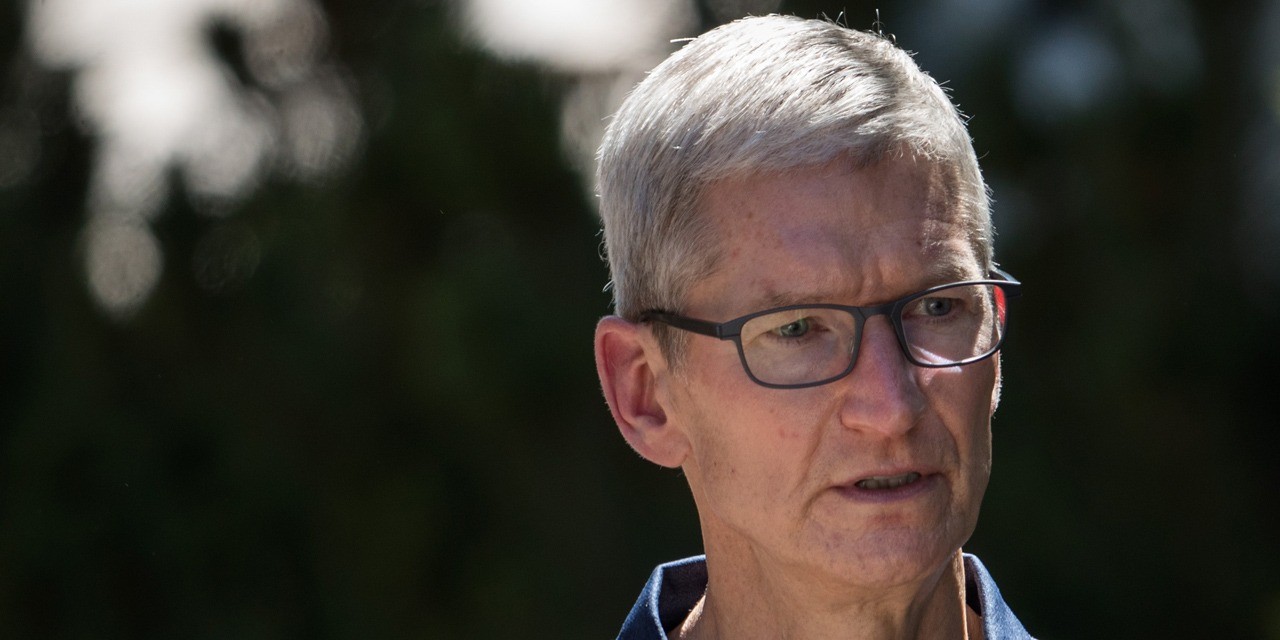 However, suddenly, Apple decided to bridle file transfer by AirDrop when it is activated in "Everyone". Several questions have arisen on social networks, did Apple do this following the complaints customers victimized by unwanted AirDrop shares or has the company received pressures from the Chinese government?
Today, when the AirDrop is activated in "Everyone", it is limited to 10 minuteswhich makes it possible to be sure that the user is consenting to receive content from another person.
This new method, which begins with China, will soon be deployed in the rest of the world. And if it was just to prevent people from asking too many questions about the relationship between Apple and the Chinese government which (we know) is very authoritarian and threatening?
A Fox News reporter sought to get answers from Apple's CEO. This one went directly to interview him during a meeting outing in Washington. Several questions were asked to Tim Cook:
Do you support the Chinese people's right to protest?

Do you regret restricting access to AirDrop, which protesters have used extensively to circumvent Chinese government surveillance?

Do you think it's okay to do business with the Chinese Communist Party when it abolishes human rights?
In the clip you can see below, Tim Cook walks down the hall, turns his head, walks away from the reporter and does not answer any questions. This is a very rare attitude on the part of the CEO of Apple, because Cook has always had a sympathetic and friendly approach with journalists who come to ask him questions, even when it is not planned.
We quickly understand that this intervention by the Fox News journalist has uncomfortable Tim Cook, which could suggest that the limitation of AirDrop in China does not come from the Apple Park, but from an "express request" of the Chinese government. Of course, there is nothing to confirm it, but Tim Cook's silence will probably launch new rumors on this sensitive affair for Apple's image.
Apple CEO Tim Cook ignores questions from a Fox News reporter

— The Post Millennial (@TPostMillennial) December 1, 2022