After the iPhone 14 which is paralyzed during the transfer of data with an older generation of iPhone and the camera which shakes on applications like Instagram, Snapchat or TikTok, here is a new bug which affects recent owners of the iPhone 14. According to several people on the forums specialized Apple support, sending files via AirDrop would encounter a small difficulty.
AirDrop via contacts no longer works
For several years, you have had the possibility of activating your AirDrop in visibility "contact only" or visibility "everybody", the first mode allows you to receive files (notes, photos, videos, etc.) that only come from people you know, the second from all the other Apple users you meet in a day. If the majority of people prefer the "contact" mode, this is unfortunately impossible with iPhone 14, iPhone 14 Pro and iPhone 14 Pro Max.
As a user on the MacRumors forum reveals, if you send a file with an AirDrop in "contact only" mode, your file will always be stuck with the status "pending". Proof that the connection is not made, the iPhone (or other Apple device) to which you are sending will not even have a pop-up asking whether or not it accepts the sharing of a file by AirDrop!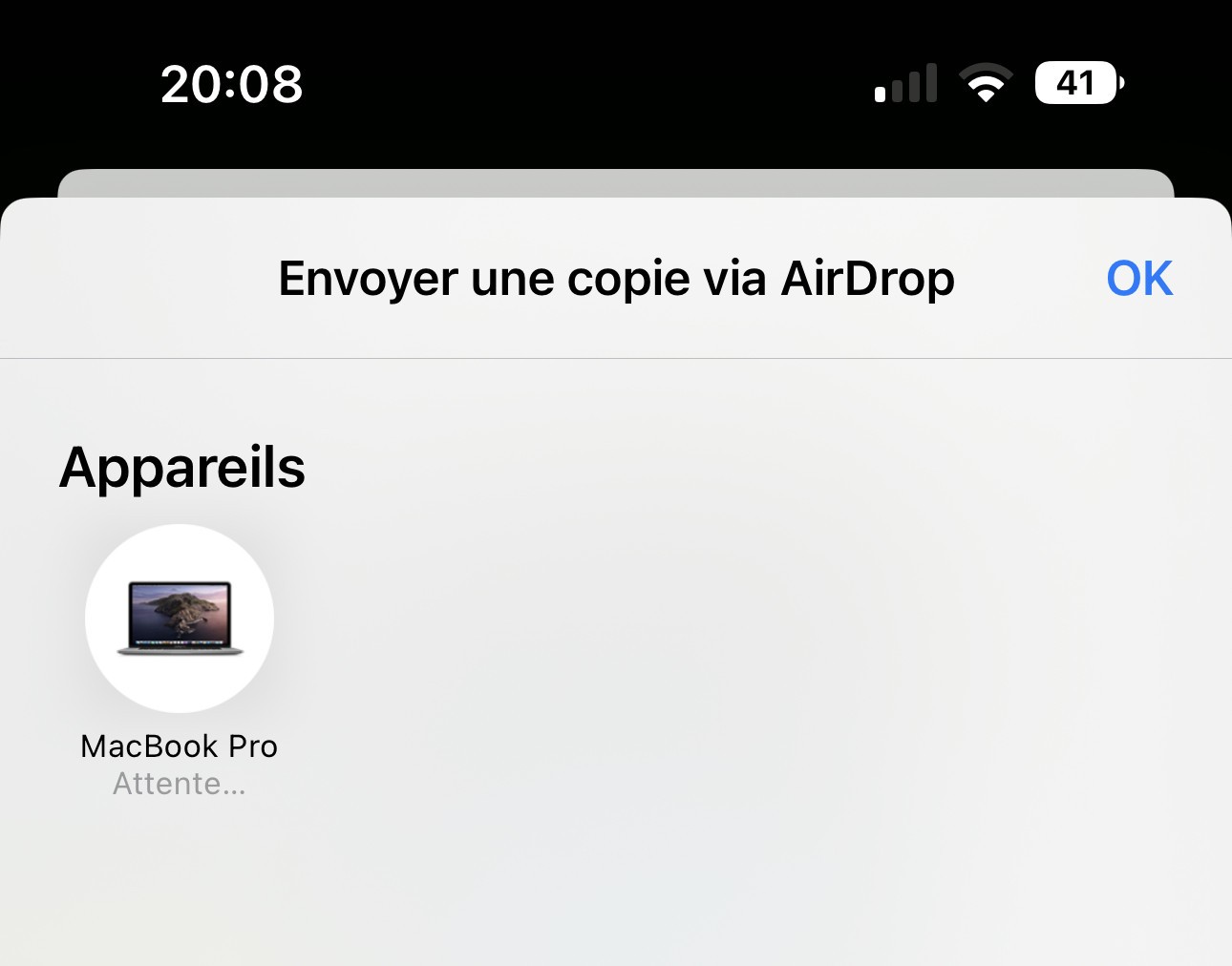 Here is what a person affected by this bug explains:

I tried to send a picture to my husband earlier and he told me he was connecting, but his iPhone X did nothing. But if I enable "everyone" to appear as anyone, I can send with no problem. I can, however, Airdrop to my own devices. But not contacts.
What makes one think today of a bug exclusively present on the iPhone 14 is that the anomaly does not happen on other generations of iPhone. If this was related only to iOS 16, the problem would have made a lot more noise in recent days, because a large number of people would have been affected.
The forums have mentioned that there is a Workaround which can be used. AirDrop settings must be adjusted from "Contacts" to "Everyone" in order to transfer a file to a contact. The modification can be done from the iPhone settings in "General" then "AirDrop".
The same person who made the statement above explains that they contacted Apple Support:

I contacted Apple today through support because AirDrop still isn't working. They made me reset carrier settings, change to everyone instead of contacts and finally it worked. The weird thing is that the person emoji I want to use doesn't work, I have to be on "everyone" and then I can see my spouse's phone under "other". I tried to share a password through Apple Passwords and got a message that the person is not in my contacts. I guess iCloud Contacts may not match?
Thanks to calls for assistance and the support forum on the Apple site, the Californian giant is already aware for a few days of the anomaly. We imagine that a "special iPhone 14" patch must be under development to be slipped into a future iOS 16 update which will land soon.