⏰ 36 mins ago
Medhi Naitmazi

3
As Apple faces pressure to open iPhone to third-party app stores, a developer helping users sideloader applications since 2019 does not seem very happy with the turn of events.
Apple has always been consistent and clear in its view that adding apps outside of the official process (so sideloading) because it leads to malware risks. Yet developer Riley Testut used one of Apple's "loopholes" to allow users to install apps outside of Apple's App Store through its featured AltStore tool for installing apps. emulators or jailbreak tools.
What is AltStore for?


Since its debut, AltStore has been downloaded over 1.5 million times and is said to have over 300,000 monthly active users, of which 6,000 have decided to financially support Testut for a total amount of $14,500. That is to say if this tool is popular.
Once installed, AltStore allows users to add apps without going through the App Store, as long as it's an IPA file, the binary that Xcode can generate. AltStore leverages the fact that Apple's Xcode development platform allows users to sideload the apps they develop directly onto their own iPhones via a free developer certificate.
"When Apple announced this [fonctionnalité en 2015]I was like, 'Oh, so there's a way to install apps on iOS just with an Apple ID,'" Testut says. "And from there, I expanded that into a solution complete".
The complete solution is not simple. It requires the user to install a Mac or PC application called AltServer, and then have AltStore security sign an application so that it appears to have been created by the user.
Apps can only be installed when the iPhone and Mac or PC are on the same Wi-Fi network and running AltServer. The limits are that each user can only upload 10 apps per week and they must be re-signed every seven days, unless you have a paid developer account or a tweak that allows bypass that.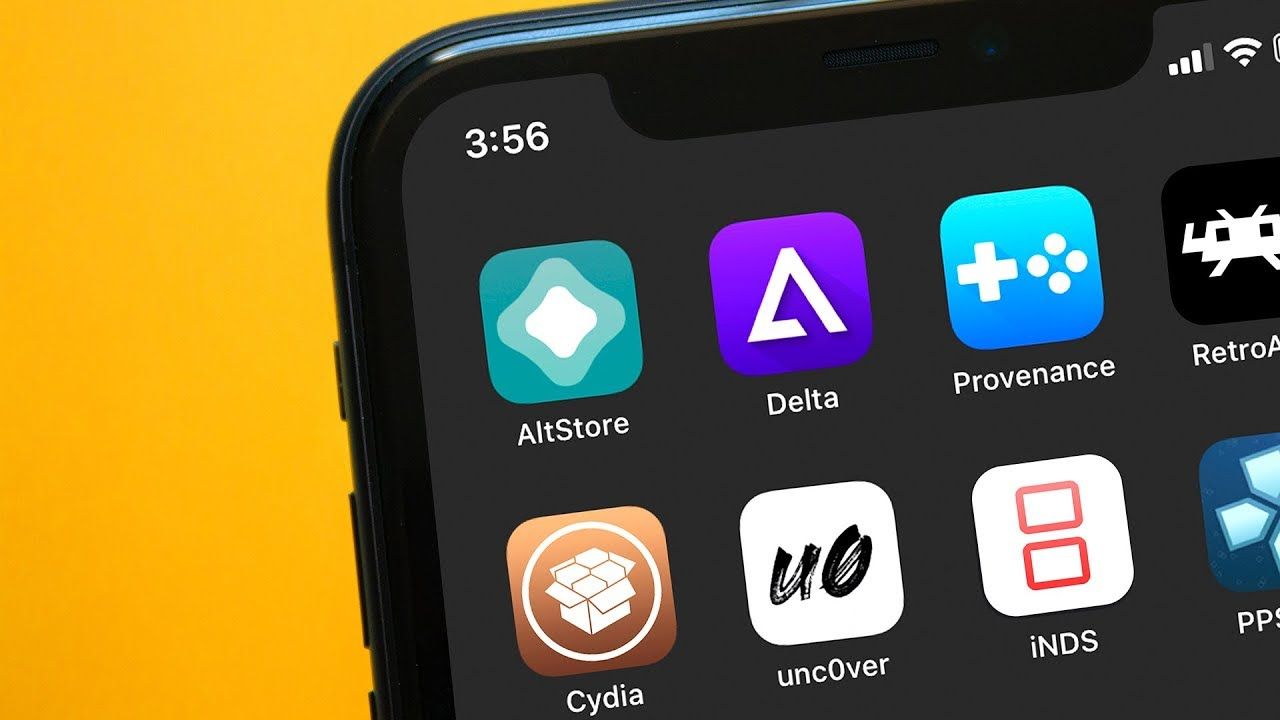 Sideloading is a risk
Testut may not be able to work around these limitations, but he makes sure his system is safe. Moreover, the request of the EU and the USA seem to him dangerous. He confided in Fast Company:
Sideloading presents many risks. Because we're the tool people use, it's our responsibility to make sure we're doing what we can to keep people from accidentally screwing themselves up.
So, perhaps ironically, Testut agrees with Apple on sideloading, or at least he does when it's potentially at scale. He does not approve of legislative proposals that would simply allow any consumer to download any application, without any protection.
We don't like these bills, actually. We really think they're too broad, and have serious ramifications for consumer privacy.
However, Testut truly believes that everyone should have the right to sideload if they want. And he thinks the app industry needs that freedom.
Apple has an App Store approach of only approving what it already imagines, so anything beyond the bounds of that approach is rejected by Apple.

We need a way for boundary-pushing apps to exist first, and then people will see they exist and want them in the App Store," he continues. spell. We want to see more small, but quirky and fun apps in the AltStore.
What do you think of the position of the creator of AltStore?