Amazon
announced a quartet of new 8-inch Fire HD tablets that will be 30% faster than the previous ones that came out in 2020, however this means their price will go up.
The company confirmed that its new tablets will go up $10 (200 pesos) compared to those that came out 2 years ago and could have a final price of $119.99 (4000 pesos).
The device will arrive together with other tablets of the same line but with a different approach, since there are 4 that land on the market: Fire HD 8, Fire HD 8 Plus, Fire HD 8 Kids and Fire HD 8 Kids Pro.
Amazon wants to sell its most expensive but fastest tablet
Amazon will sell its new tablet and it can be reserved for $10 from today for pre-purchase, expecting shipments to begin in October to everyone who has bought one.
The company added an unspecified six-core processor, however the other features are generally the same as used in 2020, so this processor will be the main culprit for the speed increase.
The device will have 2 GB RAM and the storage versions will be 32 and 64 GB, with an option to expand it with a microSD card up to 1 TB.
Amazon will maintain the USB-C input for its Fire HD 8 and rumors indicate that the battery will increase in duration and will go from 12 hours to 13 to use it longer, keeping that input that seems to be universal for all electronic devices.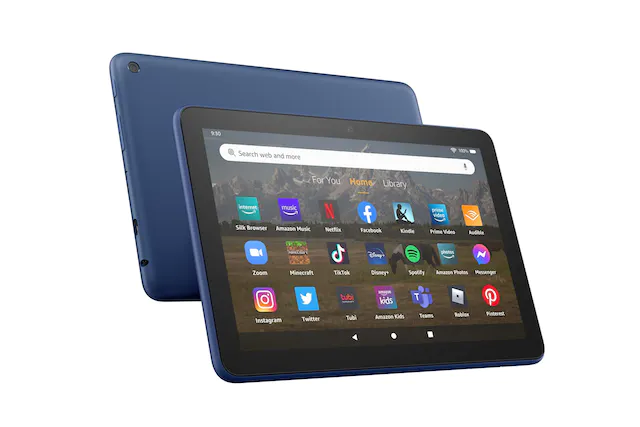 Photo: Amazon
Amazon introduced its new Fire HD 8 tablets; faster but more expensive
The company will look for this device to maintain the good sales numbers it has achieved since its arrival, being a tablet with a low price compared to others, but with very interesting features.