There is no doubt that one of the main problems that Android has been dragging along throughout its history is that the mobile phones where it is integrated take a long time to be able to update. On many occasions we receive simple security patches or minor corrections via OTA that take a long time to be installed, but it seems that Android 13 is going to nip this problem at the root, and it is something that Xiaomi will also be able to take advantage of with MIUI 14.
Basically, this system will continue to maintain the so-called seamless updates in order to continue using our mobile as normal while the update is downloading, but Google has managed to improve this tool with Android 13 obtaining an increase of almost 50% speed when updating via OTA.
Updates via OTA will be much faster with Android 13
As you already know, the new version of MIUI 14 will be based on version 13 of Android, which will add these improvements that we have told you about. Historically, the way to update our phones via OTA was done by downloading the full firmware to the mobile and, later, it was installed on top of the old system partitionwhich required having more internal storage available.

This is something that has already been left behind thanks to the so-called A/B partitioned updates, a system that Google has been improving version after version. This consists in that the new updates are downloaded in a second memory partition, something that allows us to continue using the mobile as normal and, once it has been downloaded, the system takes care of identifying that second partition as if it were the main one in order to install said software.

In addition, the smartphone will restart completely automatically and, in the event that any type of error or anomaly is detected during the update, you can boot to the initial partition again without having to install it again.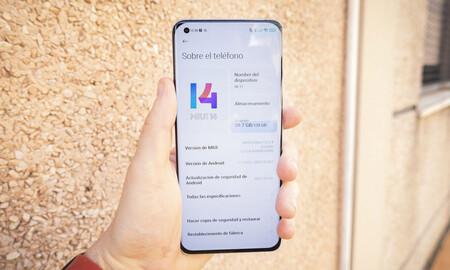 Well, apparently this system has just received two improvements in its code that allow it to be much faster and more efficient. In fact, Google has carried out internal tests with a Google Pixel 6 Pro, and the results are more than good. To give you an idea, an update that used to take about 23 minutes to complete has now taken about 13 minutes, 43% less.
To achieve this, Google has combined two different systems. The first corresponds to the well-known COW (copy-on-write) operations, which are executed in batches on a cluster. reducing his time from 17 minutes to 13 minutes. And the second is the incorporation of a compression of the update using two threads, which manages to reduce installation time from 23 to 17 minutes.
As you can see, the combination of both elements has allowed Google to reduce update times by around 50% compared to previous versionsand it is something that will be directly integrated with Android 13. At the moment we already have it available in AOSP versions, but everything seems to indicate that other layers such as MIUI will be able to enjoy it once the latest version of Android begins to be deployed on them.
Via | Xataka Android