Family subscriptions, whether with real family or among friends and acquaintances,
are usually positive to save money
in contracting services. Without going any further, this possibility is what has prevented me from unsubscribing
Apple TV
+ and other services.
However, precisely the one from Apple, brings me more than one headache
when we talk about downloading paid apps or making payments in apps
. Any member of the family can make them, unless the family administrator withdraws that authorization in the settings, and the problem is that all those purchases have to go through the card of the head of the family.
Little (or no) privacy with the application payment system
If you are not a member of an Apple family or are and do not have much control over the matter, I must start by doing a quick rundown of how this setup works. With a maximum of up to 5 members, a "family" can be set up with which to share services and subscriptions on our iPhone, iPad and Mac. Also other features such as being able to locate our devices in case of loss or theft.

As a general rule, being in "family" is very positive. And putting this word in quotation marks comes from a story because it is not necessarily necessary that all the members are relatives. In fact, in my case we do not share any kinship. We share both purchased apps and app subscriptions and Apple's own platforms (Apple Music, Apple TV+, iCloud storage, etc.).

Apple's family is fine, but its payment system is somewhat "broken."
So, where is the problem? Well, the payment system is "broken". Default, all purchases are charged to the householder's card. If someone proceeds to buy an app from the App Store, they have to go through that administrator's card. Also if you make an in-app purchase.

In the case of my family, I am the administrator and head of the family and logically I am the first victim of see charges on the card that I don't know where they come from. However, it is no more positive for the rest of the members, who have to always remember that payments are made with my card to notify me and say "now I'm sending you a Bizum".

To this is added a double annoyance and that is that sometimes a security code is requested from the bank and that only reaches me via SMS. Not to mention that you already have to know the CVV of the card as standard. If at the time they make the purchase I am available, fine, and if not, they will have to wait for me to attend to them and give them the code.

And yes, Apple allows you to add more payment methods that can perfectly be the cards of the other members. That takes the hassle out, but jeopardizes user privacy. And this is striking coming from a company like Apple, champions of privacy. I wonder if perhaps we don't have the right to keep such important data as those related to credit cards secret. As much as those other connoisseurs are trustworthy people.

The problem with purchases made by another family member
To the previously mentioned family problems is added a very poor implementation of family purchases by Apple. As I told you before, you can configure the purchases to be shared. So if I or anyone else buys an app, anyone in the family can download it for free.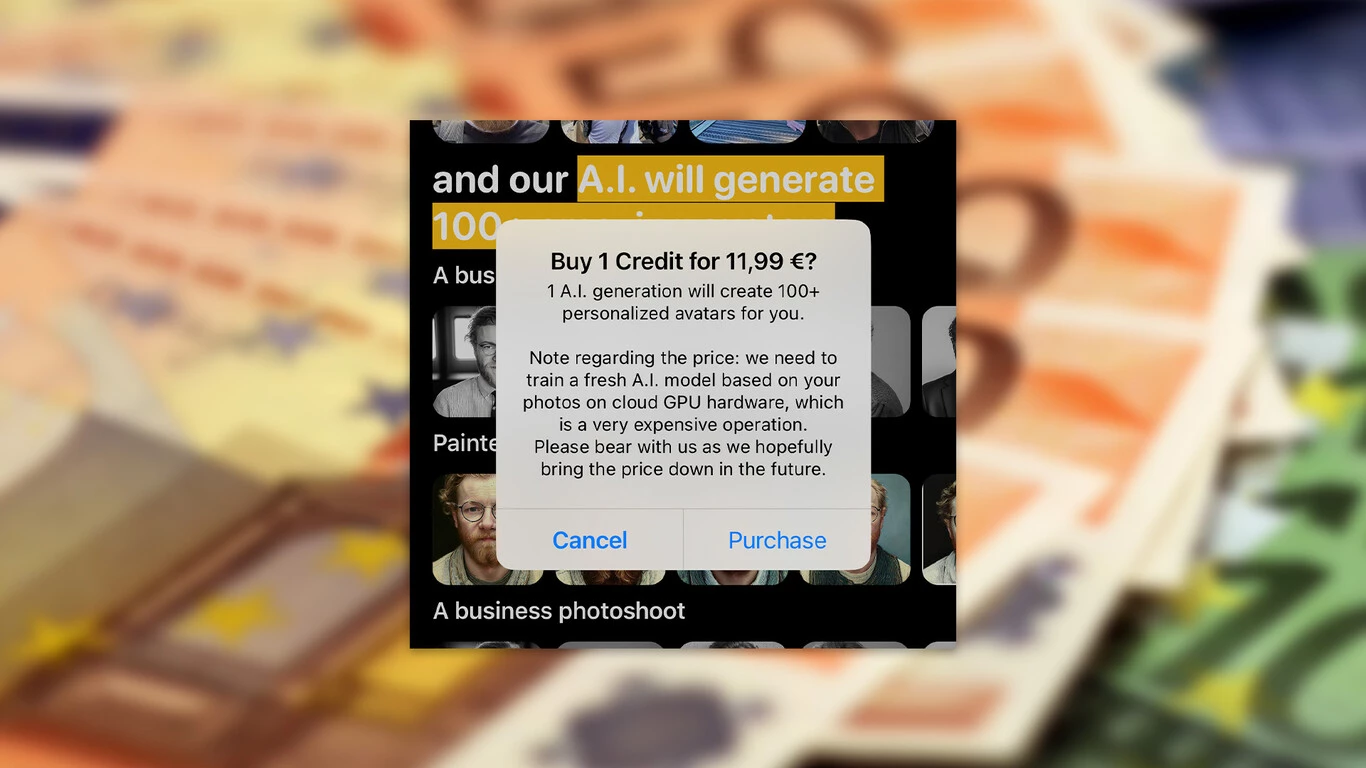 The problem here is that it is not intuitive to know which apps have already been downloaded by another member. It recently happened to me with the AutoSleep app. Another family member paid for it, but when I entered the App Store, I still had the price of the app before download.

I followed the download procedure and even had to add my payment details for it. And it wasn't until I confirmed the purchase that I got the notice that the application had already been purchased. And that it is a very confusing procedure even knowing how family shopping works. At one point I was about to cancel it thinking I would be charged again.

The how monthly subscriptions are paid for is another problem which, although perhaps not as much as the others, is annoying. In the case of my family, we have contracted an Apple One package that costs 6.39 euros per month for each one, so it would be very convenient if that amount were discounted each month. The ruling comes from the fact that, once again, it is me as an administrator who is charged 31.95 euros and I must be aware that each one pays his part.