That's it, after years of speculation, Apple has finally unveiled Vision Pro. With him, the company intends to shake up the market as it did more than 15 years ago with the iPhone.
Apple took advantage of WWDC 2023 to launch a brand new product: Vision Pro. Apple is betting a lot on this mixed reality headset, which you can control with your eyes, hands, and even your voice.
Vision pro mixes virtual reality and augmented reality
Apple's headset uses what's called "passthrough" augmented reality. It's got high-definition screens and capable of running full VR apps, but it's also equipped with cameras that can accurately capture your surroundings. This means that it is able to offer the illusion of a real world with superimposed virtual objects. You can also be transported to another universe while still getting a glimpse of what's going on around you.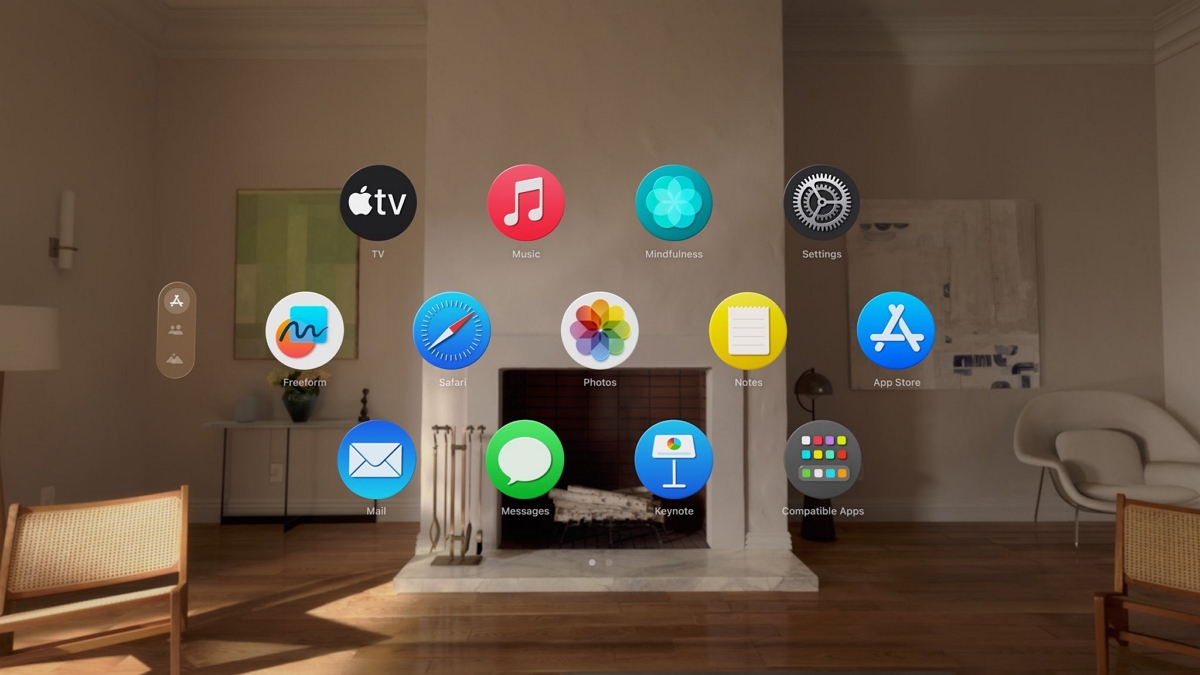 Apple has designed a brand new "VisionOS" interface entirely in 3D, in which you can navigate with your eyes, your hands and your voice. Just watch an icon to enlarge, touch your fingers to select, and start talking to search.
All of your apps are displayed in front of you, and you can move them around freely within your field of vision. New apps don't have to replace old ones, they just appear in a new space.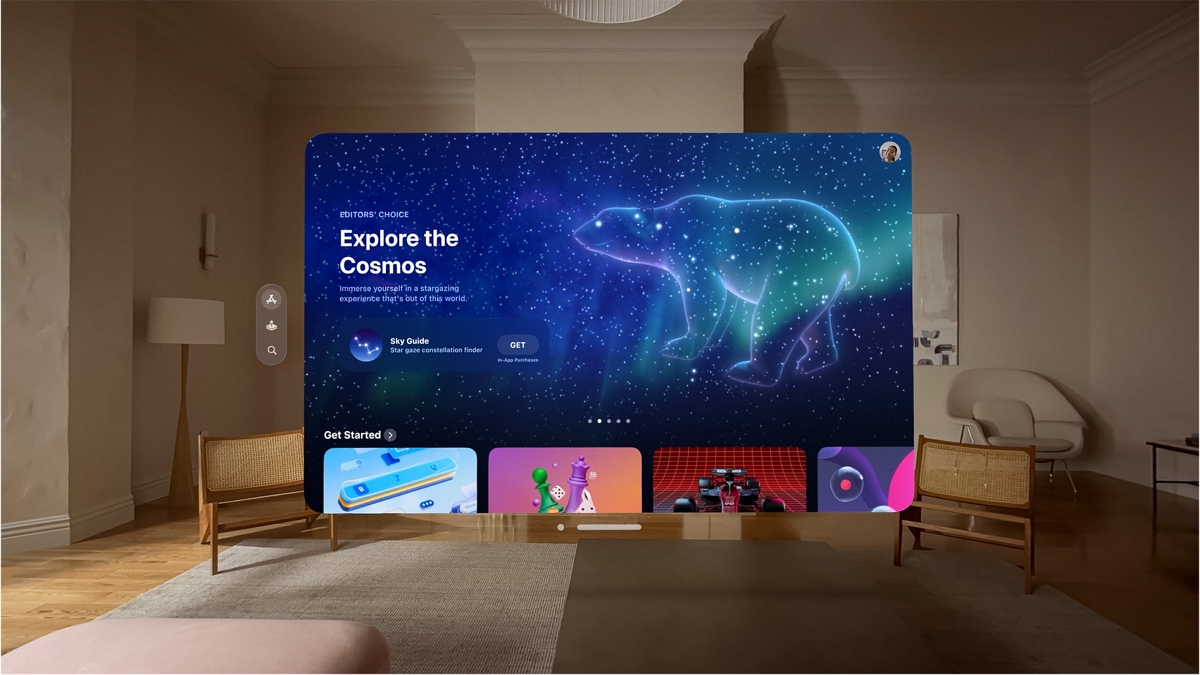 Apple promises over 100 compatible Apple Arcades games, but you can use the headphones just fine for working, reading an article, relaxing in a quiet environment, and even watching a movie on a giant screen. The possibilities are just as wide as when you use a computer or your smartphone.
Vision Pro solves one of the biggest flaws in VR headsets
If most VR headsets tend to isolate you, Vision Pro is different. Indeed, Apple has revealed that the headset will show a video feed of your eyes so loved ones can keep seeing you, and you'll also be able to get a glimpse of what's going on in the room on demand thanks to the exterior cameras.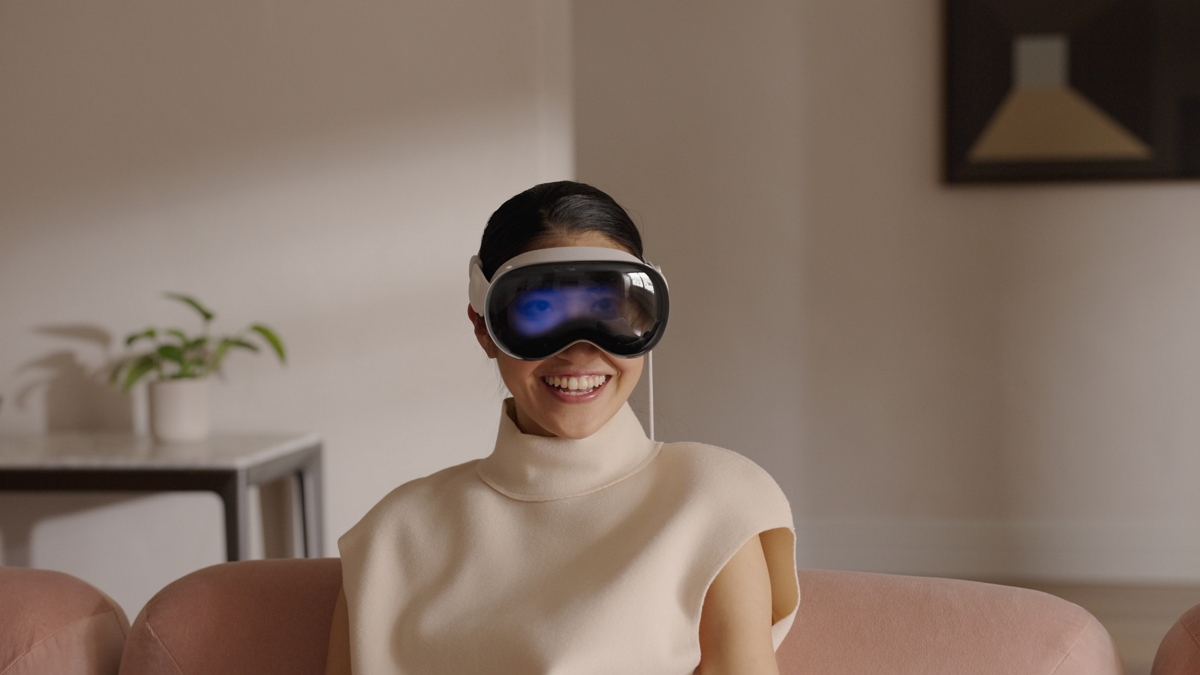 Apple also puts forward a digital crown at the top of the helmet, which will suffice to turn to personalize its level of immersion.
What specifications for the Vision Pro?
At the level of the technical sheet, the Apple helmet relies on 5 sensors, 6 microphones and 12 photo sensors oriented inside and outside to follow the movement of your eyes and capture your environment. Inside the helmet, there are two small MicroLED screens, one for each eye, with a definition greater than 4K. Everything therefore promises to be very clear, wherever you look.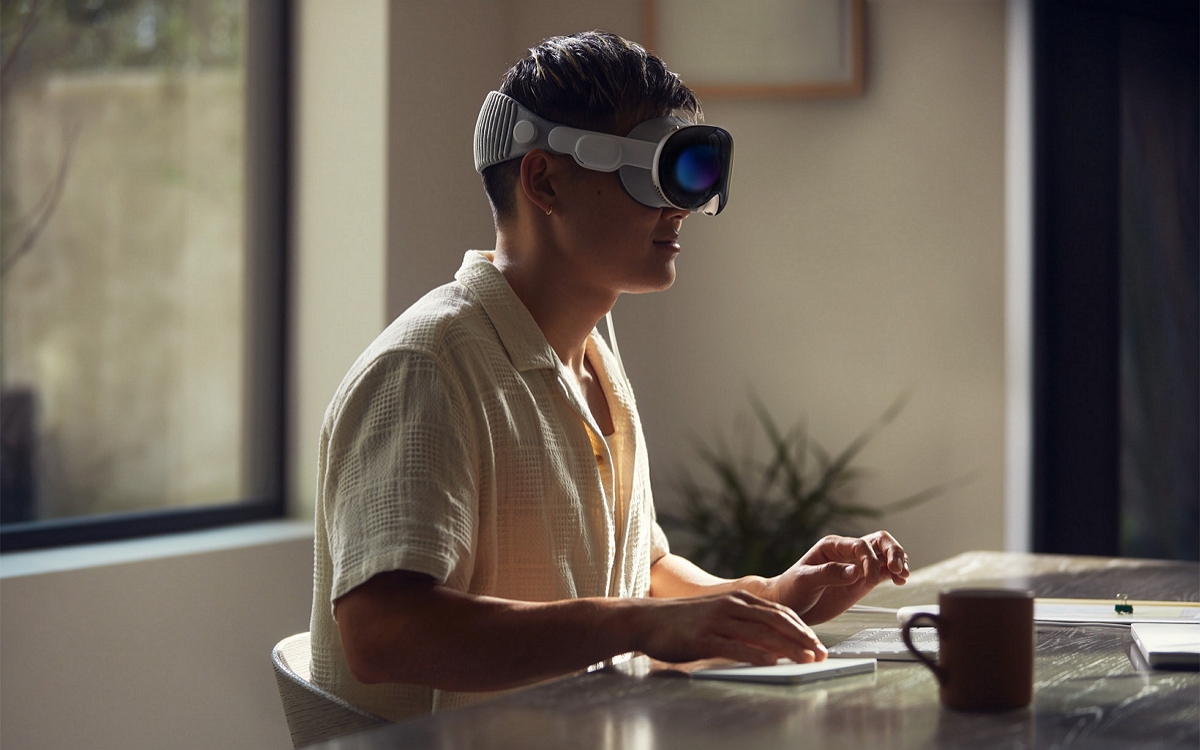 The helmet itself has an aluminum frame, and is intended to be modular with different shapes and sizes to adapt to faces. Audio Spatial compatible speakers are integrated on the side, as on most competitors' headsets.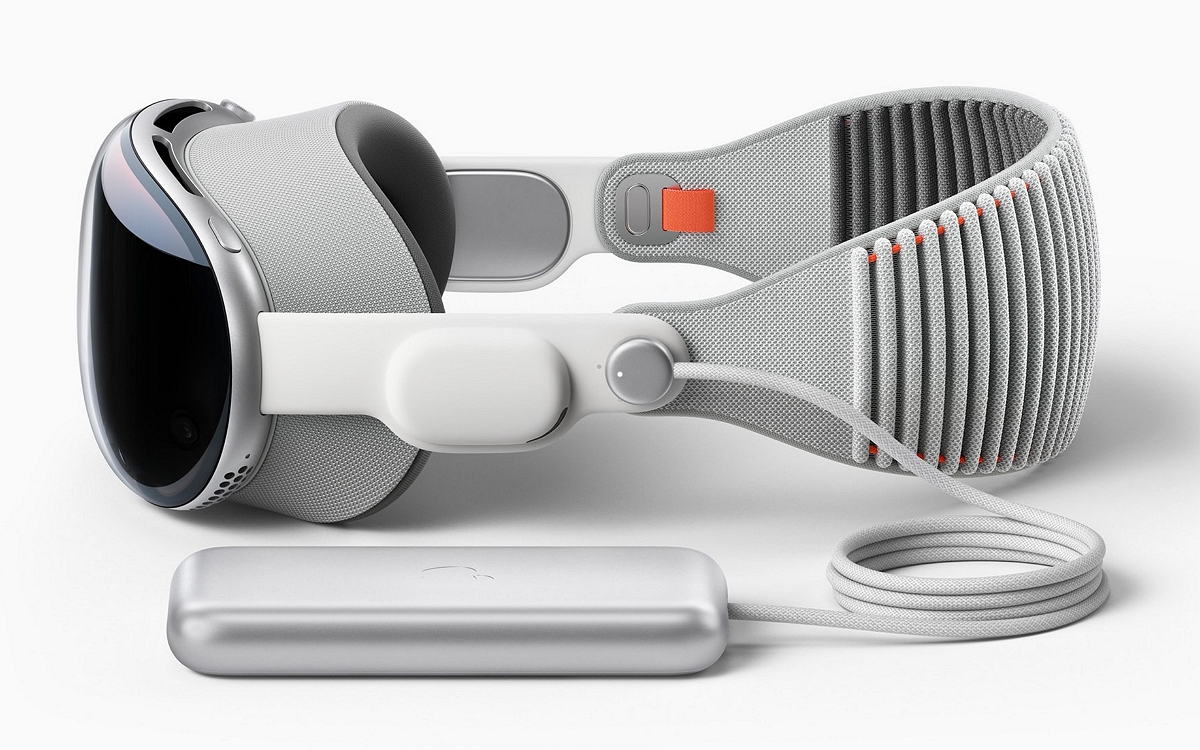 The headband is ribbed and fits around the back of your head. You can change headband size and style. Zeiss has created custom optical inserts that magnetically attach to lenses for eyeglass wearers.
It has an external battery with a two-hour autonomy and can be connected via a "flexible woven cable" in order to slip into a pocket. As far as pure performance is concerned, there is an Apple M2 chip, accompanied by a brand new R1 chip.
Price and availability
Apple says its headphones will start at $3,499, with launch slated for early 2024. The exact date hasn't been announced yet, but we'll obviously keep you posted as soon as we know more.