During the presentation of the Apple Watch Series 8 and SE 2, Apple specified that the new models only supported Bluetooth 5.0 (which had disappointed many Apple customers). Today, the Californian giant goes back on its statement and claims that it is a communication fault between its teams, the Apple Watch Series 8 and SE 2 do support Bluetooth 5.3!
There was a communication error
It was written in black and white on the Apple site for several days after the launch, the Apple Watch Series 8 and SE 2 were announced to support only Bluetooth 5.0information that was (obviously) taken up by all the media and YouTubers who participated in the tests organized by Apple.
Today, the Cupertino firm ensures that its teams have made a mistake. The new Apple Watches are well compatible with the Bluetooth 5.3 in the USA.
The modification was made on the Apple US site through the comparison page, we can clearly see at the bottom in the "connectivity" that Apple mentions Bluetooth 5.3 for the Apple Watch Series 8 and the Apple Watch SE 2. Same as AirPods Pro 2 and iPhone 14.
What remains surprising is that when you go to the French version of the site, you immediately see Bluetooth 5.0 in the same place! Has the error not been corrected or is it voluntary on the part of Apple who did not want to integrate Bluetooth 5.3 in the versions of Apple Watch shipped to France?
At present, the question has no answer.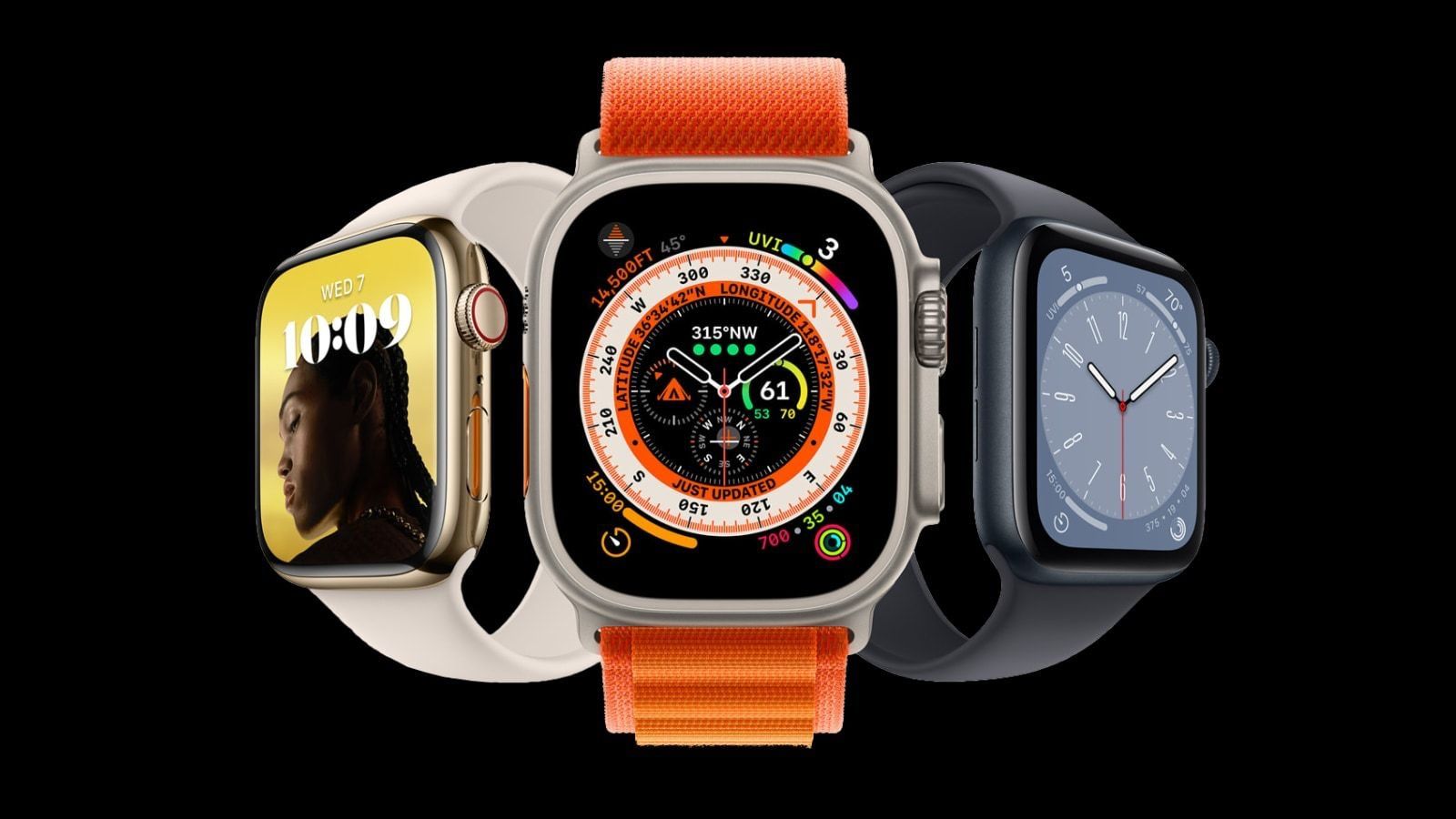 In the United States, all Apple products that were announced on September 7 embark Bluetooth 5.3!
Good news for consumers who will be able to benefit from better wireless connectivity.
What are the differences between Bluetooth 5.0 and 5.3?
Bluetooth 5.0 was introduced in mid-2016, it made it possible to double the transfer rate and has strongly increase range, which was highly sought after by manufacturers of wireless earphones, headphones and smartphones.

Bluetooth 5.1 was launched in 2019, it made it possible to bring between each device the precision of the location of another device nearby.
The scope was slightly improved (but nothing phenomenal compared to what Bluetooth 5.0 brought).

Bluetooth 5.2 arrived in the first quarter of 2022. It played a major role in the sound quality, it uses a new codec: the LC3. The user can more easily compress and decompress the data that is transmitted from a transmitting device to a headset/earphones. It also brought the ability to transfer audio to multiple (compatible) devices by simultaneous.

Bluetooth 5.3 is the latest big news, it was announced 1 year and 2 months ago. He focuses on energy saving, your device consumes significantly less when you use this Bluetooth. It also has the merit of improving the security and the stability connection between two devices. Finally, there is also an optimization of the audio quality.