Apple TV+ today released the trailer for the second season of the hit series "Wolfboy and the Everything Factory," which premieres Friday, September 30. A new program for young and old that complements an increasingly extensive catalog.
Season 2 is coming to  TV+
Season 2 of the animated epic "Wolfboy and the Everything Factory" takes the hero, voiced by Kassian Akhtar, to a new realm beneath the Everything Factory, where Nyx attempts to turn him to the dark side. Along with his Spryte friends and new allies, Wolfboy embarks on a quest to unite the forces of creation and destruction, and realizes that being different is what makes him special – and ultimately, these are the eccentrics and dreamers who change the world.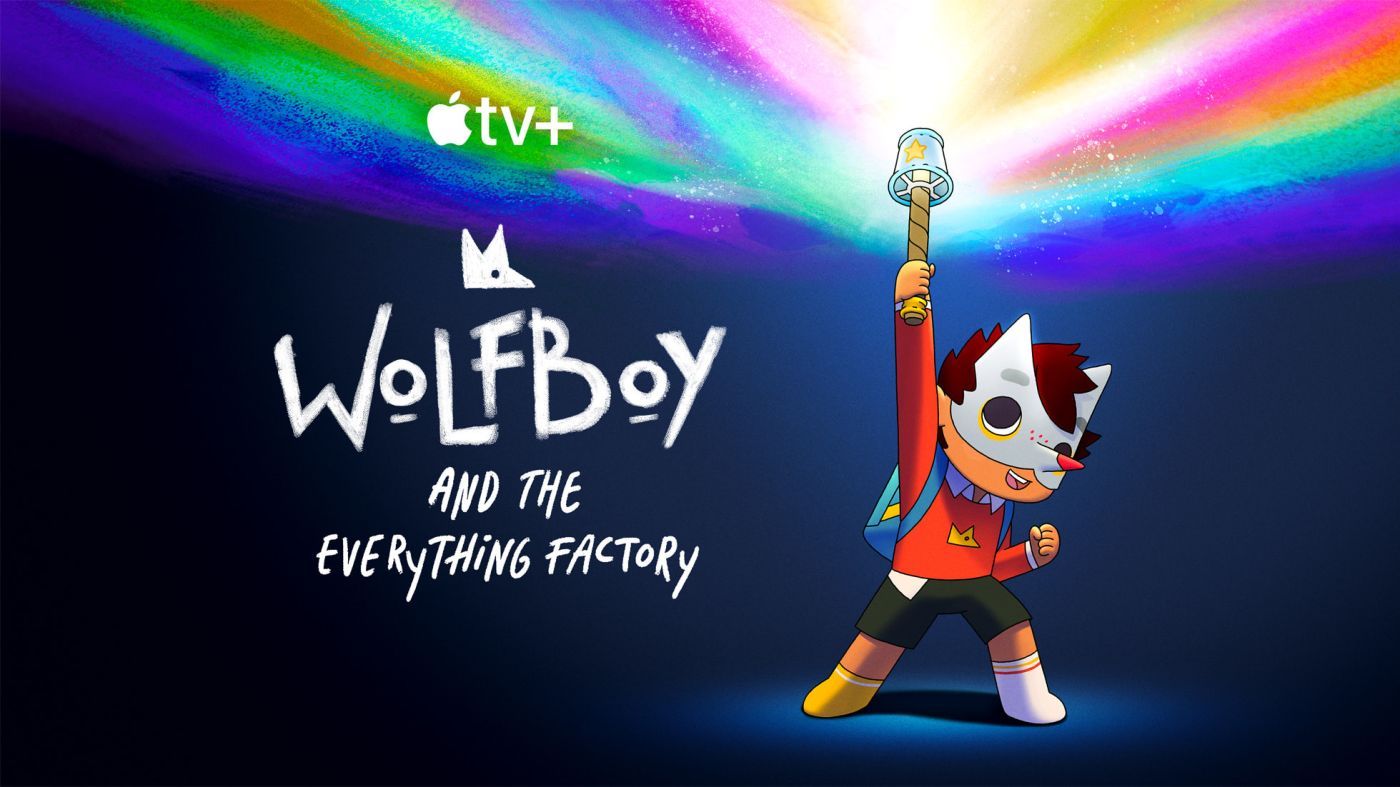 "Wolfboy and the Everything Factory" is inspired by the work of visual artist Toff Mazery, is co-created with Emmy Award-winning Edward Jesse (HITRECORD's "Create Together"), developed by Michael Ryan (" All Hail King Julien," "Kung Fu Panda"), and produced by Joseph Gordon-Levitt ("Mr. Corman"), HITRECORD and FOX Entertainment's Bento Box Entertainment.
Besides Akhtar as the Wolfboy, the series stars Critics' Choice Award-nominated Archie Yates ("Jojo Rabbit"), who portrays Sprout, Lilly Williams as Xandra, Cristina Milizia ("DC Superhero Girls") in Floof's, Abigail Estrella ("Alice's Wonderland Bakery") in Seth's, and Gordon-Levitt in Professor Luxcraft's. The series is embellished with a number of special performances, including Juno Temple ("Ted Lasso") as Nyx.
The range of original series and movies for kids and families on Apple TV+ includes the recently launched "El Deafo" series, "Amber Brown", created by Bonnie Hunt and critically acclaimed, as well as the selections Common Sense Media "Best Foot Forward", "Duck & Goose", "Surfside Girls", and "Life By Ella".
Here is the trailer for season 2: