This is one of the series that has made Apple TV+ shine for more than 2 years, Servant will soon conclude with its fourth season which will start on Friday January 13, 2023 at the rate of one episode per week. With just over a month into the final season, Apple unveils the first images of Servant as part of a crisp, content-filled trailer. twists!
Here is the Servant season 4 trailer
Enjoying success, but not pushing the story to the point of exhausting it and scaring away subscribers, that is the goal of Apple TV+. The original creation has met with a fine feat in recent years on the appled streaming service, but it's time to conclude the program and leave with your head held high with breathtaking audiences!
From January 13, 2023 and until March 17, 2023, Apple TV+ subscribers will be able to find worldwide exclusive next 10 episodes of Servant, the fourth season will be the last and the production team has gone all out to impress us, you only have to see the trailer to realize it.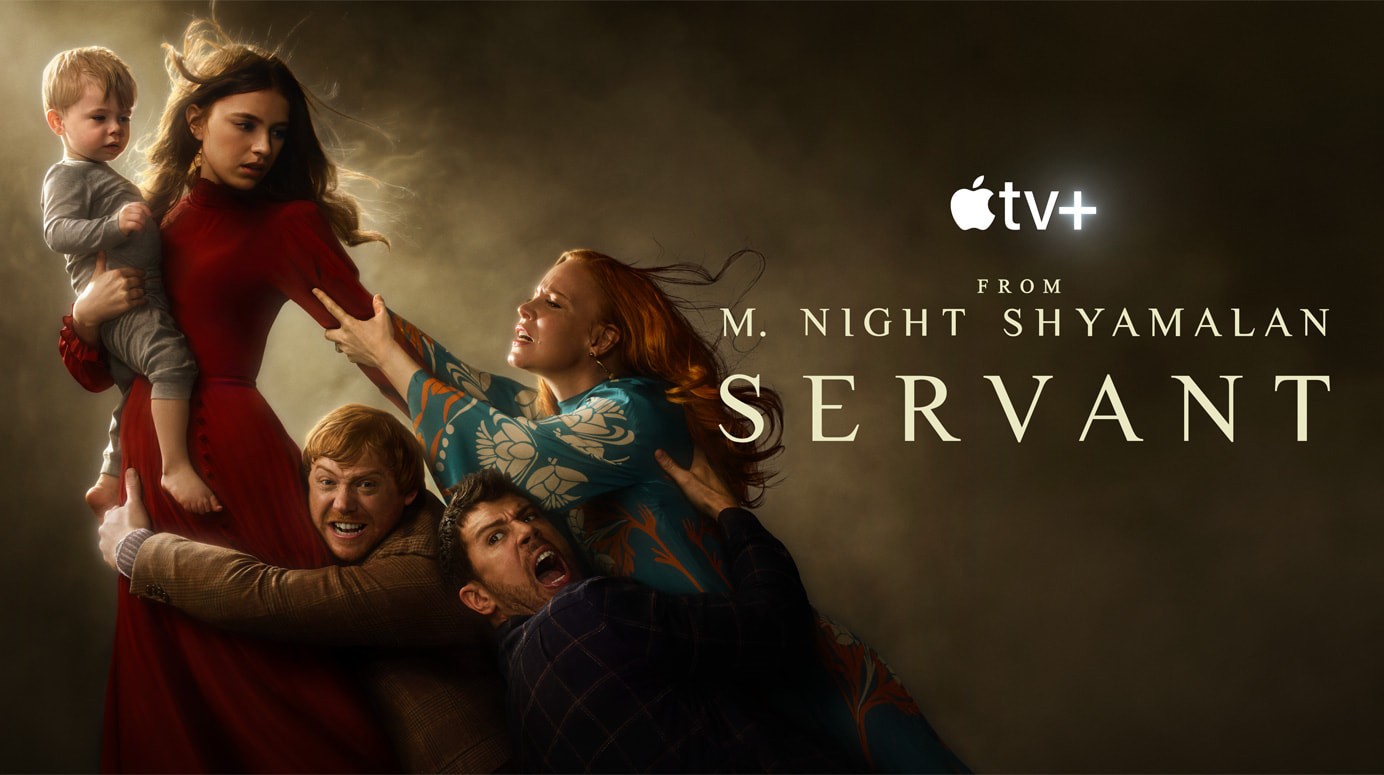 In its press release, here is what Apple says about the upcoming season:

After the suspenseful third season finale, the fourth season will bring the final chapter of Turner's story to an epic and emotional conclusion. Leanne's war with the Church of the Holy Holies looms, threatening Spruce Street, the city of Philadelphia and beyond. Meanwhile, the broken Turner family must not only deal with the growing threat of Leanne, but also the certain reality that Dorothy is waking up. As the brown stone of the Turner family continues to crumble, the questions are finally answered: who is Leanne Grayson and who is the child in their home?
Servant viewers will find the usual castin other words the presence of Lauren Ambrose, Toby Kebbell, Nell Tiger Free and Rupert Grint.
Upcoming episodes will be produced by M. Night Shyamalan, Ashwin Rajan, Jason Blumenthal, Taylor Latham, Larissa E. Michel, Steve Tisch and Todd Black.
Apple has confirmed that the studios Blinding Edge and Escape Artists will also be in charge of production.
We can't wait to see the next episodes of Servant!
Hoping that the end is explosive as we are used to with other original Apple creations.
Official Trailer — @Servant Season 4

Will the truth set the Turners free?

The final season of #servant premieres January 13 on Apple TV+ https://t.co/wl6qWFGIx9 pic.twitter.com/ep3GlRFjJL

—Apple TV+ (@AppleTVPlus) December 5, 2022