Another clue that points in the direction of a development of Apple's advertising activity. In his "Power On" Sunday newsletter, Mark Gurman says Todd Teresi, Apple's vice president of advertising platforms, aims to push annual revenue to "double digits" from around $4 billion. dollars per year today. This means that the firm wants to at least triple its advertising revenue currently limited to the App Store, Apple News and the Stocks application.
Plans soon filled with advertisements?
According to the American journalist, Apple has already tested adding sponsored results to search results in the Maps application, similar to the App Store Search Ads program. Ads may also start appearing in Apple Books and Apple Podcasts storefronts in the future.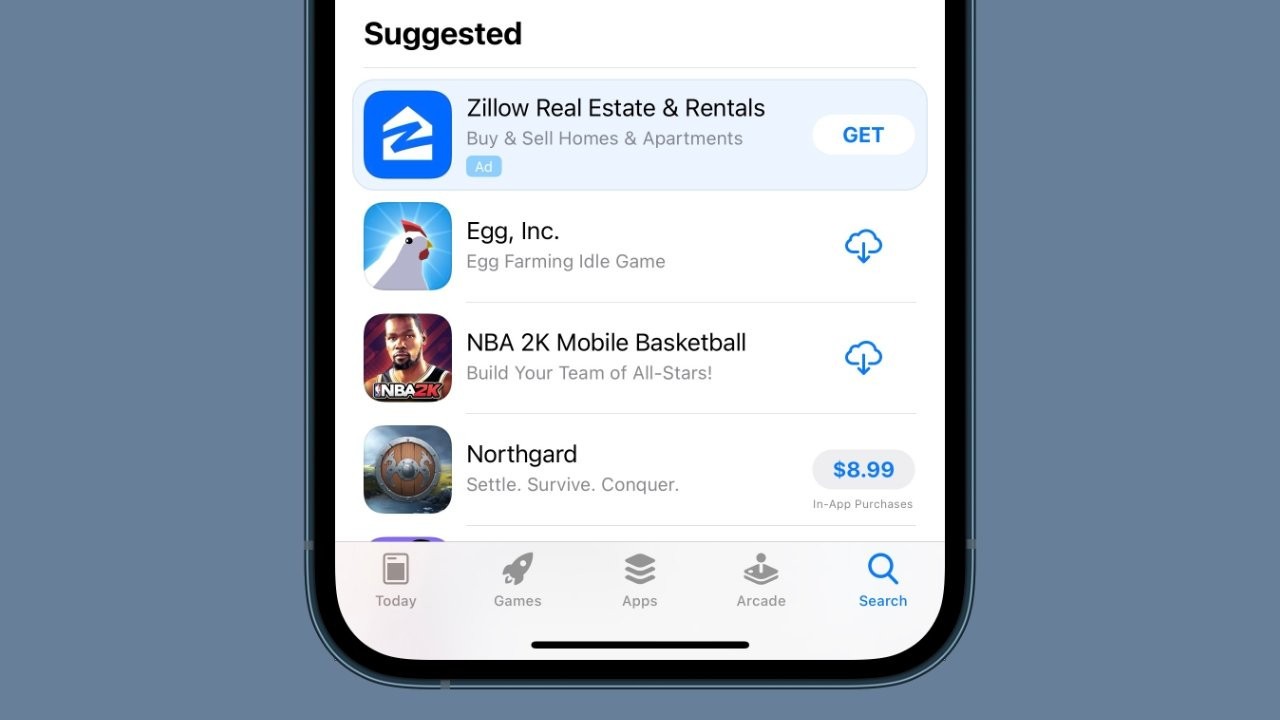 Apple's ad revenue currently comes from just four services: App Store search ads, Apple News and Apple Stocks ads, and a portion of ads shown during MLB Friday Night Baseball streams.
Besides introducing ads in other native apps, Apple has already announced that customers will start seeing more ads in the App Store. iOS 16's new ad placements will allow advertisers to place ads in the "Today" tab of the App Store and on the product pages of other apps.
While Apple's hardware sales growth has slowed for about five years, Apple has steadily expanded its services, including ads. It was under Steve Jobs that Apple entered the advertising business, with the announcement of iAd in 2010, which allowed developers to place Apple banner ads in their applications, instead of offers from Google AdMob and others. Despite an encouraging start, iAd was a failure and was discontinued a few years later.
More recently, Apple has been widely criticized for growing its own ad business while crippling the third-party ad market with privacy safeguards like App Tracking Transparency. But the American manufacturer knows full well that its customers will not tolerate too much advertising, it's all a question of balance between the sale of high-end products and the generation of additional income…
What do you think ?