With the Apple Watch Ultra, users benefit from two new applications that can be downloaded exclusively on the new connected watch. These are called "Depth" and "Siren", the first allows you to calculate the depth under water, the second offers the possibility of triggering a powerful alarm to alert people near your position.
Apps coming ahead of Apple Watch Ultra launch
The Siren and Depth apps are only downloadable from the Apple Watch Ultra, if you have a different model you will see the apps on the watchOS app store, but it will be impossible to obtain them (inaccessible button).
Apple has included a new speaker in the Apple Watch Ultra specifically designed to produce high-frequency noise that can be heard over great distances, meeting the needs of those who practice extreme sports in isolated areas.
During its Apple Event on September 7, Apple clarified that the sound alert can reach 86 decibels and can be collected up to 180 meters for several minutes.
From what we have seen so far, the operation of the Siren application is particularly simple since you have a central button to launch the 86 decibel siren, information on the remaining autonomy (which is updated in real time) and a button with slide on the right to trigger a emergency call (without satellite support).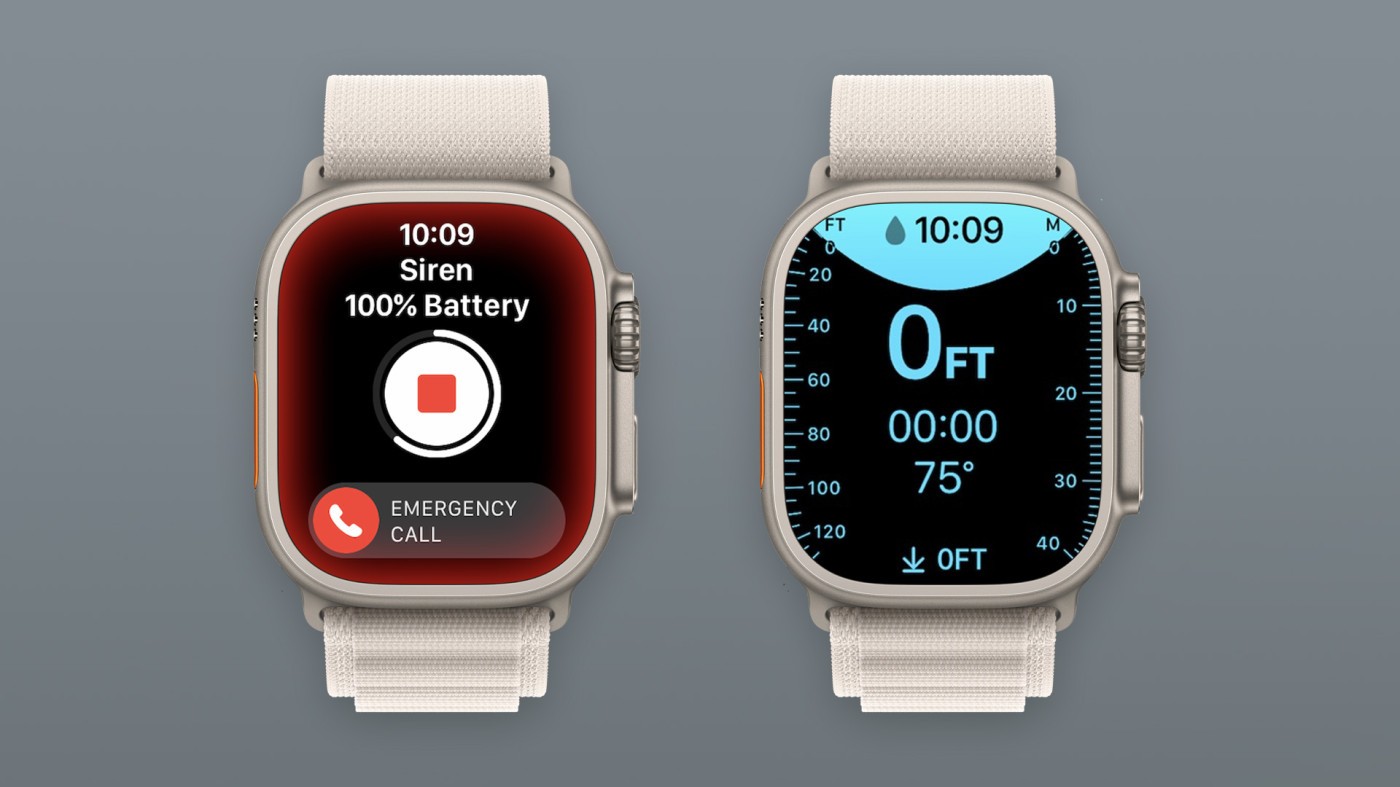 The second application that is also available on the watchOS App Store is "Depth". Apple keeps advertising that you can use your Apple Watch while scuba diving. Officially, this app accompanies you up to 40 meters depth !
The advantage of this application is that you will see the depth change in real time on your screen, Apple also adds information such as the temperature and the duration of your dive.
Compared to third-party apps that might offer roughly the same thing, Apple's Depth has a colossal advantage: the app uses the sensors in your Apple Watch Ultra to detect when you start your scuba dive. If you want, the app can automatically start when she thinks you're underwater.
After reading the descriptions of these two applications, we understand better why they are not available for other generations of Apple Watch.
Siren will demand the new speaker which produces high frequency noises to work efficiently

Depth will need sensors that other Apple Watch don't have
To take advantage of these two new applications described as "ultra-efficient", it will be necessary to invest in the new Apple Watch Ultra which officially comes out on September 23, 2022.
Pre-orders are open at Amazon, Fnac and Cdiscount.
Download apps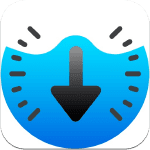 Depth (v1.0, 0 MB, iOS 16.0)
Download the free app Depth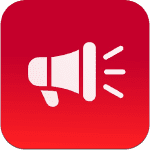 Siren (v1.0, 1MB, iOS 16.0)
Download the free app Siren
Note: iPhoneSoft uses affiliate links whenever possible. When you click on a link and make a purchase, we may receive a small commission, which helps us maintain this site at no additional cost to you.