Apple
retracted its last decision regarding the design of its new Watch Series 8 and according to the latest reports, it would be returning to what was done in the Series 7.
The company looked for a way to unify the design of its iPhone with that of its watch, but at the last minute they changed their decision and returned to their origins, but with some better ones.
The device improved the front bezels in its previous version to bet on a larger screen without having to increase the total size of the smart watch.
Apple will have an improvement on its Watch 8 even if it looks like 7
Apple will offer two finishes at the time of departure of its new Watch Series 8 that will be aluminum with red, silver, white and black options, and steel with graphite and silver tones.
The company will maintain the sizes of the cases in its standard models, which are 41 mm for the small ones and 45 for the larger version.
The device would hit the market with a Pro version that, among other things, would have an exclusive titan finish and surely better features.
Apple will seek this version to be focused on people who practice extreme sports and need a watch with greater resistance than normal versions have.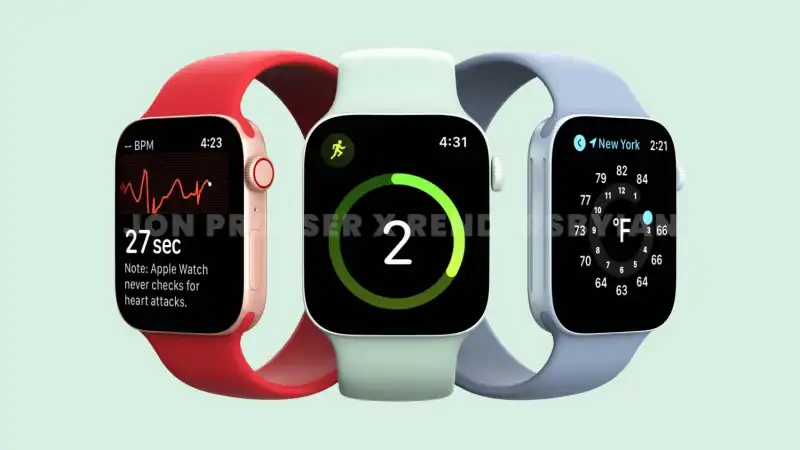 The company will announce its new device in September according to the latest rumors, however, everything can happen and we will see if they show it together with its new iPhone 14.