---
After a strong rise on May 4, Bitcoin (BTC) crashed on Thursday, May 5! It looks like the bulls have a lot of work to do in the short term to move the market up!
Bitcoin crashed badly! So will the decline continue?
However, the price drop on the daily bar chart has already come to a halt before rebounding halfway through a holding pullback above $39,000, which looks like a promising first move for the bulls.
Bitcoin price. Source: TradingView
Bitcoin chart analysis
Crypto trading analyst Michael van de Poppe also noted the significant hurdle at this stage for Bitcoin in the short term.
Regarding the barrier of around $39,600, Poppe said:
"If this breaks upwards. We could see a rise again above $40,000. If the acceleration isn't southward and we're likely seeing a waterfall further ahead."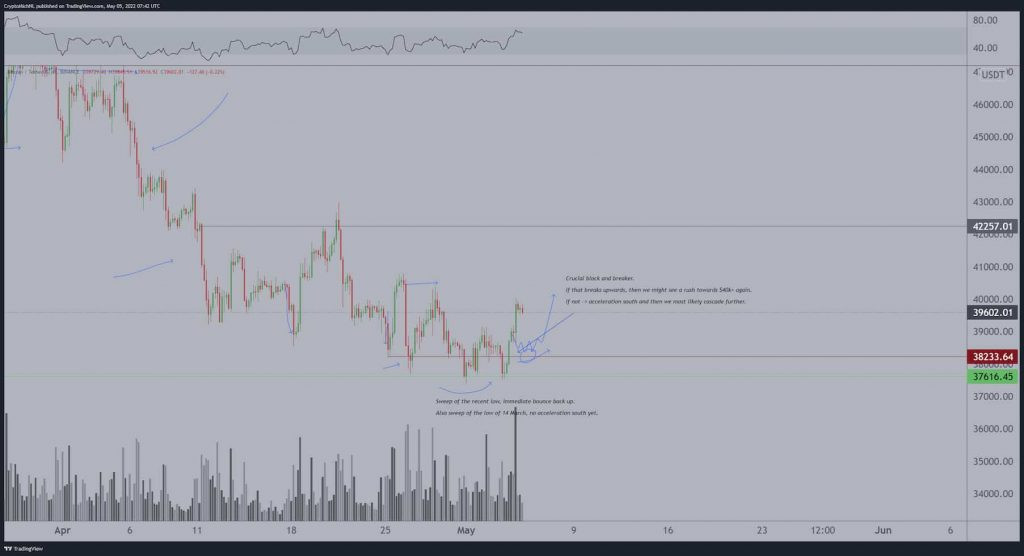 Bitcoin price. Source: Michael van de Poppe
In terms of daily bearishness, he stressed that the recent low around $37,616 was swept away, followed by an immediate rally.
"If we hold $39,000, we start attacking these highs. It seems very likely that we will surpass them. Then I'm assuming we're going to do a test at the next level of 43,000 and sweep that level as well. So I'm assuming we're going to run towards $43,000, then do a small retest of $41,000 to $41,500, so we're probably going to go ahead and retest and then start moving on."
Currently, Bitcoin is trading at $36,300.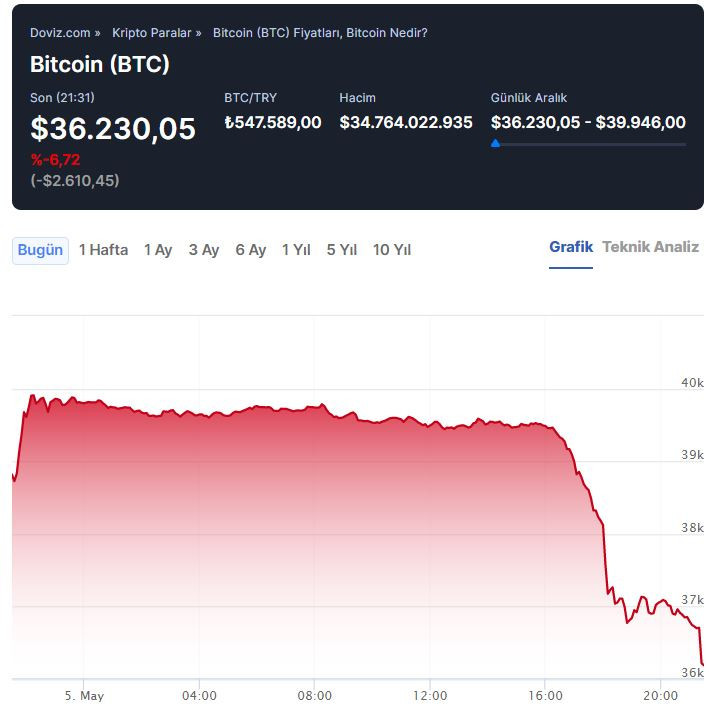 Bitcoin price. Source: doviz.com
According to CoinMarketCap data, the flagship digital asset has a combined market cap of $747 billion and an overall dominance of the crypto market of 41.9%.
Legal warning: The content on this site should not be considered investment advice. Investment is speculative. When investing, your capital is at risk.