If you were wondering which Apple phone lasts best in terms of battery, then MrWhoseTheBoss' test should interest you. This YouTuber had fun comparing the autonomy of the iPhone 14 Pro Max, iPhone 14 Pro, iPhone 14, iPhone 13, iPhone 13 Mini, iPhone 12, iPhone SE. We knew the battery capacities of the new iPhones, now here is their impact on a daily basis.
A decrease in autonomy on the iPhone 14 Pro
Our videographer friend, like every year now, endeavors to offer us a comparison of autonomy between recent iPhones, most of which are still sold by the firm to date.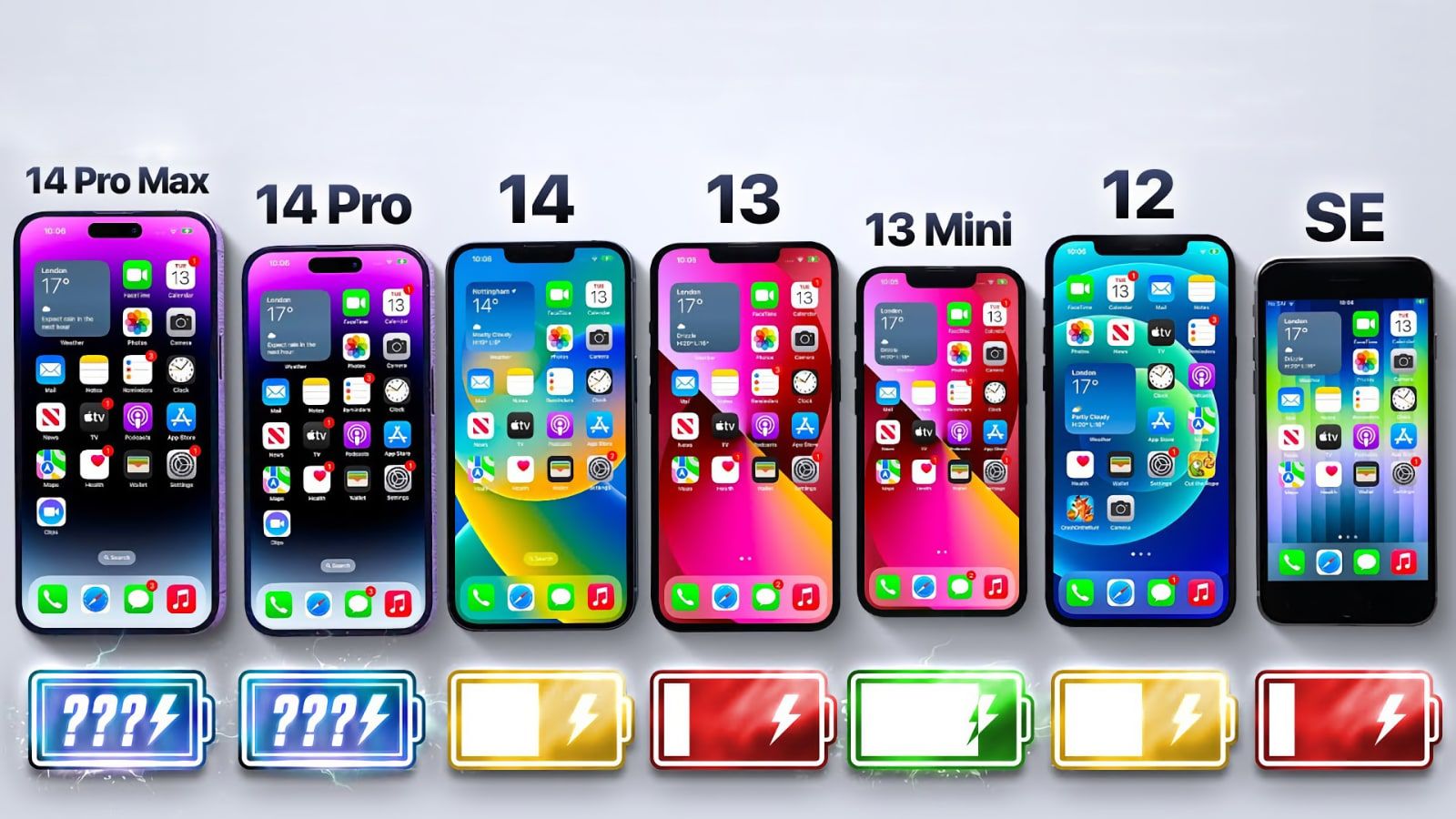 To be really interesting, a comparison of autonomy must reflect "normal" use. This is exactly what this video tries to reproduce with the use of several apps, video playback, a little game or even shots with the camera.
While the iPhone SE 2022 does not even last 5 hours with its small battery, the iPhone 14 Pro Max does almost double that with 9 hours and 31 minutes. Between them, we find the iPhone 14 Pro with 7:49, followed by the iPhone 13 and iPhone 14 which are almost tied with 7:15. Finally, the iPhone 12 and iPhone 13 mini are in a pocket handkerchief with 6:48 and 6:36 respectively.
Too bad, however, that our dear MrWhoseTheBoss does not offer us the comparisons with the iPhone 13 Pro and the iPhone 13 Pro Max, especially since his test last year placed the latter at the very top with an autonomy of 9:52. Ditto for the 13 Pro which lasted 8:17.
So Apple, the A16 chip doesn't really seem more efficient… and we can't put that down to the always-on screen since here the use was exclusively made with the screen on.
And here is the video in question: