For its results for the first quarter of 2022, Societe Generale once again gave a major place to Boursorama and its activity as an online bank. First in the ranking in France, it claims 3.7 million customers as of March 31, up 30% over one year.
The finest performance lies in its customer acquisition. It is up 90% compared to the same period last year. Boursorama Banque opened 203,000 accounts, whereas this year the number soared to 388,000… that is more than 129,000 new customers per month and 4,170 per day.
Thanks to these figures, Boursorama has revised its annual target upwards. Instead of aiming for 4 million customers, Societe Generale's online bank has a margin of 500,000 customers, to 4.5 million by the end of the year. To achieve this, it intends to rely on the withdrawal of ING.
On April 5, the French subsidiary of the Dutch bank granted an exclusive partnership to Boursorama to provide it with its customer base. As a reminder, ING is withdrawing from the French market, leaving 1 million customers in the lurch. Many will join Boursorama, which has several advantages in store for them.
A fund transfer campaign between the two establishments has already begun. Simplified approach and welcome bonus (320 euros) are on the program for the customers concerned. The latter are contacted by email and the former were able to transfer their account last month. Contacts will continue "in successive waves until summer".
Current account
Conditions: No income condition – Welcome and Ultim cards
Annual fee: €0 • Initial deposit: €300
Check deposit: ✔ • Cash deposit: ✘
Bank card
Monthly cost of the card: 0 €
Euro zone withdrawals: Free • Euro zone payments: Free
Foreign currency withdrawals: 1.69% • Foreign currency payments: Free
Proposed cards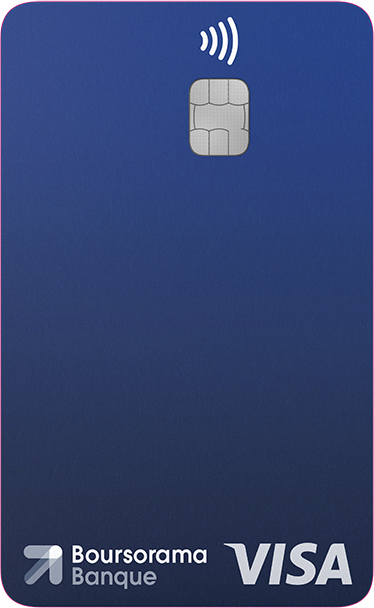 mobile payment
SEE MORE
1
Become an "undisputed leader"
The first quarter of 2022 is just as good as the last quarter of 2021. The indicators are green and show that Boursorama customers are making their account a main account. They domicile their income there (deposits up 37% over one year) and they use all available products (average outstanding loans up 29% over one year).
Mortgage loans, specifically, rose sharply in the 1st quarter. Its outstandings increased by 30% to represent a much higher share of consumer credit outstandings.
In all, Boursorama Banque manages €14 billion in average outstanding loans. Its investment branch, with its brokerage service, is not to be outdone, with more than 2 million orders recorded in the first three months of 2022. Life insurance contracts increased by 7%.
As a conclusion to its report, Societe Generale mentioned Boursorama Banque in a list of objectives for 2025. The La Défense banking group says it wants to make it "the undisputed leader in online banking". The day before yesterday, BNP Paribas published its results and its online bank Hello bank! has only just exceeded 700,000 customers.
Discover Boursorama Bank