After the major Dead Cells update on iOS and Android a few days ago, Playdigious is launching Dead Cells+ on Apple Arcade. As an App Store "HIT", Dead Cells+ includes all prior paid DLCs and content updates. It also has exclusive mobile leaderboards, which should entice the 100 million Apple Arcade subscribers to kick off a round of this excellent 2D action game from Motion Twin and powered by Playdigious.
Dead Cells+ is coming to Apple Arcade
Watch the Dead Cells+ trailer on Apple Arcade below:


Play as a failed alchemical experiment and explore the sprawling ever-changing castle to find out what the hell happened to this sinister island…! Well, assuming you manage to defeat its guardians.
Key features of Dead Cells:
Roguevania: The progressive exploration of an interconnected world, blending the replayability of a rogue-lite with the adrenaline rush of the threat of final death.

Fast-paced, dynamic 2D action: Learn your enemies' attacks to stay alive, or prepare to be sent back to your cell before you can say "wand"

Non-linear progression: Unlock new levels with each death, choosing the path that best suits your current style, playstyle or mood. Surely the ramparts can't be worse than the sewers, can they?

Play at your own pace: Will you explore every corner of the castle, or rush to the end?

Practice Makes Perfect – Test your skill in the Training Hall before choosing your route on the World Map

Everyone is Here! – Outfits and weapons from your favorite indie games have arrived on the island! Collect items from Hollow Knight, Blasphemous, Hyper Light Drifter, Guacamelee, Skul & Curse of the Dead Gods!

Support for external MFi controllers

Two game modes available: Original & Auto-Hit

Customizable controls & More touch control options available: Change the location and size of buttons to your liking, swipe to dodge, …
Dead Cells+ exclusive additions:
Carefully redesigned for Apple Arcade with a reworked interface

New Daily Leaderboards: Test your skills against players from around the world!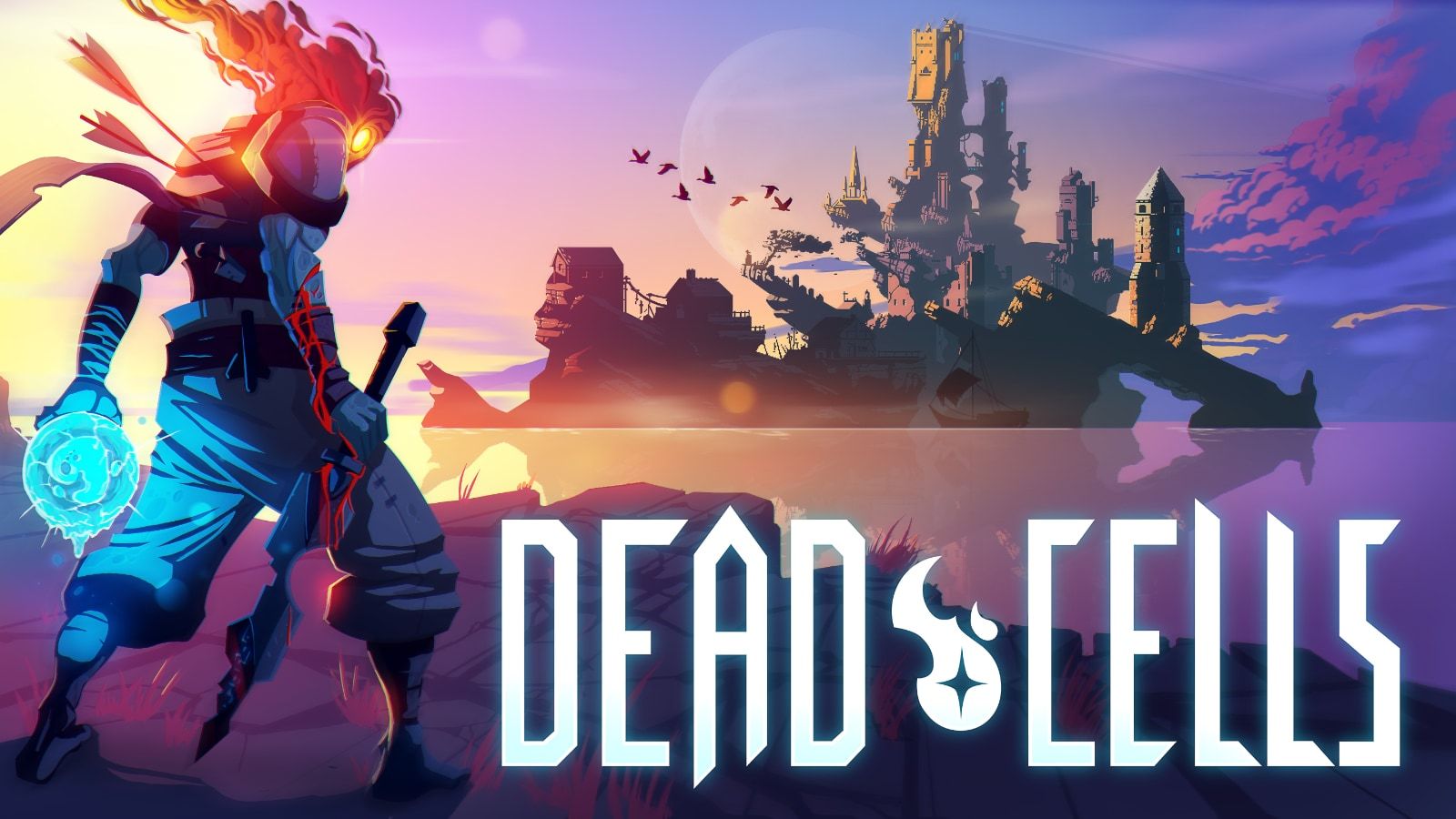 Our opinion on Dead Cells
If you haven't tasted Dead Cells yet, it's an action-platforming roguevania that will require perfect control of your movements, especially to triumph in nervous, highly technical 2D combat. Enemies, bosses included, are all tough and require you to choose the right weapons and skills. Indeed, it is a very difficult game, often called "try and die" which will require effort and patience.
To situate it, we can say that Dead Celles is a roguelite like Binding of Isaac or Rogue Legacy, but inspired by Dark Souls.
Don't be surprised then, at the first mistake, to see you start from the beginning… The difference with the titles mentioned? It is that, during your very many tests, you will collect cells to exchange for objects and equipment to leave stronger, with new passages, but also to simply learn from your mistakes.
The DLCs included in the + version
The "+" version also includes the following DLCs which are obviously free for Apple Arcade subscribers:
The Bad Seed
New levels to lose your mind in: the very rough Greenhouse and the toxic Swamp of the Fugitives

New monsters to shred: meet the locals, including the Mindless Mushroom and the Sender

New weapons to wield: Cut off protruding heads with the Fake Claw, or make the enemy dance with the Oud

A new boss to face: Maman Tique can't wait to meet you
Fatal Falls
3 new biomes: breathe fresh air at Shattered Temples, splash around at Eternal Shores, and take a photo at Mausoleum

8 new monsters: Cold-blooded Guardians and their friends would love to introduce you to their culture… But tell me, do I see any of your family members in the Eternal Shores?

7 new weapons: the small Serenade is ideal for breaking the ice with the locals, and the Serpent Fangs would make a great souvenir…

1 new boss: the Scarecrow is very proud of his gardening skills and doesn't hesitate to show off
Queen and the Sea
2 new biomes: Fight your way through sunken wreckage, climb a burning lighthouse and face your most fearsome enemy.

9 new weapons, including a throwing shark, trident and pirate hook (eye patch not included).

2 new bosses: Don't lose your mind until you meet the queen!
If you are curious to discover Dead Cells on iOS, don't forget our test carried out in 2019, knowing that Dead Cells+ on Apple Arcade is even better. Finally, hopefully the updates will arrive simultaneously on iOS, Android and Apple Arcade in the future.
Download the game Dead Cells+