Pornographic deepfakes have now taken over the web. After the controversy that has rocked Twitch in recent weeks, analysts have noted a significant increase in traffic to sites that host these videos, made without the consent of the people whose faces are used. Recently, an application making this type of editing even advertised on Facebook.
"I came across this ad yesterday and wow, seriously? » This tweet, posted by journalist Lauren Barton on Monday, March 6, shows a video featuring actress Emma Watson. She bends down while looking at the person filming her, then the camera cuts out before things go any further. If no explicit image is displayed on the screen, there is no doubt: This is a pornographic montage.
The advertisement, which also contains a photo of the actress when she was still a minor, was posted for several days on Facebook, Instagram and Messenger. This promotes FaceMega, an application to import anyone's face and apply it to different video templates. According to an NBC investigation, no less than 230 advertisements of this type that were broadcast on Meta's social networks over the weekend.
A deepfake application incites to make porn montages on Facebook
At no time does FaceMega explicitly state that its application can be used to make pornographic montages. However, the insinuation lacks subtlety. In addition to the very subjective attitude of the people in the video, some advertisements even allow themselves to use the intro sound of the videos posted on Pornhub. Moreover, and as NBC News recalls, a report dating from 2019 estimated at 96% the share of pornographic montages in the middle of deepfakes.
As saying that FaceMega does not fool anyonealthough the application offers all types of templates, with categories such as "Fashion" and "Wedding". "This could be used with public school high school students who are being bullied"warns Lauren Barton. "It could ruin someone's life. They might have problems at work. And it's extremely easy to do and free. All I had to do was upload a photo of my face and I got access to 50 free templates. »
Related: Intel Can Now Detect Deepfakes in Real Time with 96% Accuracy
The application appeared in 2022 on the App Store and Google Play. It now costs $8 a week, but initially allowed perform these deepfakes for free. In its terms of use, it states that it can be used by children from 9 years oldbut specifies that it does not authorize the publication of pornographic videos.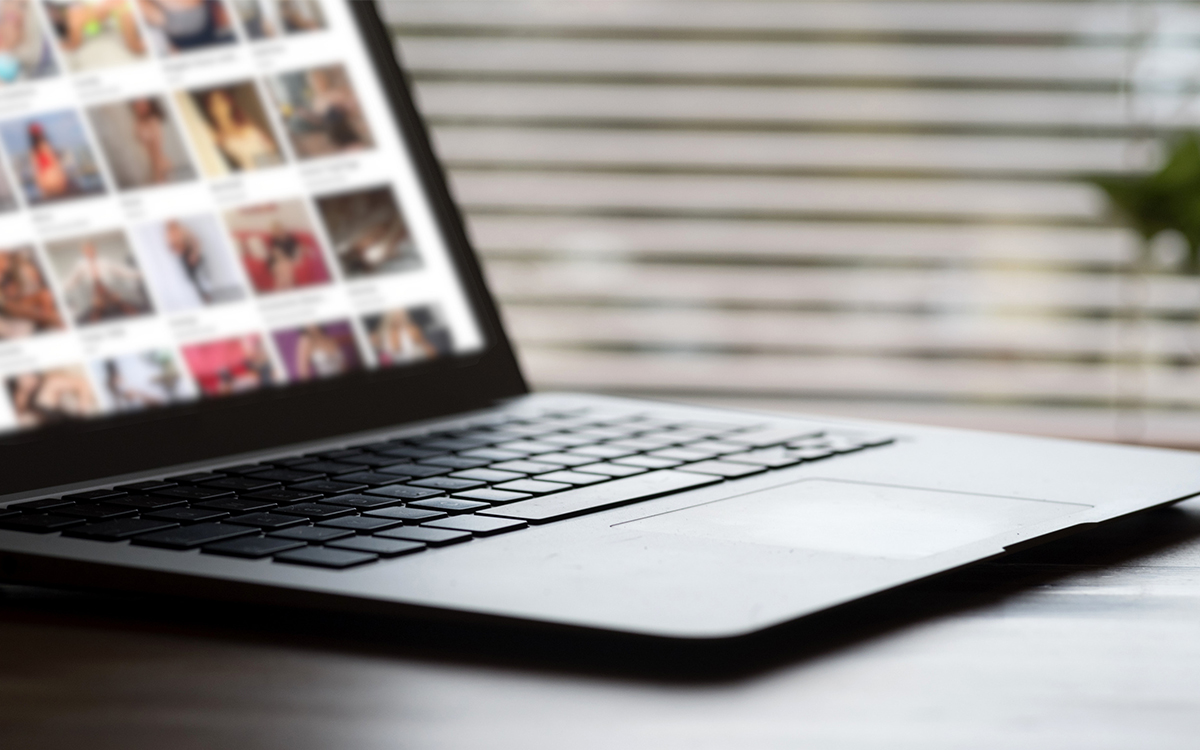 After the controversy, the rise of porn deepfakes
Contacted by NBC, Apple said App Store policies do not prohibit deepfake app publishing, but any pornographic and defamatory content will be banned from the platform. For its part, Google said it removed the application from the Play Store last Wednesday. Apple did the same. But FaceMega is just the tip of a much bigger iceberg.
According to analyst Genevieve Oh, the traffic of websites specializing in deepfake pornography has literally exploded these last weeks. In 2021, we were already talking to you about this platform which has seen its popularity skyrocket in just a few months. Today, dozens more have emerged. On app stores, a simple search for "deepfake" yields many results.
This phenomenon is no coincidence. At the beginning of the year, a controversy over deepfakes shook the Twitch sphere, after a streamer broadcast pornographic montages of famous streamers, such as Maya Higa or Pokimane. If the gesture has repeatedly been condemned by the community, it is clear that the controversy has allowed many people to discover this environment. According to Genevieve Oh, the number of pornographic deepfakes on the Internet has doubled since 2018with February being the most prolific month in history.
Source: NBC News