More than six months before its supposed announcement, the Pixel 8 Pro is making headlines. Indeed, the reputable leaker @OnLeaks has just published the first 3D renderings of Google's next premium smartphone. The opportunity to discover a preview of its design.
Decidedly, the leaks no longer stop at Google. While our colleagues from the Winfuture site revealed the probable release date of the Pixel Fold and Pixel 7a this Tuesday, March 14, 2023, it's the turn of the Pixel 8 Pro to fall victim to new indiscretions.
And unsurprisingly, we find at the origin of this information the famous French leaker @OnLeaks. Indeed, the insider has just published, in partnership with SmartPrix, the first 3D concepts of the next premium smartphone from Google.
Yet another blow for the Mountain View company, as the presentation of Pixel 8 and Pixel 8 Pro is expected at the new Google I / O 2023 which will take place this May 10.
A more compact smartphone
So what information can we draw from these 3D renderings? First, remember that these concepts were made using CAD files provided by industry sources to OnLeaks.
Now let's get to the dimensions. According to SmartPrix and the leaker, the Pixel 8 Pro measures 162.6mm x 76.5mm x 8.7mm and displays a thickness of 12 mm (if we include the bump of the photo module). Globally, we are therefore on a slightly more compact smartphone than the previous model.
The corners of the device are also more rounded and differ with the rectangular shape adopted by the Pixel 7 Pro. The other major change is at the level of the photo sensor. If we find this characteristic arrangement with this rectangular island crossing the smartphone from side to side at the back, the three modules are arranged differently this time around.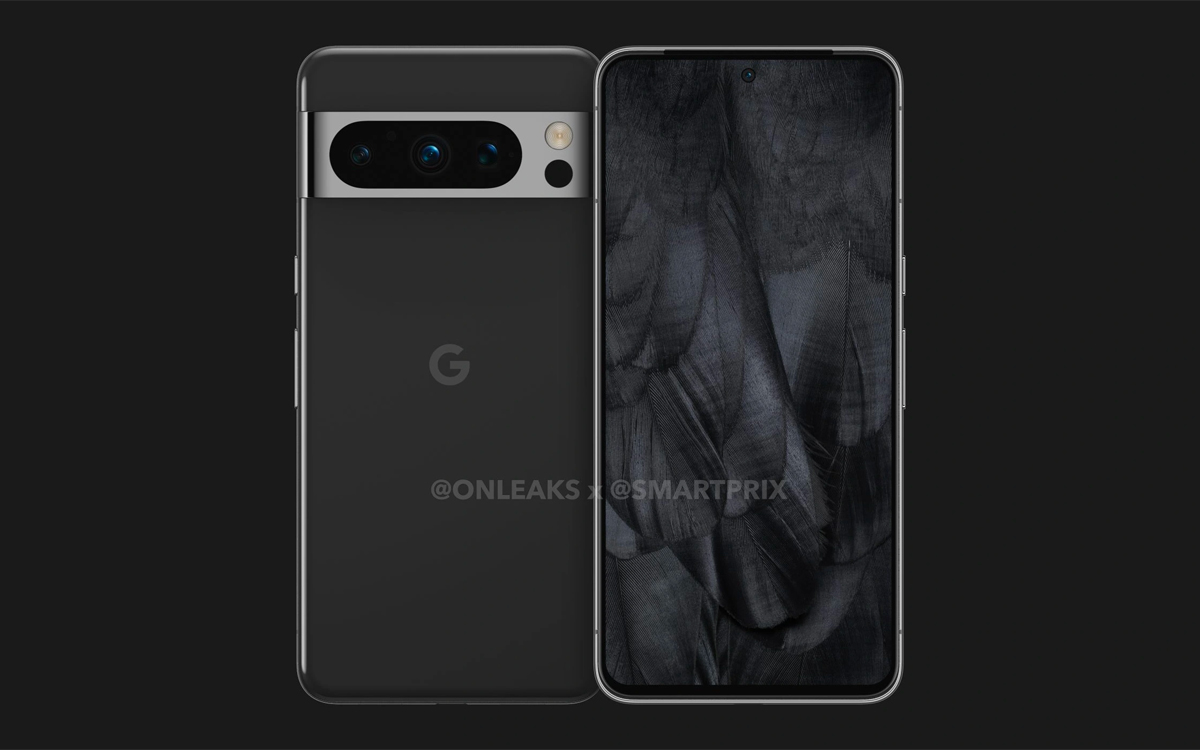 A mysterious sensor appears
On the Pixel 8 Pro, the three lenses would therefore now be integrated into a single oval area, while that a new sensor would appear, just under the LED flash. For the moment, impossible to know what it could be used for: LiDAR sensor? Macro lens? Unprecedented technology? The question remains.
Then, there are also changes on the side of the 6.52″ slab. Curved on the Pixel 7 Pro, it would be flat on the Pixel 8 Prowith rounded corners as mentioned above.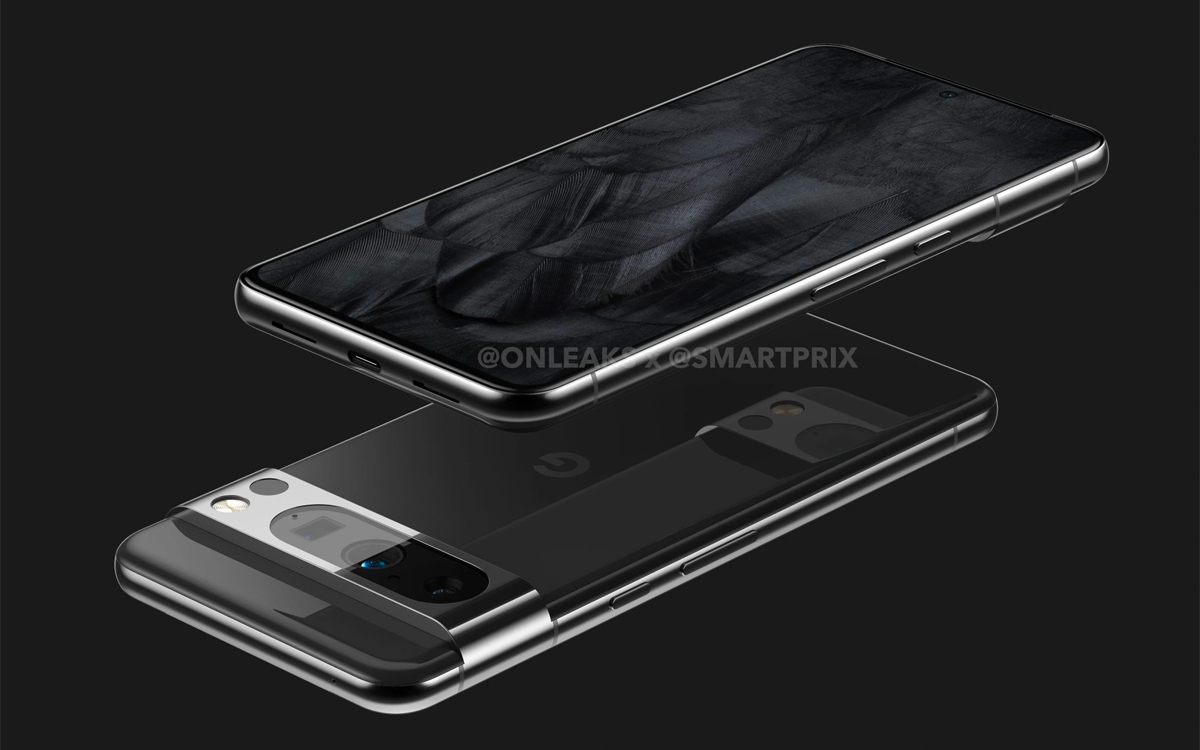 Regarding the various ports, we would find the USB-C port and the speakers on the lower edge, while the power and volume control buttons would be enthroned on the right side. The SIM card slot would be on the left edge. No 3.5mm jackas on the previous generation.
Recall that according to previous rumors, the Pixel 8 Pro would be equipped with a new Google Tensor G3 chip. This SoC would be based in 3nm, just like Samsung's future Exynos 2300 processor.
Source : SmartPrice