⏰ 4 hours ago
Julian Russo

4
Streaming services tolerate it, but do not appreciate you sharing your account, because it leads to a gigantic financial loss. Indeed, a person using your account will not pay anything whereas if they did not have the opportunity to have their profile on your account, they would pay their own subscription! Popular streaming services like Netflix and Disney+ know this practice causes hundreds of millions of dollars in less revenue every year.
Disney+ seeks opinions in Spain


While Netflix is ​​currently testing in Chile, Peru and Costa Rica additional billing when a new connection takes place outside your home on your account, Disney+ also thinks about being less generous towards people who share the username and password of their account.
As several Disney+ subscribers have reported in Spain, a surprising survey from the Disney group arrived in their mailbox. The questions asked are all oriented on the theme of account sharing with third parties (friends, family, work colleagues, etc.).
First, Disney tries to understand why a user is sharing their account with another person who has never subscribed to Disney+ or who has recently terminated their account.
The survey offers several answers of the type:
The person who uses my account does not go enough on Disney+ and does not find the point of paying for their own subscription

The person using my account can't afford to have their own subscription, I decided to help them by sharing my account

The person who uses my account gives me access to a competing streaming service in exchange, so they save money and so do I.

The person who uses my account has no special interest in Disney+, so I lend him my account to be able to discuss content that we have both seen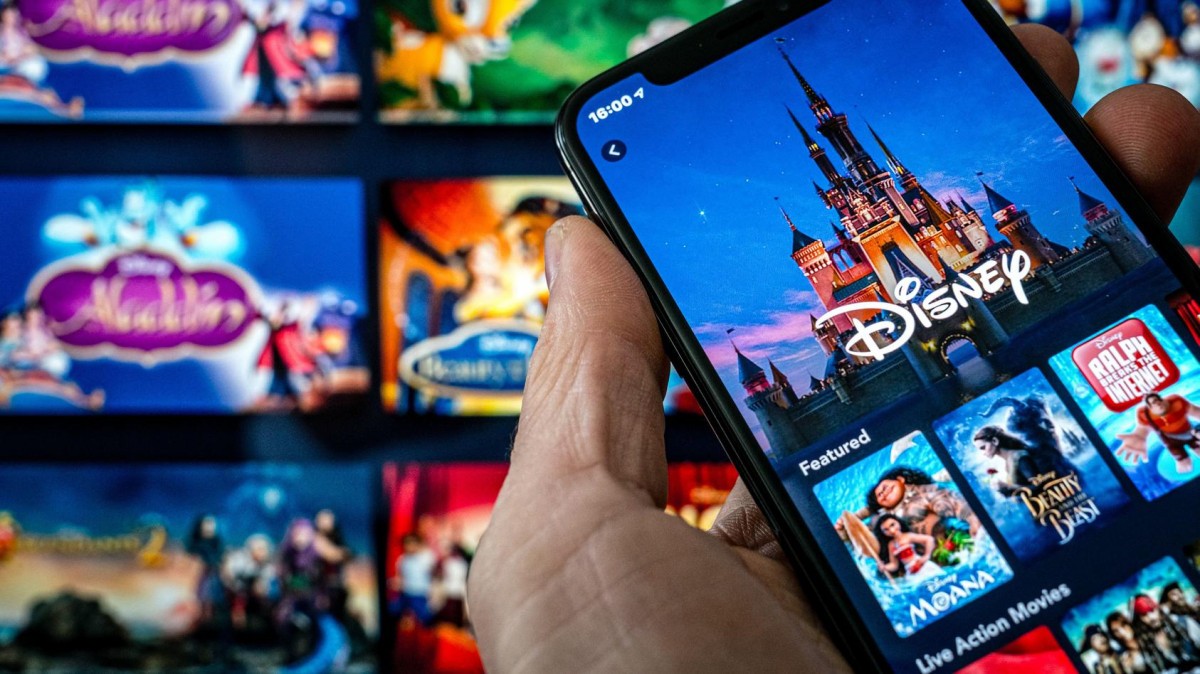 In this survey, Disney also draws attention to the privacy. Few users know it, but when you share the account of a streaming service, the person has access to personal information (like the email address).
The Disney group openly asks "Does it bother you that another person has access to personal information that you provided when subscribing to Disney+?". Different answers are offered such as: "yes that concerns me", "I have no opinion on this question" or "I do not attach any importance to it".
Through this question, Disney provokes questions on the loss of confidentiality caused by account sharing. It's highly likely that the streaming service sought to trigger a click in some people who share their account with strangers on dedicated sites like Spliiit.
The Netflix effect that attracts the attention of Disney+?
When you manage a service in an ultra-competitive market such as video streaming, you look carefully what the "leader" of the sector, in other words Netflix, does.
The world's number 1 streaming service has had some minor issues recently, Netflix announced for the first time in 10 years the loss of subscribersa news that greatly disappointed the shareholders.
Some people (like Elon Musk) claim this is due to obsession of Netflix to highlight men and women from the LGBT community in its original content, which would make many Netflix subscribers uncomfortable who would choose to withdraw temporarily or permanently.
In the minds of Netflix executives, this has no effect on terminations to the service, however account sharing does have an effect. undesirable which pushes users to cancel their offer to settle comfortably and for free on the account of a loved one.
On the Disney+ side, we observe this harmful trend and we don't want to find ourselves in the same situation as Netflix, which upsets its shareholders because of the drop in subscribers.
Of course, this poll for Spanish subscribers may be a coincidence, but it comes only weeks after Netflix announced that it lost 200,000 subscribers in one quarter.
If the account sharing restriction lands on Disney+ one day, will it be punitive by sanctioning bad subscribers who share their account? Will she be financial like Netflix with extra charges?
For the moment, it is impossible to know, we may have other signs from Disney+ in the coming months.
Source