For several months now, some Windows 11 users have been facing a strange alert message in their Settings. It claims that the PC in question does not meet hardware security requirements. If this is your case, don't worry: it's probably a bug, which Microsoft is obviously having a hard time getting rid of.
More than a year after its release, the minimum configuration pill imposed by Windows 11 is still struggling to get through to users. If some still despair of not having a PC equipped with this famous TPM 2.0 chip, those who meet all the access conditions are not necessarily out of the woods. In fact, some of them have been facing a frightening warning message.
From its Settings, Windows 11 tells them that "Standard security hardware is not supported". Further, the operating system specifies that "The device does not seem to meet the requirements", a message similar to the one that greets users attempting to upgrade to Windows 11 from an incompatible PC. Yet, as Neowin readers report, their computer is indeed equipped with all the necessary components to run the OS properly.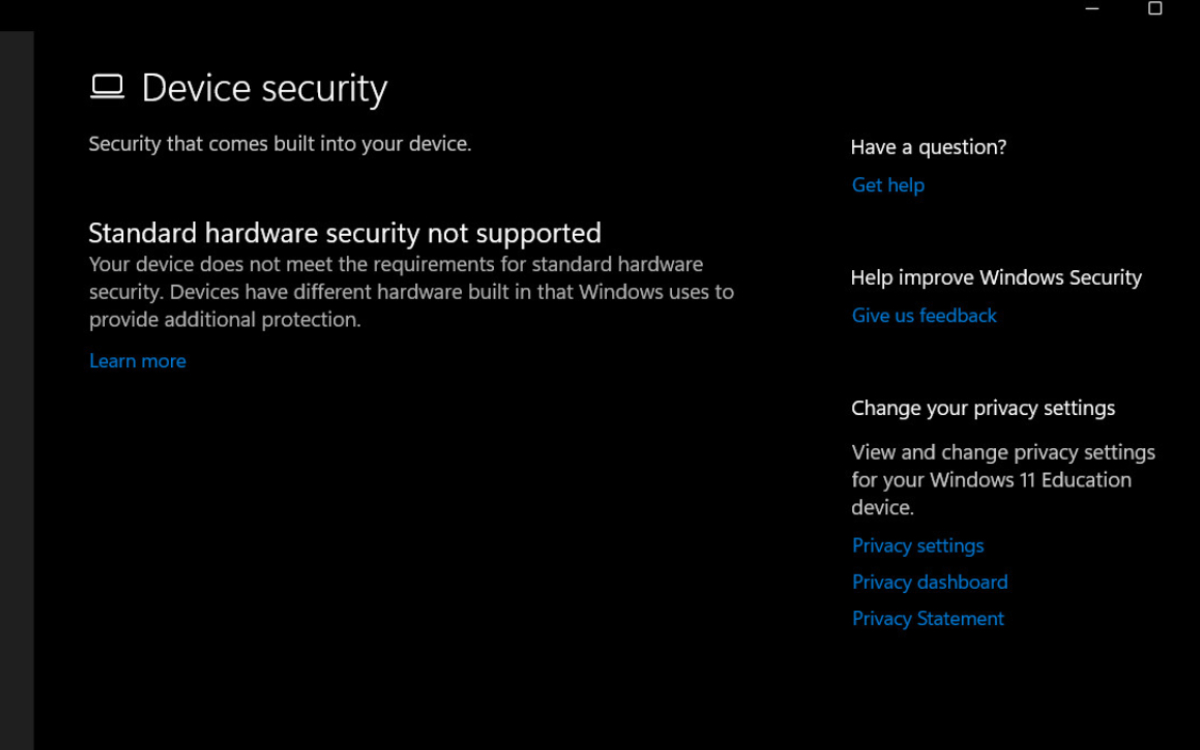 Windows 11 shows a scary fake security alert message
Others add that resetting Windows 11 and installing the latest Patch Tuesday were not enough to make the message disappear. As Neowin mentions, this bug, now well known to users, was spotted for the first time in June 2022. For its part, Microsoft is well aware of its existence.
Related — Windows 11: Microsoft Says Windows Update Bug Won't Harm Your System
" Please note that […] these problems may reappear after the next Windows security update. It will disappear again after the next security update", already declared in a previous topic Jennifer Gentleman, director of senior software at the Redmond firm. So hopefully the problem will be fixed for good. next Patch Tuesday.
Source: Neowin