Apple's September keynote left us with the official announcement of the iPhone 15 Pro and iPhone 15 Pro Max, two models that incorporate many exclusive hardware innovations including a new action button which replaces the traditional mute switch that has been present on the iPhone since its birth in 2007.
With the addition of this new action button, Apple will change the rules of the game. This is a small side button that will allow change action modes, activate accessibility features, start voice memos and much more. In this article we highlight all the functions of the new action button on the iPhone 15 Pro models.
iPhone 15 Pro Action Button Features
The new action button that Apple has implemented in iPhone 15 Pro and iPhone 15 Pro Max is multifunctional, as indicated by rumors prior to the presentation of the Cupertino company's flagships. The activation of its multiple functions depends on the use that each user gives it.
iPhone 15 Pro and iPhone 15 Pro Max users will be able to choose between quick access to the camera, activating the flash, using focus modes and other iOS 17 features. Pressing and holding this action button activates a small haptic vibration and a new one starts animation on Dynamic Island.
These are the functions available for the new action button on the iPhone 15 Pro models:
Accessibility: Choose from various accessibility settings such as Zoom, AssistiveTouch, VoiceOver, Live Speech and more.
Shortcuts: The action button will be able to open an app or run any shortcut you have previously created in the Shortcuts app.
Silent mode: As it could not be otherwise, the action button on the iPhone 15 Pro allows you to mute the sound just as it happened with the side switch of previous generations.
Flash: Turn the camera flash on or off.
Camera: The action button can capture a photo, take a selfie, or start recording a video on iPhone 15 Pro.
Concentration Modes: It also allows you to activate and deactivate one of the iOS 17 concentration modes.
Magnifying glass: Activate and deactivate the operating system user interface magnifying glass.
Translate: Open Apple's Translate app and start a conversation or translate text.
Voice Notes: Start or stop recording a voice memo in the iOS 17 Voice Memos app.
To customize the use of the action button on iPhone 15 Pro and iPhone 15 Pro Max you simply have to access the Settings application and configure which functions are associated to this new and revolutionary element located on the side of the new Apple smartphones.
For their part, both the iPhone 15 and the iPhone 15 Plus will continue to have the iconic traditional side sound switch to mute or unmute the audio on the devices.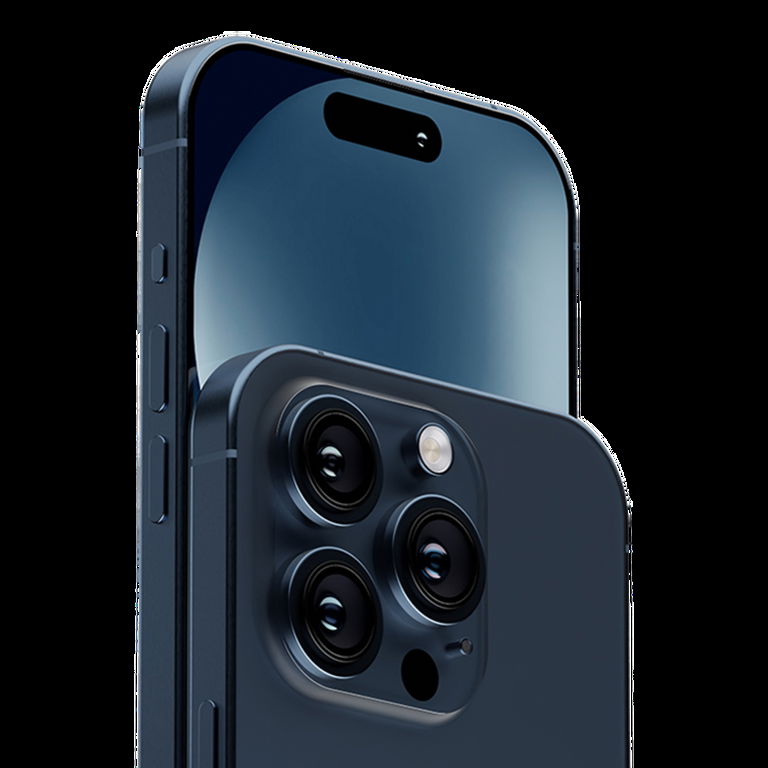 iPhone 15
Brand Manzana Release date 2023