Right now Lycamobile is offering the cheapest 5G plans on the market and they are non-binding. For example, that of 80 GB costs only 7.99 euros for one month of use.
Lycamobile is a virtual operator (MVNO) present in 19 countries and recognized for its SIM cards marketed by Lycatel. Already offering attractive rates, the operator now has 5G mobile plans in its catalog at much more attractive rates than those of the main operators on the market. With this 80 GB plan for less than 8 euros, Lycamobile promises great savings on the telephone bill.
What does a flat rate with Lycamobile give?
An envelope of 80 GB of data in 4G as in 5G
Unlimited calls and texts to all French networks
It's non-binding!
Right now and until October 31, the 80 GB Lycamobile plan is available at 7.99 euros for 30 days. The package is non-binding, so it is possible to cancel it at any time without additional costs, and it is reserved for new customers only.
---
A big envelope at a mini price
The Lycamobile package provides an envelope of 80 GB of data in 4G, but also compatible with 5G. For backpackers, it's more than enough to last the month that this package lasts. Loading and watching series on your smartphone anywhere is possible thanks to the coverage of the Bouygues Télécom network, of which Lycamobile is a partner. In case of overrun, there is no overcharging, but a reduction of the flow to the strict minimum.
This package also provides an envelope for use in the European Union, but it only contains 7.4 GB. It is better to use it sparingly, such as to find your way around town or visit the sites of tourist offices, rather than posting photos and videos on social media. More generally, the GB/price ratio is much more affordable here than with most 5G packages on the market.
Unlimited communications with the Bouygues network
The package also offers unlimited calls and SMS to French landlines and mobiles and given that the network used is that of Bouygues Télécom, the quality of communications is higher than with other operators if we are to believe the latest statements from the company. 'ARCEP. Communications are unlimited, but Lycamobile specifies that this must be within reasonable limits: 5 hours of calls and 250 SMS per day, or 50 hours of calls and 1000 SMS over the month.
Finally, it is possible to keep your old telephone number. Once the Lycamobile SIM card, or eSIM, is in your hands, you must obtain your RIO (Operator Identity Record) and then call Lycamobile customer service. The latter takes care of everything, and this, for free. There are no additional costs to this package, the SIM card being prepaid.
In order to compare the Lycamobile plan with other services in the same category, we invite you now to consult our comparison of the best cheap mobile plans of the moment.
B&You mobile plan
130 GB 5G
Unlimited calls
130 GB in France
6359 locations 5G 3.5GHz
10439 locations 5G/4G shared
SFR 5G Mobile Plan
100 GB
Unlimited calls
100 GB in France
6326 locations 5G 3.5GHz
6156 locations 5G/4G shared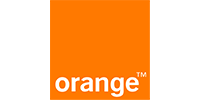 Orange 5G mobile plan
100 GB
Unlimited calls
100 GB in France
6695 locations 5G 3.5GHz
192 locations 5G/4G shared
All 5G plans
---
Some links in this article are affiliate. We'll explaine everything here.

---
To follow us, we invite you to download our Android and iOS application. You can read our articles, files, and watch our latest YouTube videos.