The stable version of GIMP is available for the first time on Mac devices powered by Apple's in-house processors.
Users using computers with an M1 or M2 chip can now take advantage of the first stable version of the GIMP image editor for these ARM architectures.
Gimp 2.10.32 is optimized for Apple Silicon Macs
As of version 2.8.2, GIMP works natively on macOS, at least on Intel Macs. Indeed, macOS users using devices based on Apple's new M1 and M2 architecture could also use the free image editor GIMP, but going through Rosetta 2 to emulate Intel's x86 architecture, or well going through beta builds, by definition not stable.
While some have experienced all kinds of problems with this software on Mac M1 and Mac M2, the developers of GIMP have just released for the very first time a stable version, 2.10.32, of the popular free and open-source image editor. source for recent Apple device users.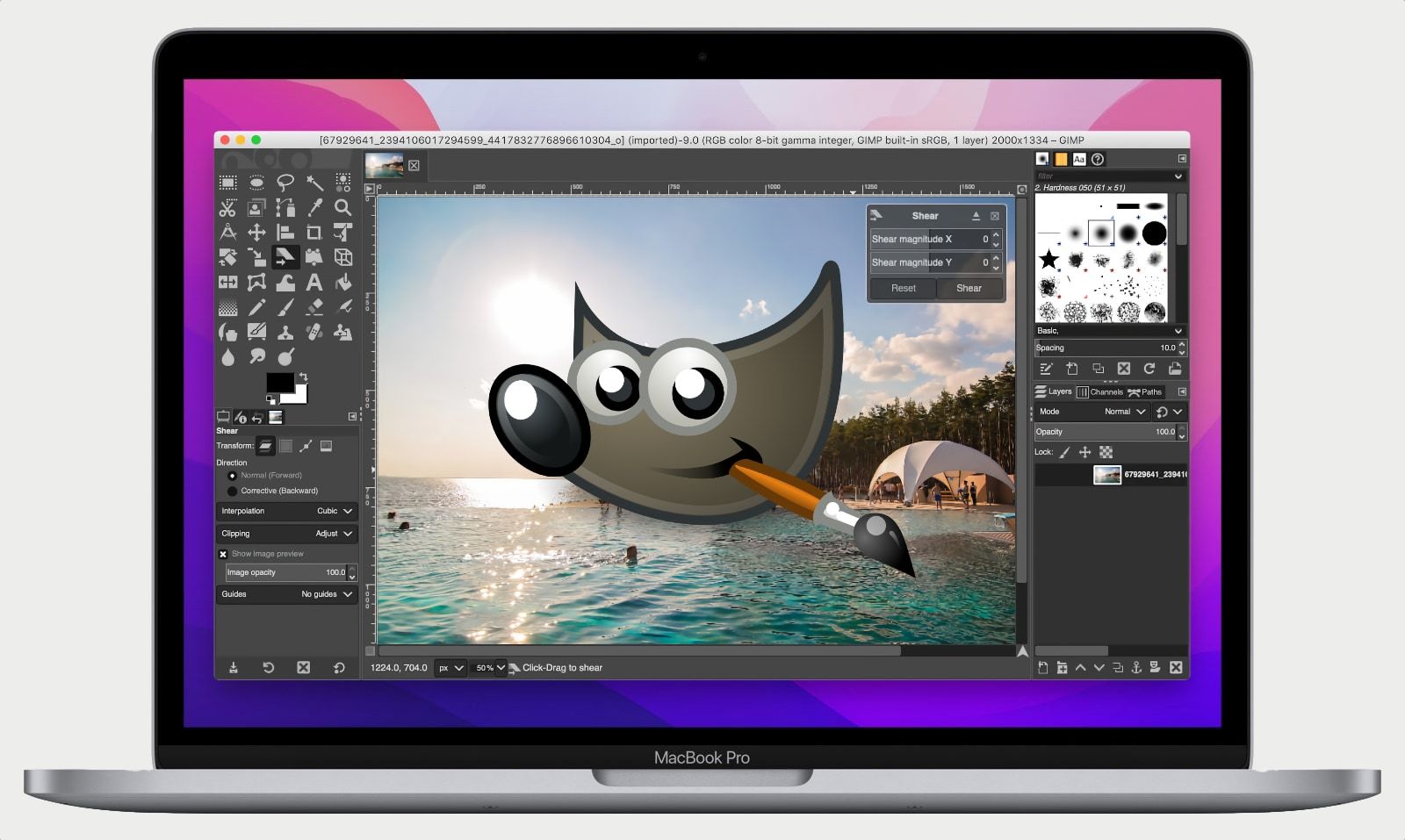 Compatible models are:
MacBook Pro (13-inch, M2, 2022)

Mac Studio (2022)

MacBook Pro (14-inch, 2021)

MacBook Pro (16-inch, 2021)

iMac (24 inch, M1, 2021)

Mac mini (M1, 2020)

MacBook Air (M1, 2020)

MacBook Pro (13 inch, M1, 2020)
If you're not sure which chip your Mac device uses, it's easy to check. To find out, open the menu  > "About this Mac" then look at the "processor" line.
GIMP 2.10.32 is the latest version of the graphics editor. It includes a few significant improvements, the most notable of which are support for 8- and 16-bit CMYK TIFF files and support for localized glyphs.
Apple Silicon users have two versions of GIMP 2.10.32 available as DMG installer packages – one for M1/M2 based devices and one for Intel based ones. When you visit the GIMP download page, the website will try to determine which one you are using. However, if the automatic detection is not successful, make sure to choose the correct one.
What is GIMP
Finally, if you've never heard of GIMP, it's been a competitor to Photoshop (and Pixelmator Pro for example) for 27 years already. Yes, GNU Image Manipulation Program (GIMP) was born on November 21, 1995!
GIMP is a cross-platform image editor available for GNU/Linux, macOS, Windows, and other operating systems. It is free software, you can modify its source code and distribute your modifications.

Whether you're a graphic designer, photographer, illustrator, or scientist, GIMP provides you with sophisticated tools to get your work done. You can further improve your productivity with GIMP thanks to the many customization options and third-party plugins.
GIMP provides the tools needed to manipulate high-quality images. From retouching to restoration to creative composites, the only limit is your imagination.

GIMP gives artists the power and flexibility to turn images into truly unique creations.

GIMP is used for producing icons, graphic design elements, and art for UI components and mockups.

GIMP is a high-quality framework for scripted image manipulation, with multi-language support such as C, C++, Perl, Python, Scheme, and more!
Download GIMP on Mac