Fnac and Darty are starting the first day of the French Days 2022 in due form, with tons of promotions on thousands of products on the program. In order not to get lost in this avalanche of offers, we have selected only those that are worth it.
Fnac and Darty are ready to lower the price of a ton of products from their catalog for the French Days. Obviously not everything is to be taken, which is why we are here to advise you on the best Tech products that we recommend for their qualities, but also for their current promotion.
The best French Days offers at Fnac/Darty
Google Pixel 6
If Google smartphones have always been good for one thing, it's photography. The Pixel 6 is obviously excellent in this area and offers many practical features to use, such as erasing people in the background or deblurring moving faces. On the other hand, Google smartphones are very rarely on promotion, but today the latest flagship of the Mountain View firm makes an exception during the French Days at some popular brands in France.
Instead of 649 euros usually, the Google Pixel 6 with 128 GB of storage is now available on sale at 579 euros at Fnac and Darty. In addition, a Chromecast with Google TV is offered by simply adding it to the basket, whether at Fnac or at Darty.
Apple WatchSE
With its new SE naming, Apple hopes to provide consumers with more affordable, feature-packed products. This is the case with this Apple Watch SE released at the end of 2020, which has found its place in Apple's line up, stacked between the entry-level Watch Series 3 and the very latest Watch Series 7. And today, this watch that offers an almost premium experience is at a more affordable price thanks to this French Days offer.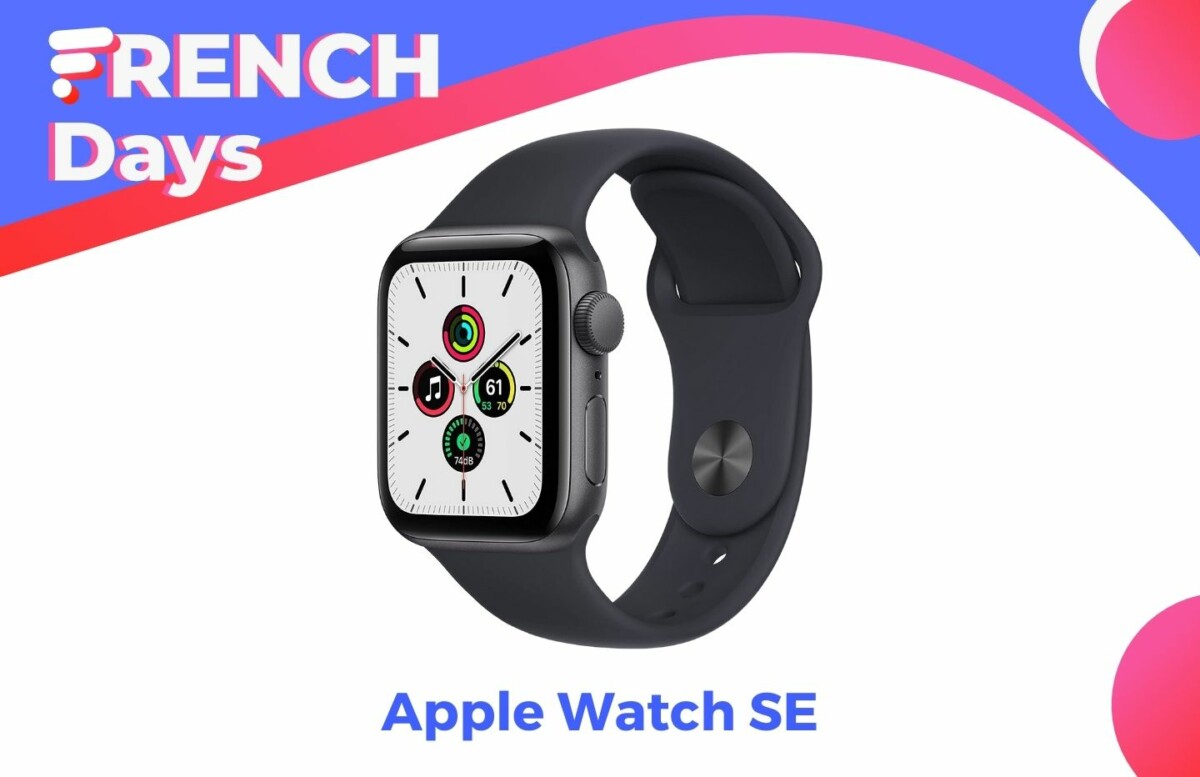 Instead of 299 euros usually, the Apple Watch SE in 40 mm is now available on sale at only 269 euros at Darty.
Xiaomi Mi TV P1 43 + Portal TV offered
Tired of having to do your telework meetings from your laptop in your pajamas? Darty certainly has what you need to do more "pro". The retailer is taking advantage of the French Days to put forward an astonishing offer based on a 55-inch Xiaomi Mi P1 TV and a Facebook Portal TV. The latter is found free if you add it to the basket, all for only 400 euros.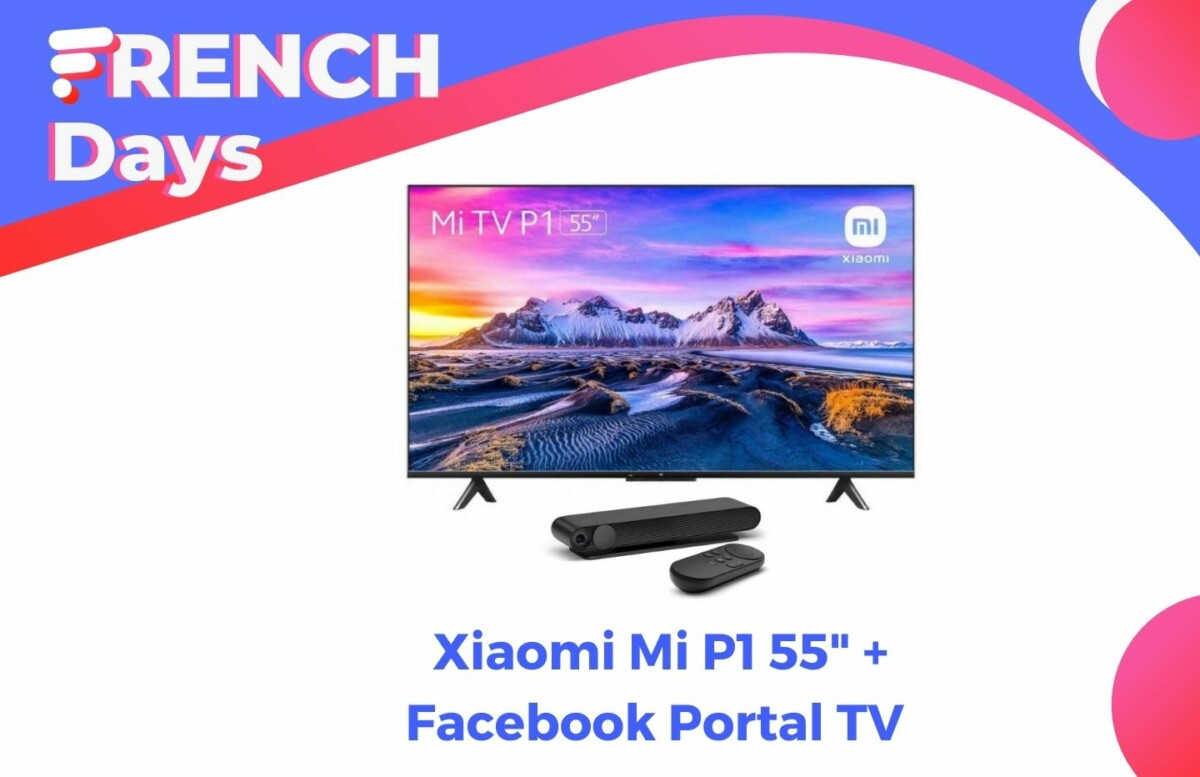 If the price of the 55-inch Xiaomi Mi TV P1 is offered at 399.99 euros at Darty, for the French Days, the retailer adds a free Facebook Portal TV device if you add it to the cart with the TV.
Xiaomi Mi Scooter Pro 2 Mercedes Edition
Launched in 2020, the Xiaomi Mi Electric Scooter Pro 2 needed a facelift in terms of its design. This is done with the Mercedes-AMG Petronas F1 model. In addition to this new appearance, this electric scooter retains the same performance that made it very recommendable. But it is at this very moment that it becomes even more interesting thanks to a promotion applied on the occasion of the French Days.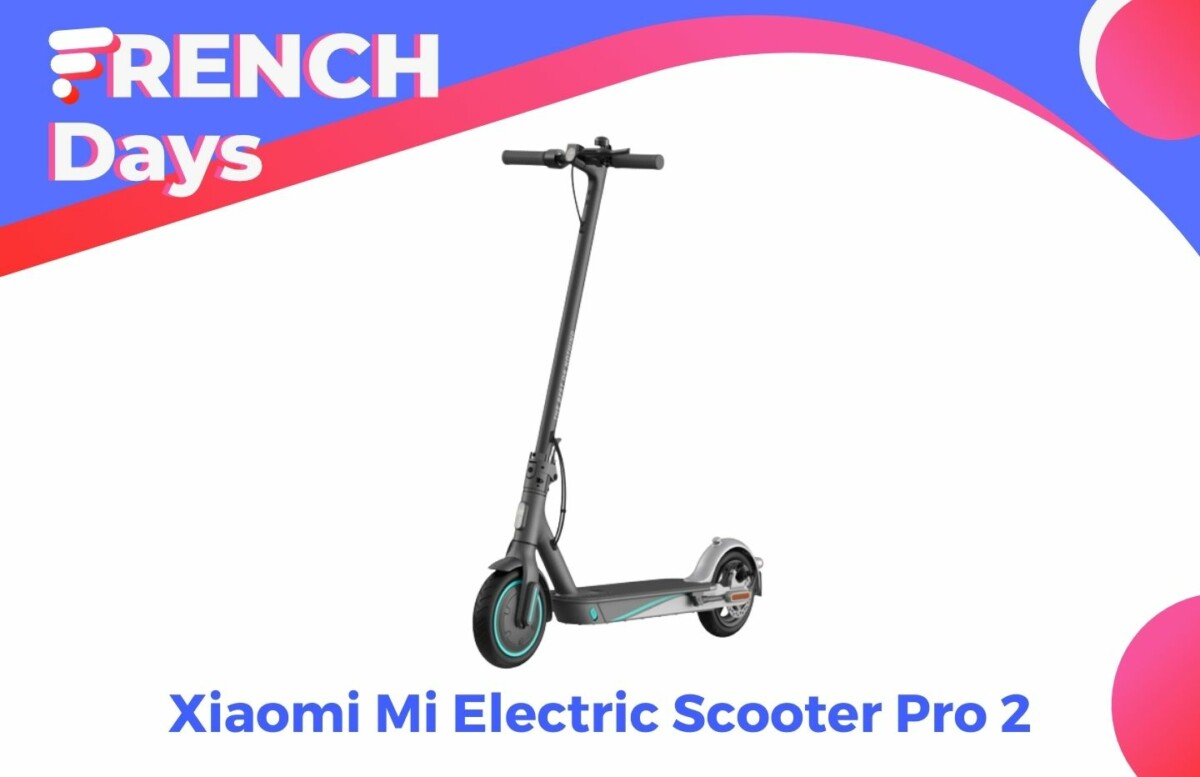 Previously offered at 799.99 euros, the Xiaomi Mi Electric Scooter Pro 2 Mercedes-AMG Petronas F1 Team Edition electric scooter is now displayed at 529.99 euros at Darty.
Lenovo Smart Clock 2
The latest version of the Lenovo Smart Clock brings some new features to the program such as a reworked design to improve audio performance and the addition of new functions useful in everyday life. This makes this clock radio the essential accessory to have on your bedside table. The second generation becomes more interesting during the French Days thanks to this reduction of more than 30 euros on its current price.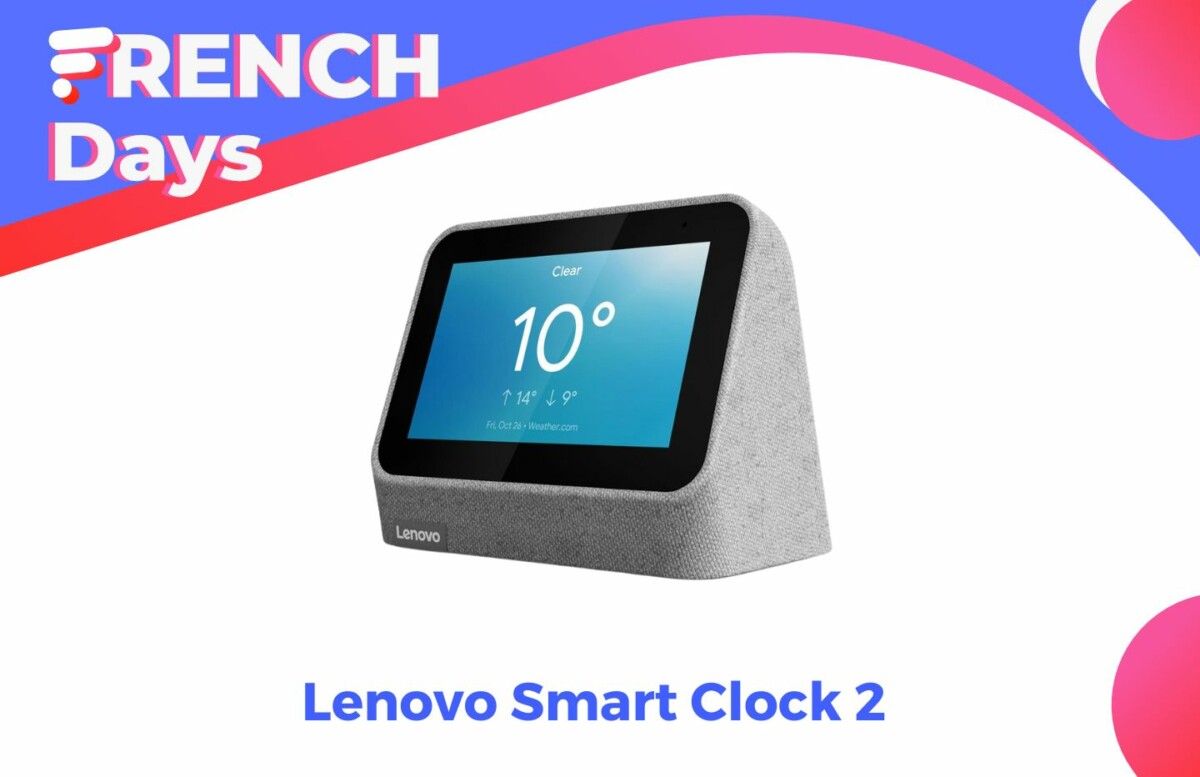 Usually displayed at 69.99 euros, the Lenovo Smart Clock 2 connected alarm clock is currently on sale at 37.99 euros at Fnac and Darty.
For 10 euros less, we find the Lenovo Smart Clock Essential, a more classic and less expensive model that is very practical.
Xiaomi Mi TV Stick 4K
The French Days have just started and good deals are raining down in packs of twelve. This time it's about a very popular product from Xiaomi: Mi TV Stick 4K, a multimedia box in the form of an HDMI key to transform your classic TV into a real connected TV. This dongle is found at the moment with 20 euros reduction.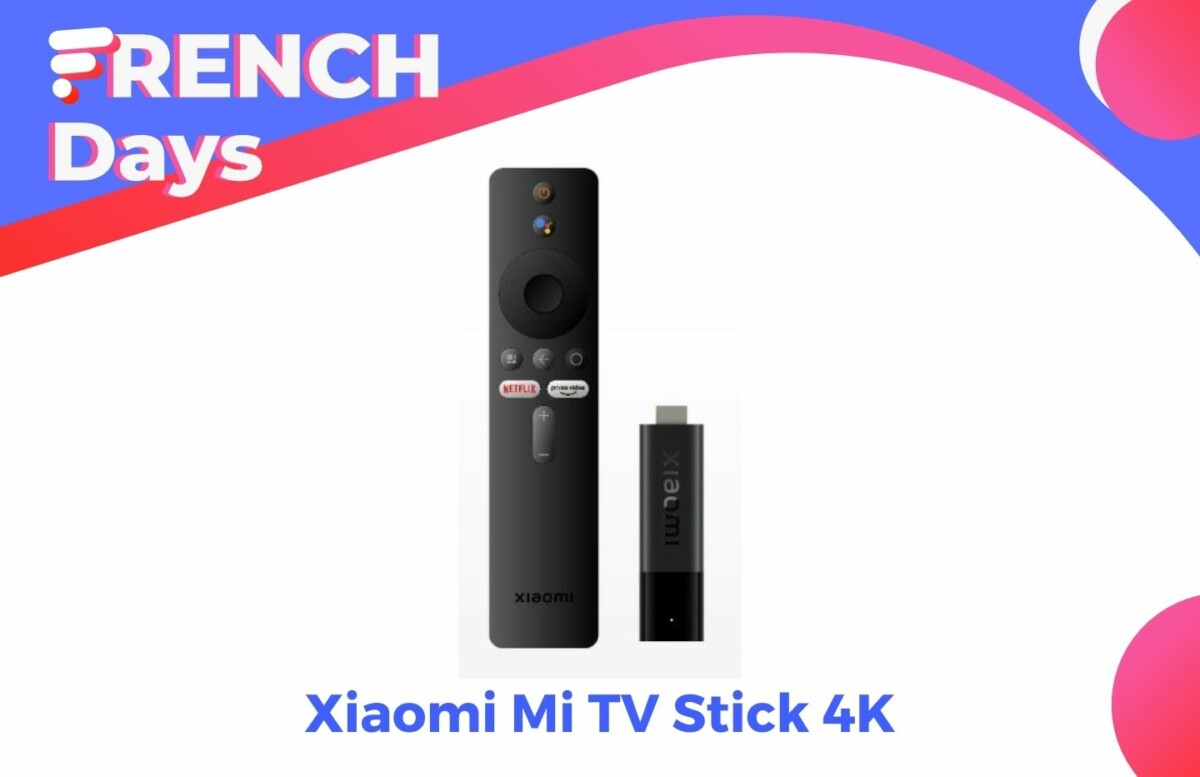 Instead of the usual 69.99 euros, Xiaomi TV Stick 4K and its voice remote control are available today on sale at only 49.99 euros at Fnac and Darty.
JBL Flip 5
The fifth iteration of the JBL Flip, the American brand's range of portable speakers, is also the best-selling to date. It must be said that its arguments are not lacking, in addition to a very competitive price on the market for quality portable speakers. You will therefore be delighted to learn that its price is falling for the French Days, with a reduction of 30 euros.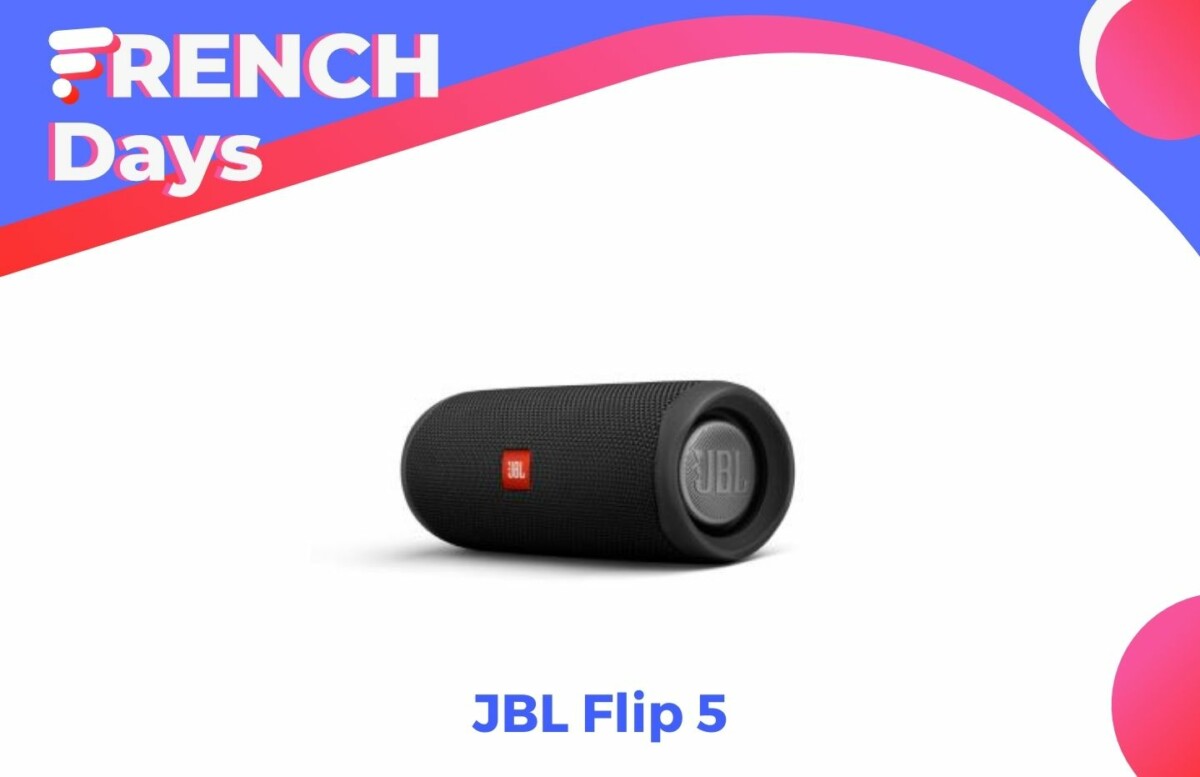 Usually offered at 129 euros, the JBL Flip 5 portable speaker is currently available on sale at 99 euros at Fnac during the French Days period.
TV Philips The One 70PUS8546
Philips' The One range offers televisions with a unique ambience thanks to the integration of the Ambilight function on 3 sides. While some believe that this technology is more of a gadget than anything else, it provides better immersion and makes your content more dynamic. And what better than a large diagonal to take full advantage of this function? The Philips The One TV (70PUS8546) also has the advantage of displaying a more contained price during these French Days.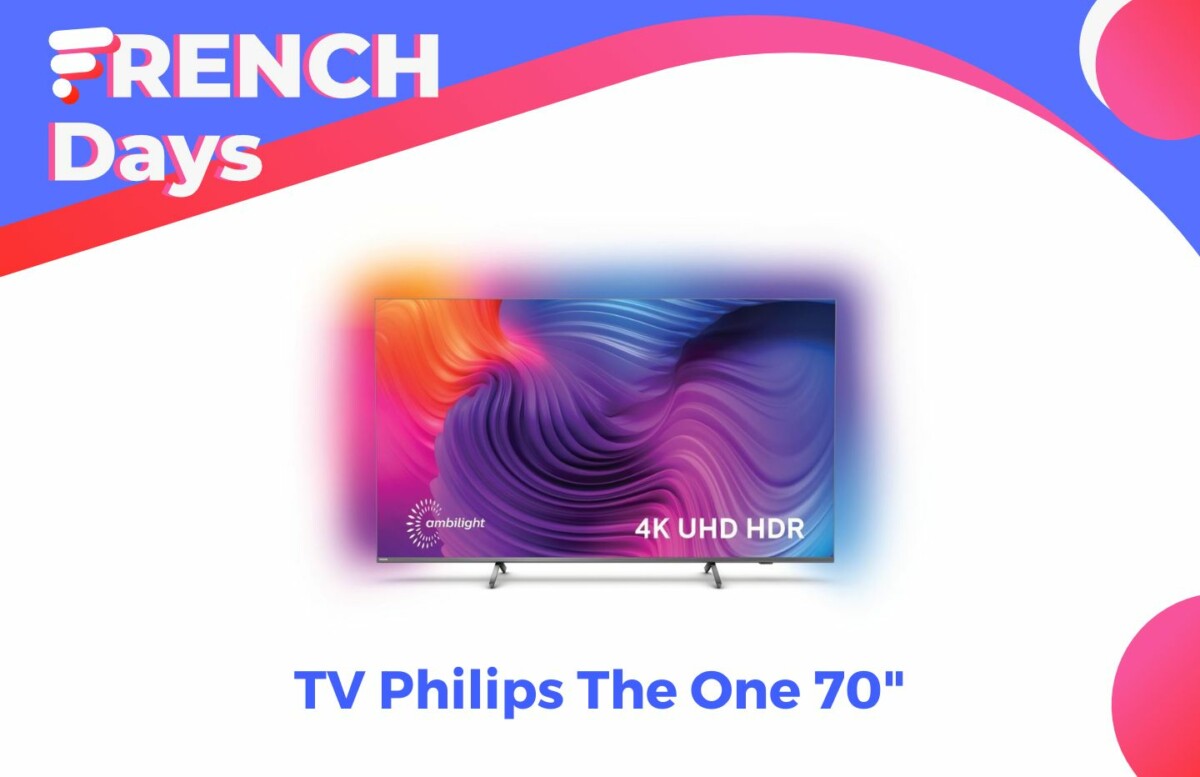 Initially at 1,199 euros, the TV Philips The One 70PUS8546 benefits from a reduction of 400 euros on the Fnac website. Now the TV is displayed at a price of 799 euros, or almost 34% immediate discount.
Xiaomi Mi Smart Projector 2 Pro
Xiaomi lifted the veil last year on its new video projector, the Mi Smart Projector Pro 2. at 120 inches, 1,300 lumens, compatibility with HDR10, DTS-HD or Dolby Audio, and, above all, Android TV. This reference obviously does not escape the tornado of Black Friday reductions and benefits from a great promotion of 200 euros.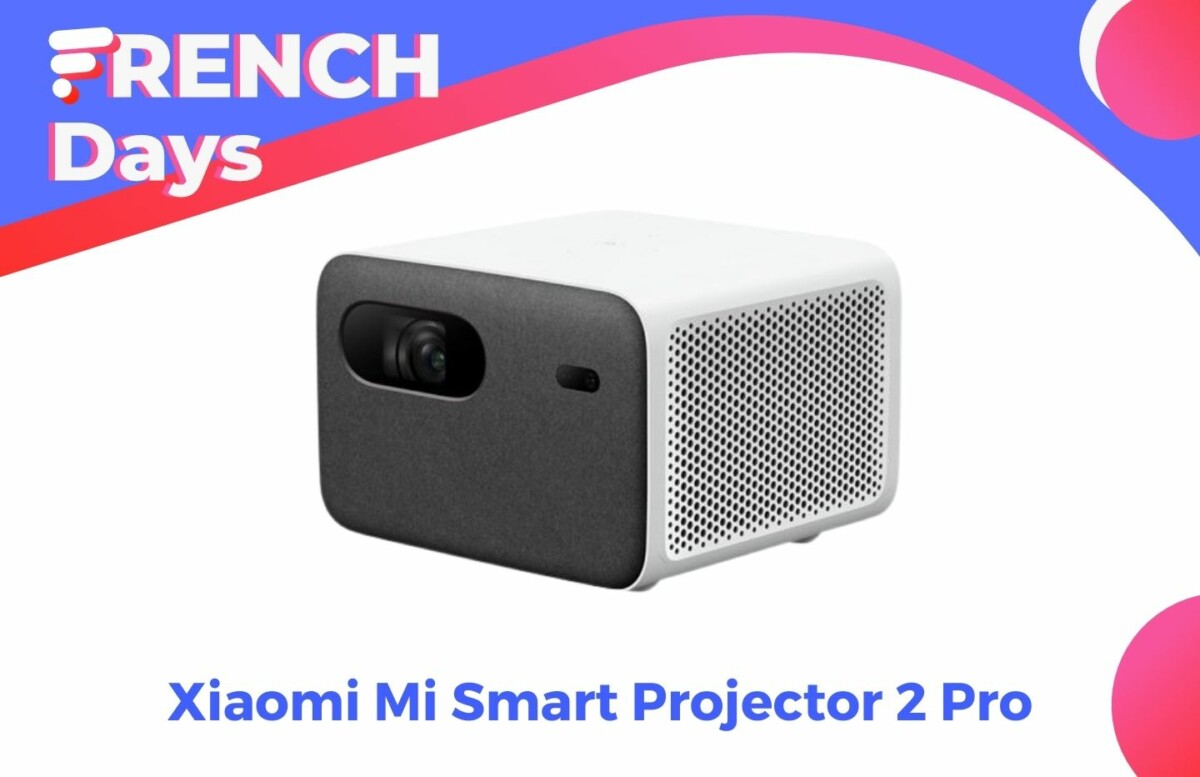 Initially displayed at 999 euros, the Xiaomi Mi Smart Projector 2 Pro is now available at 799 euros at Darty and Fnac.
Xiaomi 12 Pro
Arrived very recently and having already proven its great technical capabilities, the Xiaomi 12 Pro is logically placed in the race for the best high-end flagship of this year. If its price was still a little high for its suitors, it is possible to take advantage of the French Days to recover it well below 1000 euros. If you had decided to offer it to yourself, it is undoubtedly the right moment.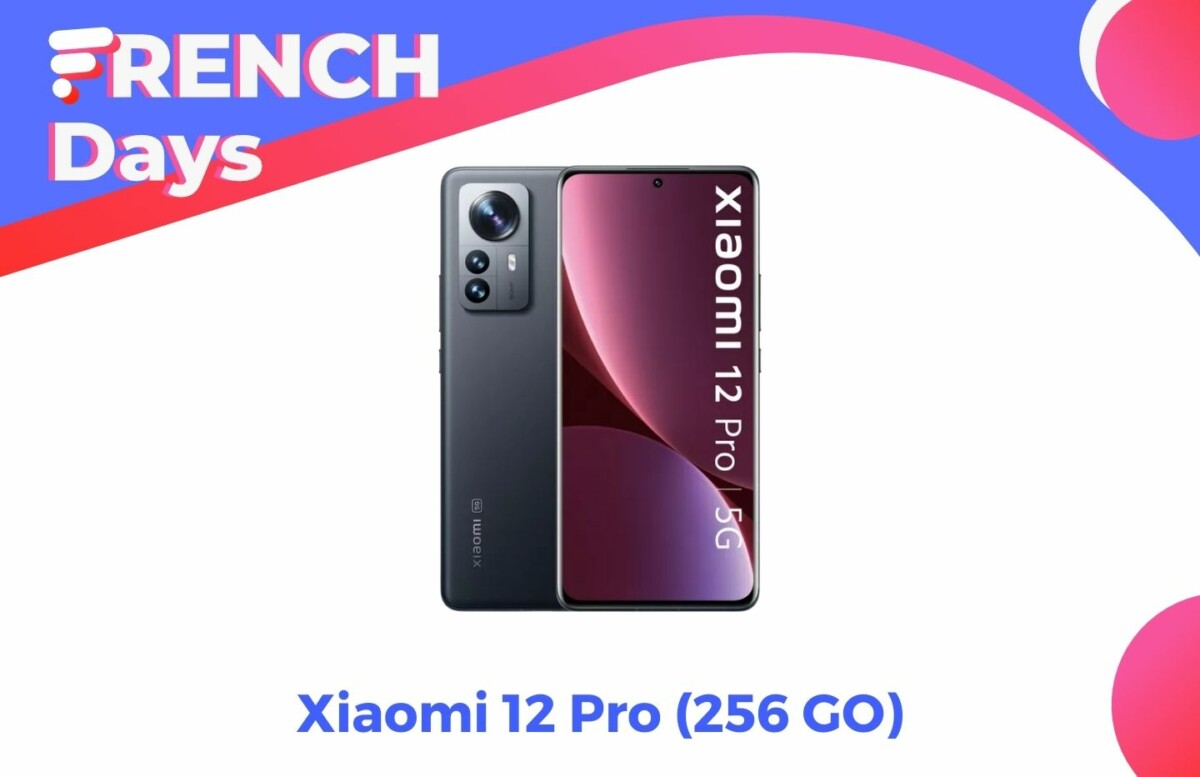 Instead of 1,099 euros, the Xiaomi 12 Pro with 256 GB of storage is now available on sale at 949 euros at Darty via in-store withdrawal.
To not miss anything of the French Days 2022
The French Days officially started on Wednesday May 4, 2022 in France and will end next Monday. As of now, several merchants have already drawn their best offers. Here are the promotions that are worth your money.
To make sure you don't miss out on any great deals from this event, here are a few reflexes to adopt right now so you don't miss any of the offers we recommend:
Follow us on our twitter account @FrandroidPromos only dedicated to good deals (remember to activate the bell to receive notifications in real time)
Download our Frandroid application (available on iOS and Android) to activate notifications from the "Bons Plans" category and thus receive new articles related to the French Days in real time
Subscribe to our Good Deals newsletter to be sure to receive the offers in preview (no more than one email per day, unsubscribe in 1 click, no distribution to third parties):
---
To follow us, we invite you to download our Android and iOS application. You can read our articles, files, and watch our latest YouTube videos.