⏰ 4 hours ago
Julian Russo

1
After almost 2 years of absence, the famous Battle Royale Fortnite is officially back on iPhone and iPad. Unfortunately, this good news is not accompanied by an agreement between Epic Games and Apple who are still cold, but a partnership with Microsoft who has agreed to open the doors of its Xbox Cloud Gaming!
Ready to make a TOP 1?


The removal of Fortnite from the App Store has disappointed a lot of Apple customers who used their iPhone or iPad to start an online game during a free moment during the day. Unsurprisingly, the conflict between Apple and Epic Games first impacted Fortnite players who were deprived for 1 year and a half of Fortnite on iOS and iPadOS!
Today, this unavailability ends thanks to Microsoft and its Xbox Cloud Gaming, the video game streaming service offers exclusive access to Fortnite freeall you need is a Microsoft account to launch the game.
For now, Fortnite is in beta opened on the Xbox Cloud Gaming, which means there may be bugs, crashes and slowdowns during your games, but the developers at Epic Games are actively working on to optimise user experience.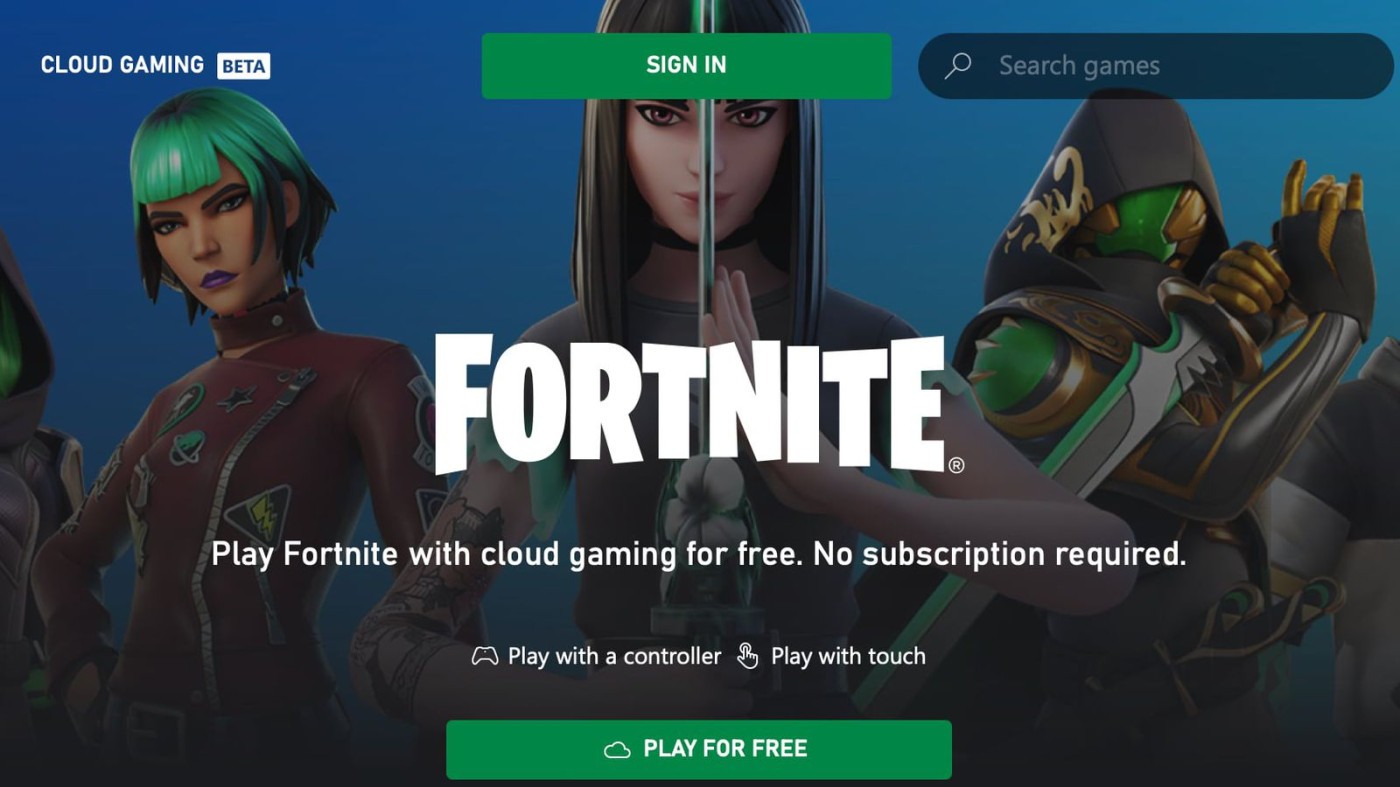 Fortnite therefore returns to iPhone and iPad in 26 countries (including France) after a long absence and a huge financial loss for Epic Games.
To get to Xbox Cloud Gaming, just go to xbox.com/play and sign in with your Microsoft account (an Xbox profile will be required). Obviously, Fortnite is accessible at no cost, but not the rest of the catalog which requires a Game Pass Ultimate subscription with a monthly payment.
On iOS and Android, the Xbox Cloud Gaming offers a rather special experience, since it is not an application to be downloaded from the App Store, everything goes through the Safari browser from your Apple device. Indeed, Microsoft had no choice but to create a web-app to offer its service to Apple customers, the Cupertino company categorically refuses cloud gaming on the App Store.
You can play Fortnite via the touch screen or simply by connecting a Bluetooth controller to your iPhone or iPad. As when it was available on the App Store, Epic Games has made sure to keep the controller experiencean extremely important detail for players coming from the PlayStation and Xbox universe.
Thanks to this new and unexpected partnership, Fortnite can once again approach iOS and iPadOS users, but without visibility that the App Store brings. The advantage is that Epic Games will no longer have to submit to the rules of the App Store as well as the 30% commission which was the origin of the conflict with Apple.
However, we imagine that Microsoft negotiated a small commission on transactions made on Fortnite via the Xbox Cloud Gaming, it is unlikely that this will be higher than that of Apple.

Download free game Xbox