Mini PCs have undergone numerous upgrades since their inception in the early 2000s. Mini PCs, which began as desktops for commercial and industrial applications, have successfully entered the mainstream, particularly in the last 4-5 years. Whether for gaming or general computing, these PCs now have enough features to deliver dependable performance.
Mini PCs are now outfitted with cutting-edge processors, fast RAM, and solid-state drives, allowing them to handle even the most demanding applications.
Among some of the leading Mini PCs available in the market, there comes the GEEKOM Mini IT11 i7 32+1TB. Basically, it's an all-in-one package for PC enthusiasts with a limited budget but bigger aspirations.
With support for 4 screens and up to 8K Resolution, WiFi 6 and Bluetooth 5.2, Windows 11 Pro, Intel i7 processor, this mini PC is sure to make headlines in the PC market.
So, without further ado, let's review this mini PC and determine if it's worth buying or not:
Introducing GEEKOM Mini IT11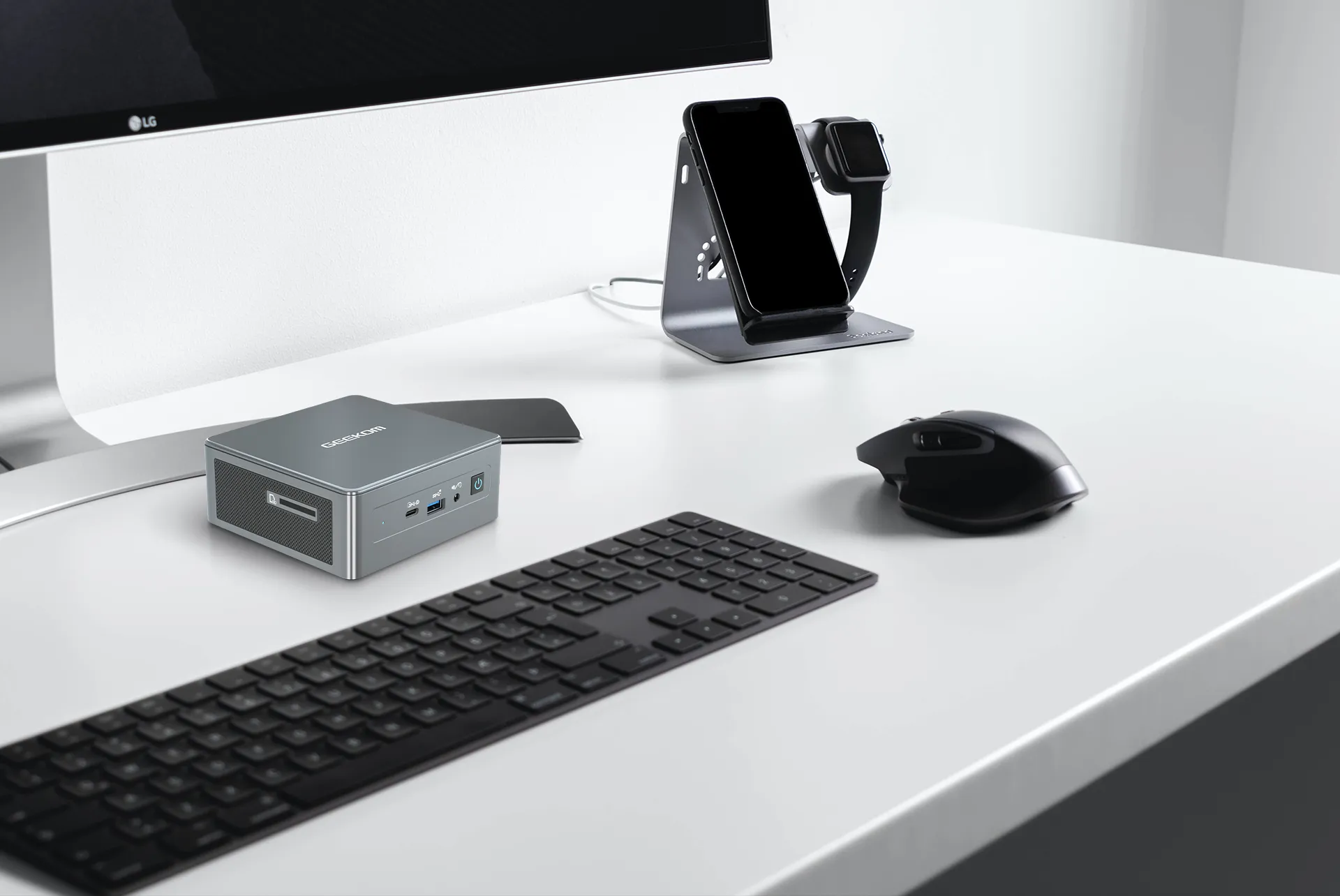 Tired of looking for a mini PC that can be used for home office, entertainment, online education or business meetings? No worries as GEEKOM Mini IT11 Mini PC is the perfect fit for all your needs and guess what it does take care of your budget too.
Needless to say, it is equipped with all the advanced technologies and features you generally get from other stupendous mini PCs from GEEKOM. But there are several things like connectivity options, processor, operating system, GPU and memory that make it a superstar among all.
GEEKOM Mini IT11 Features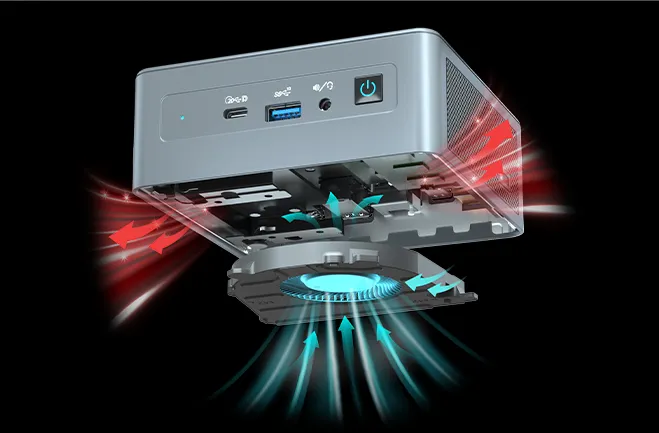 Processing power that has never been seen before
The Mini IT11 Mini PC is a small but powerful device that packs a lot of features into a small package. It is powered by an 11th generation Intel Core i7-11390H processor with 4 cores and 8 threads and a 12M cache. With a maximum clock speed of 5.0 GHz, this processor provides plenty of processing power for demanding tasks in the Mini IT11.
Unrivaled graphic performance
The Mini IT11 features an Intel Iris Xe GPU for graphics performance. While it is not a dedicated graphics card, the Iris Xe delivers adequate graphics performance for most tasks, including light gaming.
Microsoft Windows 11 Professional
The Mini IT11 is powered by the Windows 11 Pro operating system, which offers a modern and streamlined user interface. It also includes 32GB of dual-channel DDR4 SODIMM memory that can be expanded up to 64GB if necessary. This enables the Mini IT11 to easily handle large workloads.
Outstanding Storage and Memory
The Mini IT11 Mini PC comes with 32GB of dual-channel DDR4 SODIMM memory that can be expanded up to 64GB and a 1TB SSD storage that can be expanded up to 2TB. It also has a 2.5″ SATA HDD (7mm) that can be expanded up to 2TB.
This memory and storage configuration provides plenty of space for storing large files, running multiple applications concurrently, and performing intensive computing tasks.
Connectivity at the Next Level
The Mini IT11 Mini PC also has a variety of connectivity options, making it versatile and simple to use. It is compatible with Intel Wi-Fi 6 and Bluetooth v5.2, ensuring fast and dependable wireless connectivity. It has one HDMI 2.0 port, one Mini DisplayPort port, three USB 3.2 Gen 2 ports, two USB4 ports, one SD card reader, one 3.5 mm headphone jack, and one RJ45 Gigabit Ethernet port.
These ports allow users to connect a variety of devices to the Mini IT11 Mini PC, including monitors, keyboards, mice, and external hard drives. 
GEEKOM Mini IT11 Special Offer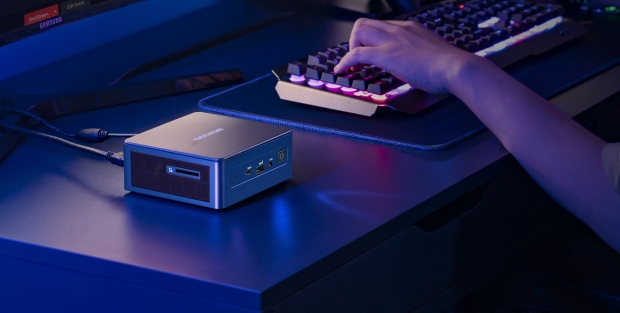 Because the GEEKOM Mini IT11 is becoming increasingly popular and you may want to have it in your bag soon, this is an excellent opportunity to get it at a special unbelievable discount. Yeah! GEEKOM Mini IT11 Mini PC is available at a Direct Price Reduction sale for $599.99, compared to the original price of $779.99.
Isn't it amazing that you're getting $180 off?
But make sure you don't miss out on this opportunity because the special offer begins on 03/13/2023 00:00 AM GMT -7 and ends on 03/19/2023 23:45 PM GMT-7.
Enroll in the promotion and take home the most dynamic, feature-rich GEEKOM Mini IT11 Mini PC – an absolute no-brainer.
Pros
Ideal for business meetings, online education, home office, and entertainment.

Features the new Core i7-11390H processor.

Larger Capacity & Storage Expansion Support.

4-Screen support and up to 8K resolution.
Cons
GEEKOM Mini IT11 Technical Specifications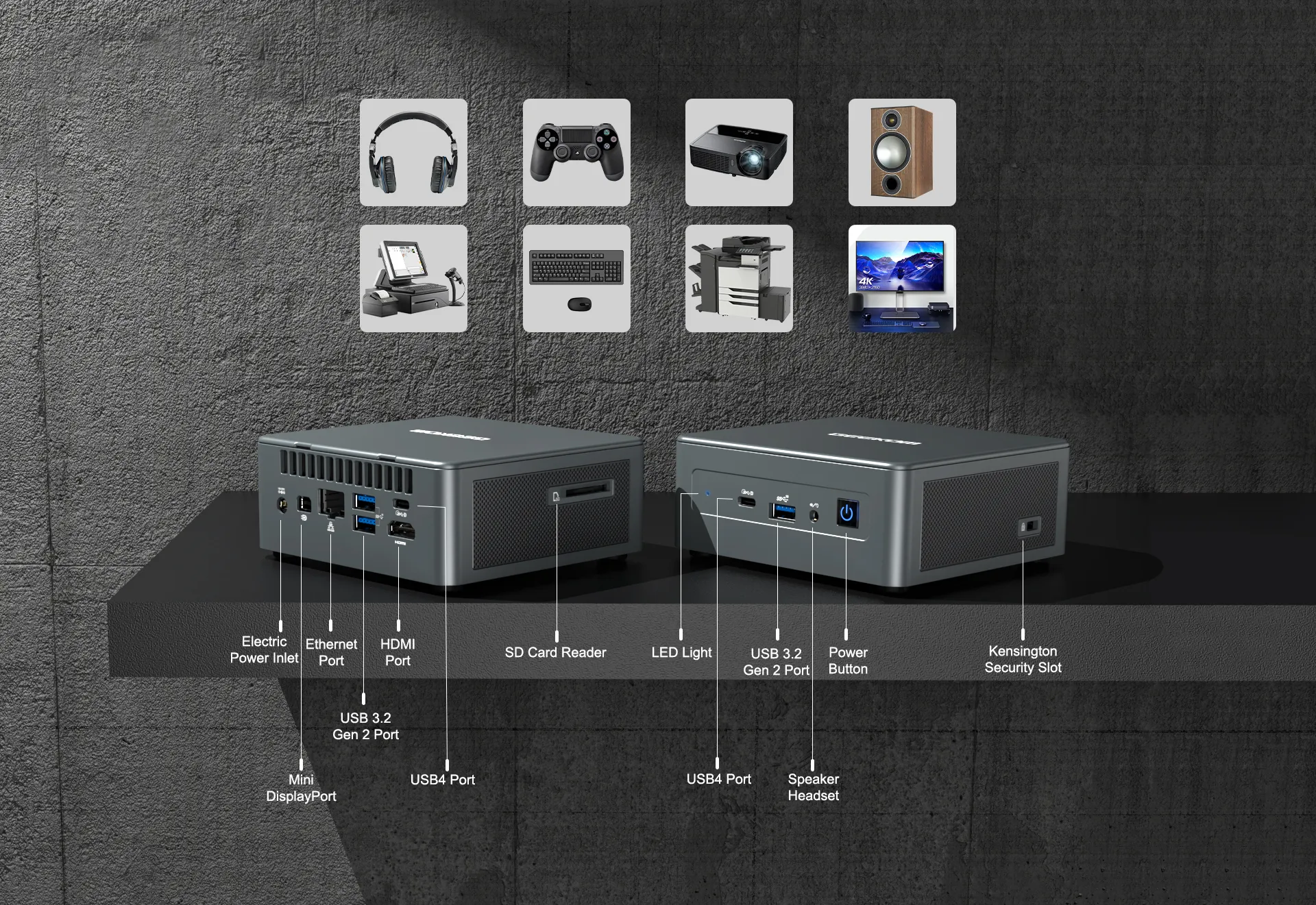 Processor

: 11th Gen Intel Core i7-11390H (4 Cores, 8 Threads, 12M Cache, up to 5.0 GHz)

GPU

: Intel Iris Xe

Operating System

: Windows 11 Pro

Memory

: Dual-channel DDR4 SODIMM,32GB; expandable up to 64GB

Storage

: 1 x SSD (2280 M.2 SATA/PCIe) 1TB(expandable up to 2TB); 1 x 2.5″ SATA HDD (7mm), expandable up to 2TB

Wireless Connectivity

: Intel Wi-Fi 6 & Bluetooth v5.2

Item Dimensions

: 4.6 x 4.4 x 1.8 inches

Item Weight

: 564.9 g/1.24 lbs

Interface

: 1 x HDMI 2.0 port, 1 x Mini DisplayPort,3 x USB 3.2 Gen 2 ports, 2 x USB4 ports, 1 x SD card reader, 1 x 3.5 mm headphone jack, 1 x RJ45 Gigabit Ethernet port

Package

: 1 x Mini IT11 Mini PC, 1 x HDMI Cable, 1 x VESA Mount, 1 x Power Adapter, 1 x User Guide, 1 x Thank You Card 
Final Verdict
Overall, anyone searching for a high-performance pc that is compact, slim, and flexible should strongly consider the Mini IT11 Mini PC.
It can easily handle even the most difficult computing tasks thanks to its strong processor, lots of memory and storage options, and variety of connectivity options.