Google Maps
will allow you to share your location as happens with
WhatsApp
, but without the need for an intermediary in front, something that can be quite striking.
The company offers the tool to share the location so that you can send it to a contact that you have registered in your email through their account or their telephone number.
The platform created this way of sharing with the intention that its own users choose it over Whatsapp, something that looks complicated but they want to try.
Google maps and its way of sharing location
Google maps enabled the way to share the location through its extensive database that they have for registered maps, hence activating this option is extremely easy.
The user must open the application, then touch the profile photo and there click on share location, at that moment you can choose how long and to whom you can send it.
The company will allow you to share your location for 1 hour, 2 hours or indefinitely, if you choose this last option you must deactivate the tool manually, otherwise it will remain active until you have an internet connection through a signal or cellular data.
The platform will ask the user who sends your location if they want to accept it, something that is different from WhatsApp and allows more confidentiality for both users.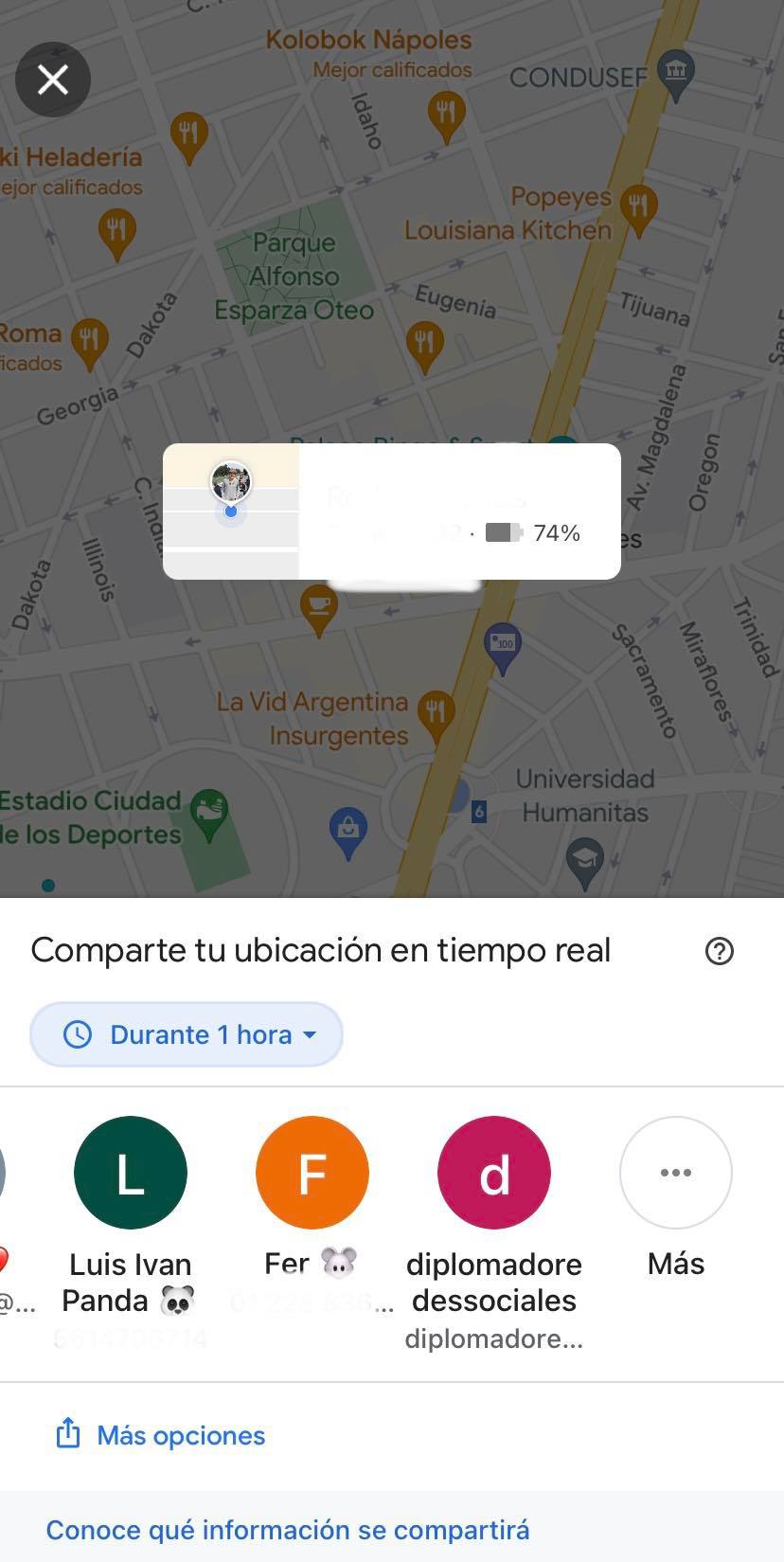 Google Maps increases its tools and improves its operation so that more users use it, even though it is one of the Mountain View giant's favorite applications.
Google has invested and will continue to invest money in its programs and applications as it seeks to position its electronic products to increase sales.
The company launched its new pixel smartphones that have had good sales, but continue to seek to fight against giants such as Apple or Samsung in this market.