Google
Pixel 7 leaked its information thanks to a test carried out by Geekbench on its pro model and the first details of the new version of the Tensor G2 processor began to circulate.
The company surprised everyone when it announced that its own chip developed by its studios would arrive for its Pixel 6 smartphone, something similar to what Apple is doing now.
The device emerged as an interesting alternative and with the guarantee caused by the Google brand, so this version was expected to be more powerful and better equipped than the previous one.
Google Pixel 7 will have a processor similar to the previous one
Google developed its new Tensor G2 with the firm intention of making it more powerful, but the first tests indicate that it will not be a great technological revolution.
The company will use the same ARM cores, with two high-performance Cortex-X1s, two Cortex-A76s and four Cortex-A55s for efficiency, but it's not a big change from its first version.
Google Pixel 7 used the same chip design and for this reason it is not the biggest change, although it does have 10% better performance than the previous model in CPU and the GPU has 20% better performance.
The device received a score of 1069 on Geekbench in one core, so it will fulfill the tasks requested by each user and present an improvement in video games.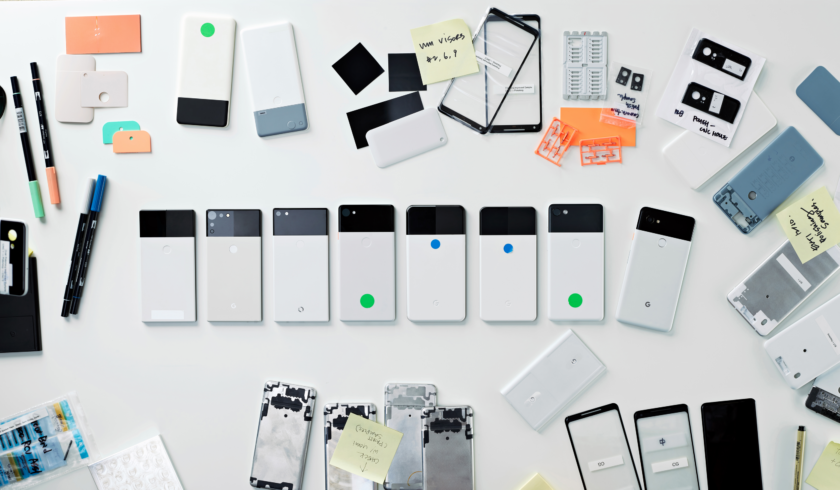 Design table of the Google Pixel 2 made between Google and HTC engineers.
Google will not compete directly with the best section of the processor market, since the Snapdragon 8+ Gen 1 exceeds 4,000 points in multicore while the iPhone 14 Pro Max has 4,600 points, far from the 3,149 achieved by the Pixel 7.