Google spoils its users with the Pixel Feature Drop. Understand by this, the update that brings a ton of new things for users of Pixel smartphones and Pixel Watch. We go through the changes.
Every month Pixels usually get an update which includes the security update. However, this time is special. This update is a Pixel Feature Drop, and not only that, with many new features. The update even includes a few new features for the recently launched Pixel Watch.
What's new in Pixel 7 and 7 Pro
After announcing some new features for Android, which everyone benefits from, Google is therefore spoiling its Pixel users.
the Pixel Feature Drop of December comes with VPN by Google One at no extra cost for Pixel 7 and Pixel 7 Pro owners. This VPN is " designed to ensure that your network traffic cannot be tied to your identity ", including by Google. This service was already available for free to Google One members on Platinum subscriptions (2TB and above), but it's now also available to Pixel 7 and Pixel 7 Pro owners. Note that this VPN still works through the Google One app.
Next, security and privacy settings have been unified in Android settings. This new section contains action cards that inform you of any security risks and give you simple steps to improve things.
Then Google rolled out Clear Calling on the Pixel 7 and 7 Pro whose goal is to improve the voice of the person you have on the phone and reduce their background noise so you can hear them more clearly (even if they're in a noisy place).
If you record a conversation with the microphone application, the Pixel Recorder now identifies and labels each speaker and has line breaks when the speaker changes. So when you record an interview or a meeting, each person is tagged individually.
It's all done by machine learning, AI of sorts, while you're recording, and if something goes wrong you can relabel the texts in post-production.
New for Pixel 6 and 6 Pro too
The Pixel 6 and 6 Pro get cough and snore detection, which you can access through the mode Bedtime.
There are also new Pixel wallpapers (from the artist Morgan HarperNichols) and new tiles for the Pixel Watch, including a Sunrise/Sunset tile from the Weather app, while the app contacts Now lets you pin up to five contacts from your favorites so you can call them and see their details with just one click.
The novelties of the Pixel Watch
The Pixel Watch benefits from the function Fitbit Sleep Profile, as long as you have activated (and will keep) your Fitbit Premium subscription. It's free for six months for new Pixel Watch buyers, but after that you'll have to shell out around ten euros a month.
For sleep tracking, you will now be able to get a high definition picture of your sleep quality at a glance, taking into account aspects such as duration, consistency, disturbances. Google will also show you an animal that best matches your sleeping style. The results will adjust monthly based on your personal measurements. On the other hand, for this to work, you need to wear your Pixel Watch to bed for at least 14 days a month, in order to see the results on the first day of the following month. Suffice to say that you will have to charge your watch often.
6 /10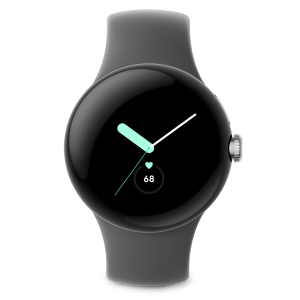 Google is also talking about spatial audio, this will arrive in January for the Pixel 6, 6 Pro, 7 and 7 Pro associated with the Pixel Buds Pro, but also with wired headphones.
As usual with Google software updates, it may take days or even weeks for the December update to roll out to all supported devices, so don't worry if you don't have it. Again.
Other new features are announced, including the Gboard application which gets Grammar Check in French. This is the spell checker, which analyzes sentences in real time for grammatical errors.
Finally, Live Translate can translate texts in your messaging apps into Arabic, Persian, Swedish, Vietnamese, and Danish (on Pixel 6 and later). A few new features are also coming to Pixel 4a (and newer), including voicemail transcription.
---
To follow us, we invite you to download our Android and iOS application. You can read our articles, files, and watch our latest YouTube videos.