Google announced the arrival of "Bard" to compete with ChatGPT in the area of ​​large-scale language models (LLM). It is launched now for "trusted external testers" and will be available to the general public in the "coming weeks".
As ChatGPT continues to attract more and more Internet users every day, it became urgent for other companies specialized in artificial intelligence to launch their own conversational model solution. After several months of waitingGoogle has finally introduced its own AI: Bard.
Google has described Bard as a "conversational AI service" that combines the depth of the world's information with the power, intelligence and creativity of its big language models to help provide answers to inquiries. Unlike ChatGPT, Bard uses online information to give quality new answers.
Read also – Microsoft launches Teams Premium with features powered by ChatGPT
Google wants the skin of ChatGPT
" Bard can be an outlet for creativity, and a launchpad for curiosity, helping you explain new discoveries from NASA's James Webb Space Telescope to a 9-year-old, or learn about the best attackers in the world. football right now, then get drills to strengthen your skills says CEO Sundar Pichai in a blog post.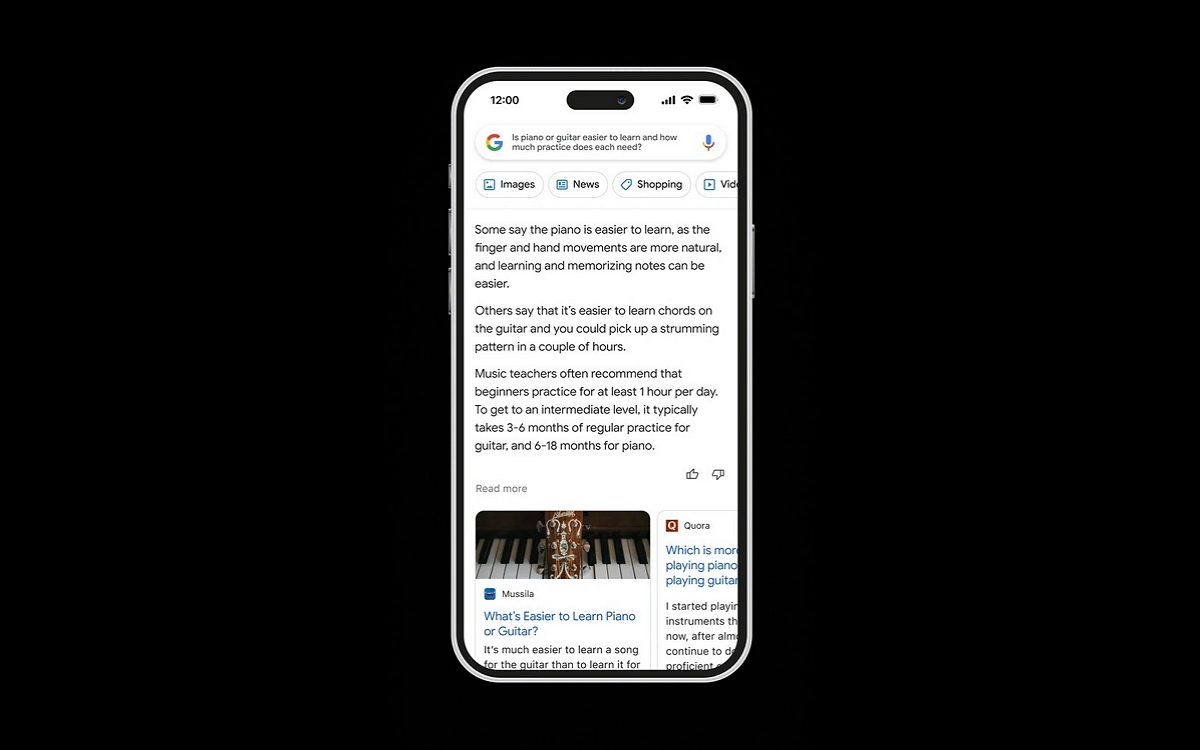 Thanks to Bard, Google intends to make its search engine much smarter in the long term, " people turn to Google for deeper information and understanding ". The company therefore wants its search engine to provide faster answers to more complex, potentially multi-part questions. The search engine interface may change slightly as a result, to provide users with more in-depth answers to their questions in an easier way.
Google is currently using 'trust testers' to put Bard through its paces before making it more widely available to the public within a few weeks. The first versions will use a "light model of LaMDA", which does not require a lot of computing power, which will allow it to evolve quickly. It is likely that Google will expand further on the subject at a conference dedicated to artificial intelligence, to be held in Paris tomorrow.