Apple has a busy schedule for home speakers, according to journalist Mark Gurman. According to our American colleague, the Cupertino company is preparing a new high-end HomePod, an updated HomePod mini and two other home devices that could see the light of day in late 2023 or early 2024. In any case, this is what he says in his latest Power On newsletter.
HomePod 2
Gurman says Apple has "at least four new smart home devices in its labs, but not all of them will see the light of day." First venuewe would find the new HomePod 2.
As previously reported by Gurman, this new HomePod, which is codenamed B620, will leverage the same S8 chip from the upcoming Apple Watch Series 8, and will be closer "in size and audio performance" to the original HomePod rather than of the mini version.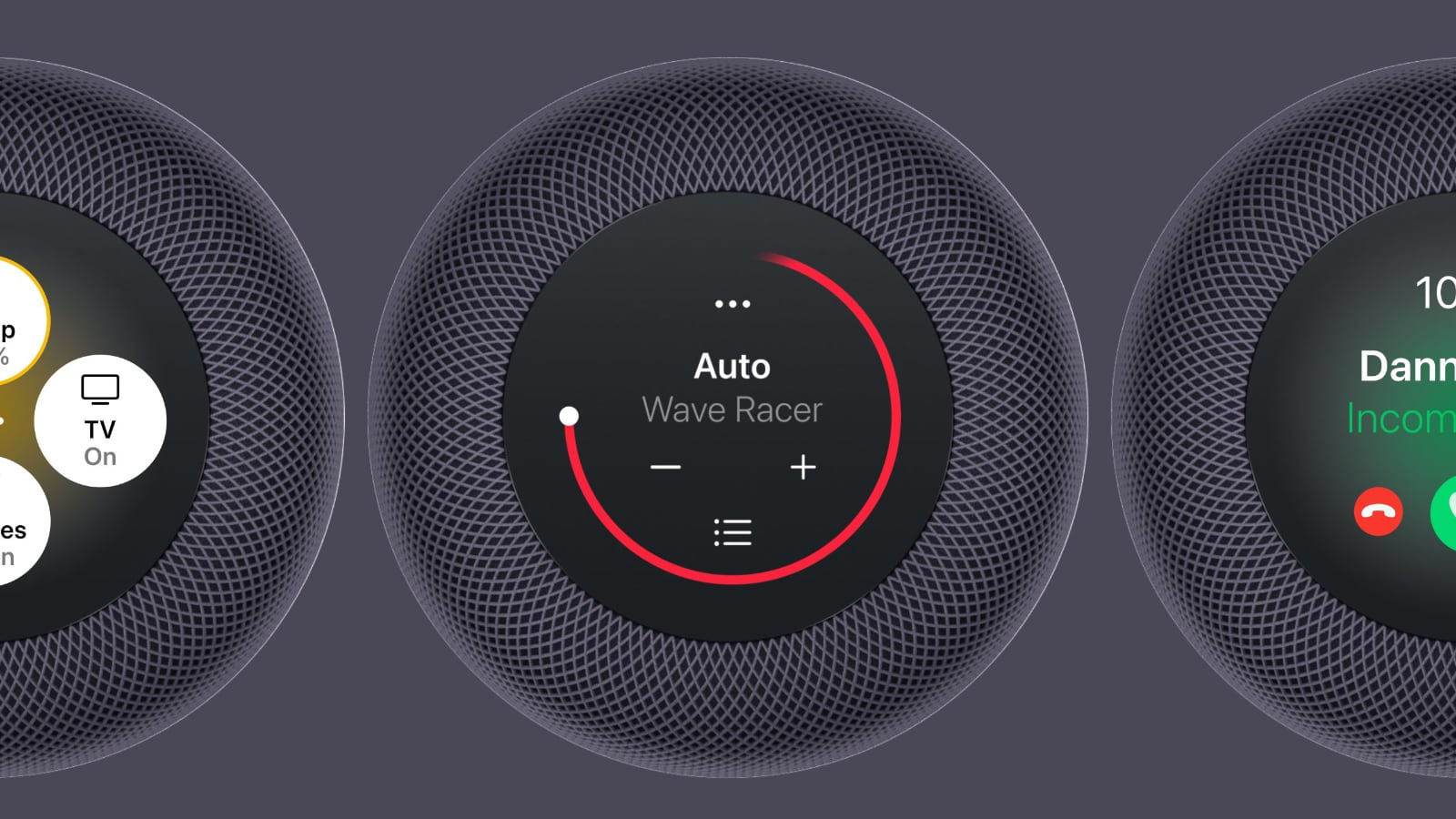 HomePod 2 design © Parker Ortolani
HomePod mini 2
What's new this time is that Gurman reports that Apple is also working on an updated HomePod mini. Although it's unclear exactly what could change, perhaps the company could plan to update all of its devices with Bluetooth 5.2 support, since an important audio codec has just been released, allowing in particular a better sound quality (close to "lossless"). The HomePod mini 2 would be the most anticipated, in particular because of its price contained at 99 euros.
HomePodTV
In his email, the Bloomberg reporter also explores two home devices that could see the light of day:
A kitchen appliance that combines an iPad and a speaker;

A living room device that combines an Apple TV, a camera and a HomePod.
These last two would arrive in a second time, at the end of 2024 or the beginning of 2024. The idea would be to compete with Amazon's products, such as the Amazon Echo Show.
Besides, all of these future releases could help Apple connect users' homes as the company has pushed the HomePod mini and Apple TV to become people's home hubs.
Which of the four HomePods would you be willing to buy?