Lebara Mobile is extending Black Friday with its limited series of mobile plans, with, among other things, a 100 GB offer for only 9.99 euros per month.
Lebara Mobile has been decidedly very aggressive on its rates for a few months. The operator is once again hitting the mark with a non-binding mobile plan that cannot leave anyone indifferent. This time, it is a question of a large envelope of 100 GB for a price not exceeding 10 euros per month, a price which does not change over time, while being flexible over time.

What does the package at Lebara offer?
100 GB at a low price on the Orange network
Unlimited calls, SMS and MMS
Without engagement
Flexible every month
Until December 5, 2022, Lebara's 100 GB plan is available at 9.99 euros per month and the price does not change even after the first year. This makes it the most advantageous 100 GB mobile plan at the moment. It is also a flexible package every month, you are free to change according to your consumption.
A giant package on the GB, but not on the price
If you have a substantial daily need for your mobile for any type of use, then this package is obviously made for you. With 100 GB of 4G data accessible everywhere in mainland France, this gives you the right to maximum possibilities with your mobile, such as watching streaming video content, playing online or simply browsing the internet and social networks.
Regarding data abroad, this package has a good amount of data from Europe and the overseas departments, namely 12 GB. These envelopes are offered at the same time as that of the basic package.
With the Orange network at the wand
Lebara provides its customers with a quality mobile line thanks to Orange's national network, which is still today the best network for Data. The operator's packages include unlimited calls, SMS and MMS from mainland France, as well as from Europe and the overseas departments to a French number. The only limit is a maximum of 3 hours per call, within the limit of 129 recipients per month, including 99 from the EU and DOM.
Similar packages of the moment
How do I keep my number?
You can of course keep your current mobile number by changing the plan. First of all, it is necessary to add 10 euros to the total of your order to obtain the new triple-cut SIM. The change of operator is then made without interruption if you keep your number. It's free and just provide the RIO code of your line when registering. If you don't know how to proceed, consult our tutorial to request your RIO.

Our comparator of the best 4G packages
In order to discover the best mobile offers of the moment, we invite you now to use our non-binding 4G plan comparator !
B&You Mobile Plan – 100 GB
Unlimited calls
100 GB in France
20 GB in Europe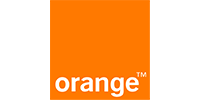 Orange 4G Mobile Plan – 80 GB
Unlimited calls
80 GB in France
80 GB in Europe
Prixtel 4G Package – Oxygen 50 – 130 GB
Unlimited calls
50 GB – 130 GB in France
20 GB in Europe
All mobile plans
---
To follow us, we invite you to download our Android and iOS application. You can read our articles, files, and watch our latest YouTube videos.