Heat up the credit cards! Apple has just launched pre-orders for the iPhone 15 and iPhone 15 Pro. Those who are quick enough will receive their new toy on September 22…
It has become an annual ritual for Apple, which traditionally launches pre-orders for its new iPhones on the Friday of the week of its keynote. Might as well strike while the iron is hot! Users who are sure and certain that they want to treat themselves to a new model without waiting for press tests can now relieve yourself of a nice sum and thus have the assurance of receiving it on September 22… if stocks are there.
Relieve the wallet
We can only invite you to place an order as quickly as possible to receive the iPhone 15 or 15 Pro of your dreams at the end of next week. Every year there are disappointments linked to delays on certain configurations that are more popular than others (this is often the case for the iPhone 15 Pro Max).
iPhone 15 at the best price
Base price: €969
As a reminder, the iPhone 15 is priced at €969 (128 GB), €1,099 (256 GB) and €1,349 (512 GB). The iPhone 15 Plus starts at €1,119 (128 GB), then €1,249 (256 GB) and €1,499 (512 GB). All these models come in very, very pastel shades of blue, pink, yellow, green and black.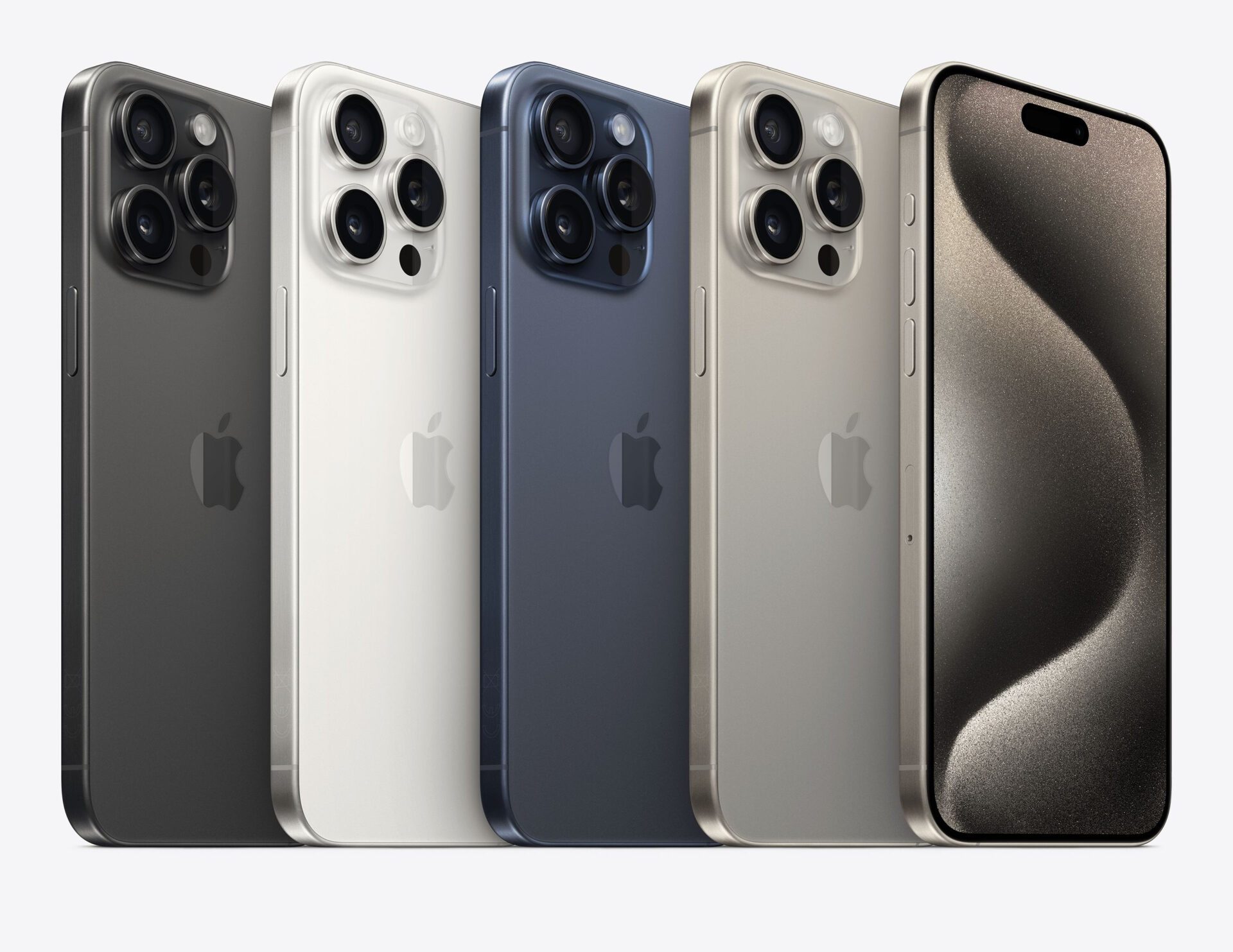 As for the iPhone 15 Pro, the bill gets tougher with a price tag that starts at €1,229 (128 GB), then €1,359 (256 GB), €1,609 (512 GB) and €1,859 (1 TB). The iPhone 15 Pro Max will save you €1,479 (256 GB), €1,729 (512 GB) and €1,979 (1 TB). They are offered in brushed natural titanium, blue titanium, white titanium and black titanium. It's expensive ? Unsurprisingly at Apple, it is but the manufacturer has put a little water in its wine compared to last year…
Read The biggest news from Apple this year? Lower prices!
With the clearer distinction between the two families of iPhone 15, it is easier to make your choice – obviously depending on your budget. The iPhone 15 and 15 Plus take a lot from last year's iPhone 14 Pro, with an A16 chip, the Dynamic Island which replaces the notch, and a 48 MP photo sensor. The iPhone 15 Pro and Pro Max are entitled to titanium, an A17 chip, as well as a x5 periscopic telephoto lens on the largest model. And of course, everyone finally includes a USB-C port!