Huawei
confirmed the release of its new smartwatch called Watch D and will be available in Mexico from its launch with some new features such as blood pressure measurement.
The company assured that its new device will arrive in black and will have a starting price of 9,999 pesos, managing to reserve it for pre-sale from September 26 in the online store and you will have benefits.
The device will come with a Nova 8i as a gift and a discount coupon worth 200 pesos at the time of purchase, although this promotion will be available until October 5.
Huawei brings the first watch that monitors blood pressure
Huawei managed to develop the first smartwatch that monitors blood pressure and ECG from the wrist, so that each user can be attentive to their health.
The company mentioned in its statement and reminded that this is not a medical device and only works as a reference, so if there is a major problem, it is better to go to a specialist.
The device weighs only 40.9 grams and has different training modes and health monitoring functions, although its strong point is the mini pump to measure blood pressure accurately and at any time.
Huawei made wrist-based blood pressure measurement much more accurate through the high-resolution sensor, feedback control circuit, and low-flow air intake, something no one else has successfully achieved so far.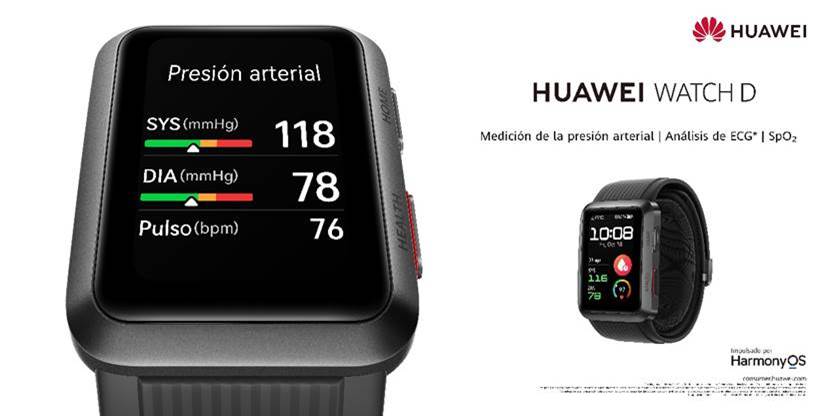 Photo: Huawei
Huawei brings to Mexico its new smartwatch with ECG monitoring
The company confirmed that on September 30 it will be available in its stores with different promotions, being a different and undoubtedly innovative watch with that blood pressure measurement to take care of our health.