This week-end, SamsungDisplay was at the International Meeting on Information Display (IMID) 2022. A show on innovations related to screens where the specialized Korean subsidiary – which notably supplies iPhone screens – revealed what awaits us in the field of mobile screens , foldable, sliding, games and automobiles. In the near future, the screen of our phones could become much more efficient.
Samsung Display at iMiD 2022
Among the many technologies presented by the CEO of SamsungDisplay, Dr. JS Choi, we found the new generation of screens capable of taking into account fingerprints at any location. Samsung has developed a high-performance organic photodiode that will soon make it possible to market a fingerprint sensor available on the entire screen. Instead of having a fingerprint sensor on a single area of ​​an Android smartphone like today, future devices will be able to have full-screen fingerprint displays that can perform multiple finger scans.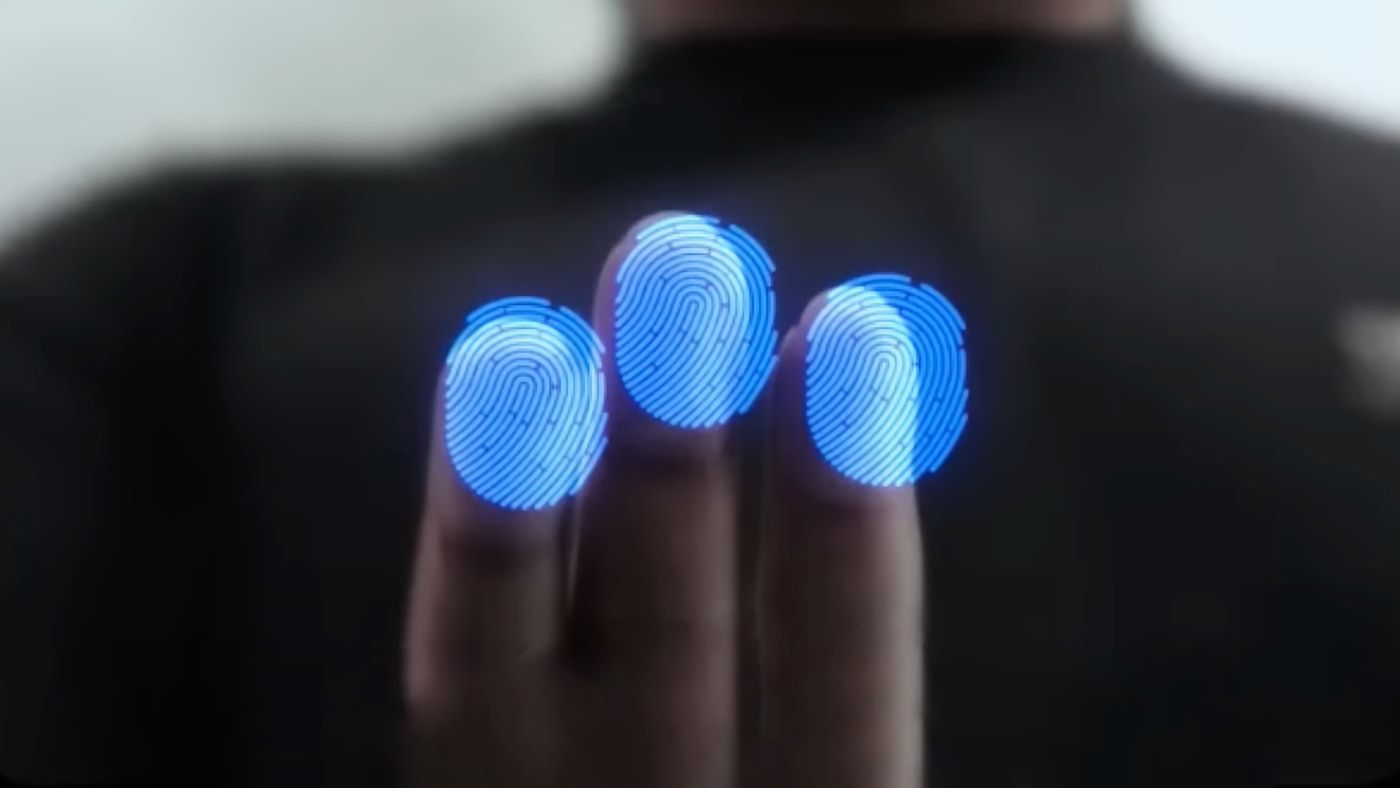 According to Dr. Choi, this means that the level of security will increase dramatically and lead to the development of various applications. Additionally, the all-in-one sensor will integrate a 5G antenna, biosensors, and more.
More specifically on the biosensors part, we can see that the presentation specifically mentioned sensors related to "blood pressure and blood sugar", two areas of health that Apple has been working on for some time now with its Apple Watch. The sensors integrated into the new generation Samsung OLED screens will be revolutionary and could therefore land on an iPhone 15 Pro or iPhone 16 Pro for example. Moreover, the Korean manufacturer is talking about an OLED 2.0 panel which will therefore be able to provide this kind of functionality, as well as a refresh rate of 240 Hz, which is double the ProMotion (120 Hz) of the iPhone 13 Pro and iPhone 14 Pro.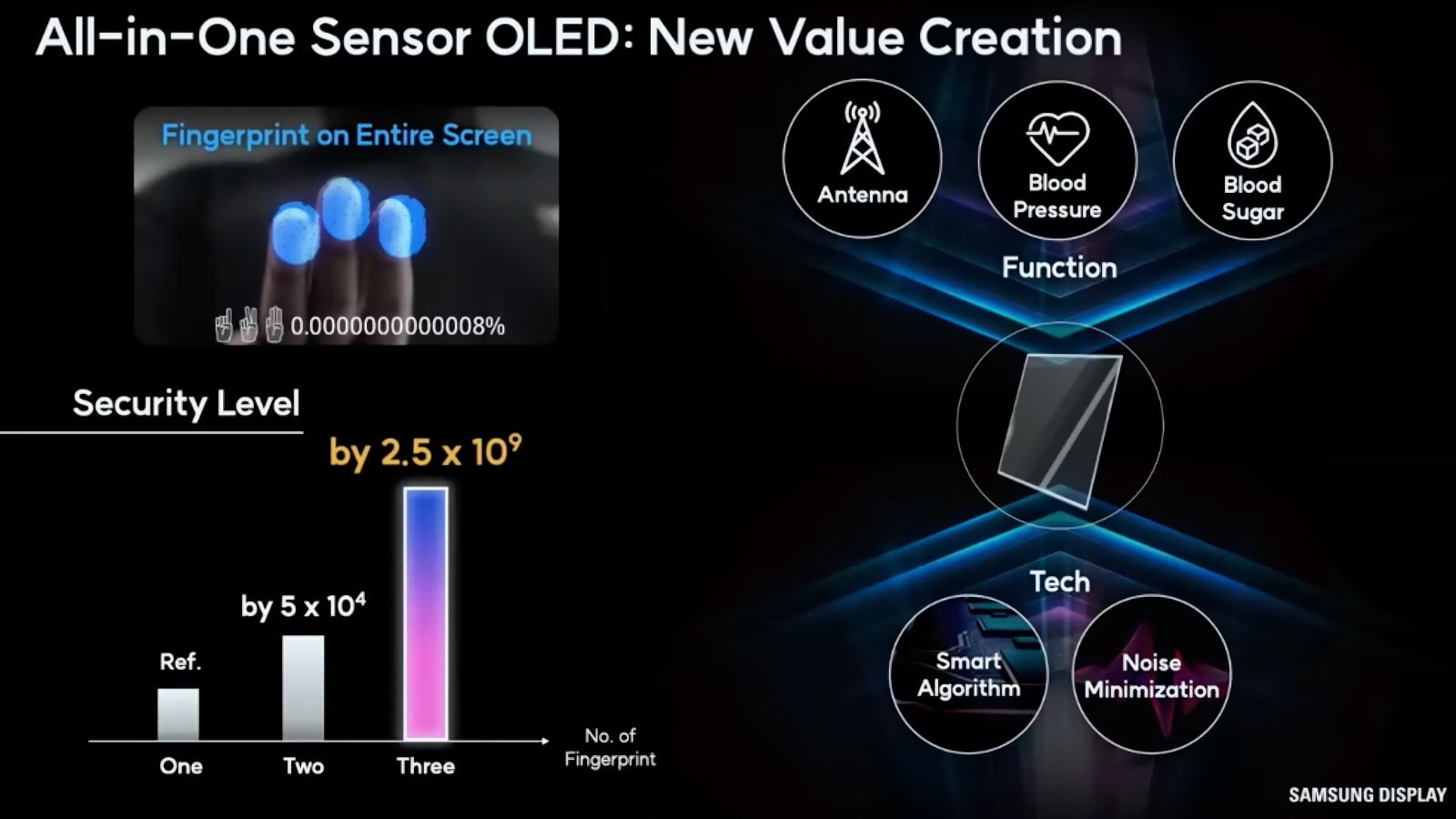 A patent filed by Samsung
Before introducing its all-screen fingerprint system, Samsung filed a patent for dual-display fingerprints for foldable devices. It was made public on November 24, 2022.
According to the patent, the fingerprint module will also include additional sensors such as an iris sensor, pressure sensor, and light sensor.
Unfortunately, some Samsung patents just focus on the mechanics/engineering of a technology and don't provide an explanation of how that novelty will be used. Common sense dictates that to open the user's home screen, the user must use two or three fingers to open it, which would significantly increase the level of security with a very, very low error rate.
The Korean patent filed by Samsung can be viewed on the WIPO Intellectual Property Portal under number WO2022244975 titled "Foldable Electronic Device including Plurality of Fingerprint Sensors".
Finally, below is a YouTube video of the presentation with the option to enable closed captions (CC) so you can follow along: