Since the iOS 16 update, Apple offers users to activate haptic feedback on the keyboard. In addition to the famous noise when you type, you can get small vibrations every time you interact with the keyboard of your iPhone. If this appeals to many users, Apple has just issued a warning concerning this novelty, it would be harmful for… the autonomy of your iPhone!
Activating haptic feedback on the keyboard is not a good idea
The iPhone has many energy-intensive components, such as the 5G modem from Qualcomm or the OLED screen which gets better with each new iPhone release.
As you will have understood, the battery of your iPhone is already very busy on a daily basis, it is better to avoid adding more with features that would make things worse!
In a recent support document published on its US site, Apple explains that the haptic function of the keyboard of iOS 16 affects the autonomy of your iPhone:

When you type, the iPhone keyboard may vibrate or make a sound. Enabling keyboard haptic feedback may affect your iPhone's battery life.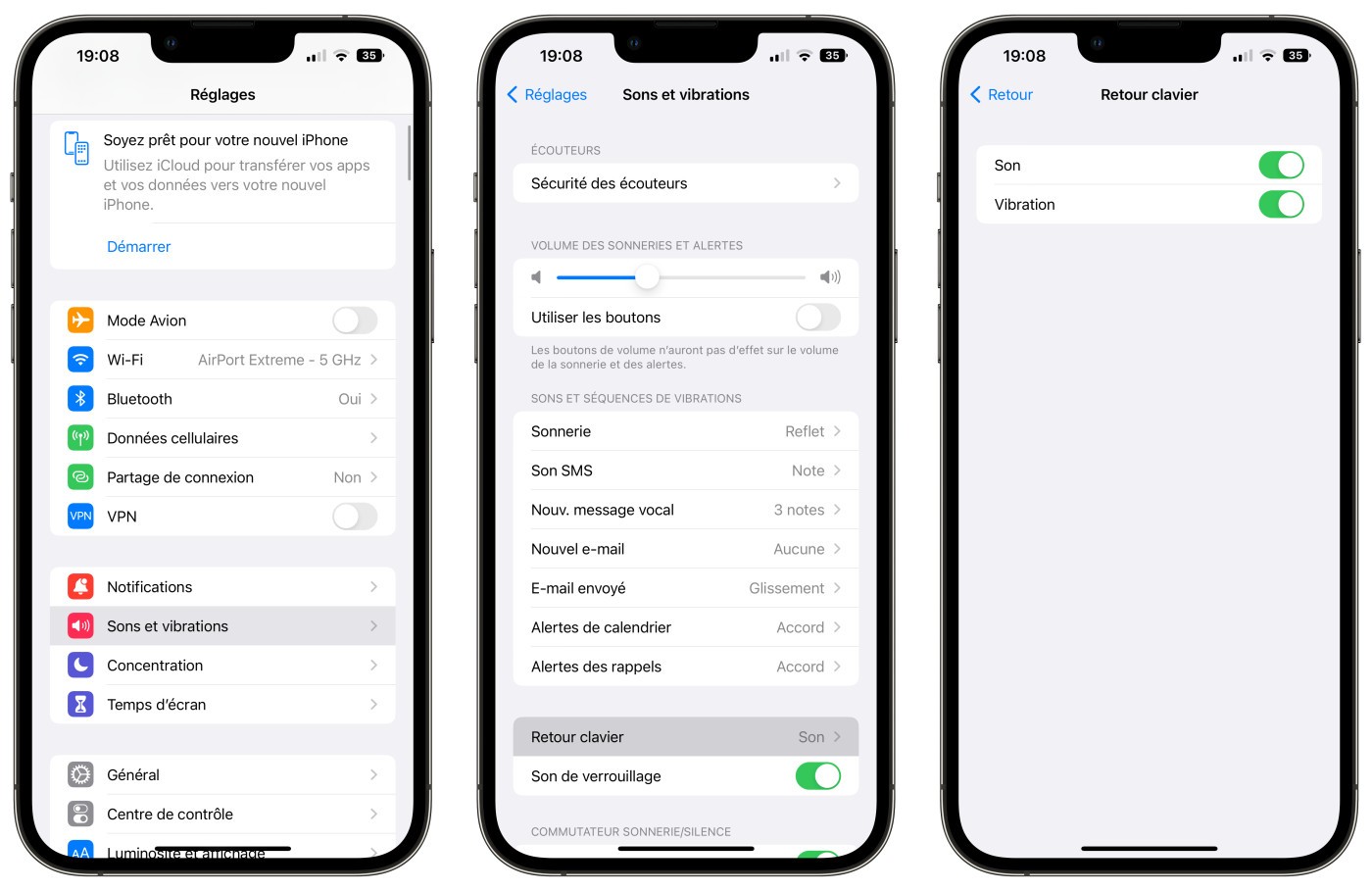 The potential influence of keyboard haptics on your iPhone's battery life is not addressed by the manufacturer. It is believed that Apple preferred do not advance on the subject, because the impact is based on the quantity of words you write on a daily basis. A user can chat all day on Snapchat, by iMessage… When another will publish only 2-3 tweets and write a dozen messages on WhatsApp.
Either way it's always good to be warned the consequence that haptic feedback can have on the autonomy of our iPhones.
You are free to activate it, but we know that many can no longer do without it since third-party keyboards offer this functionality.