With each release of new iPhones, there are a ton of videos on YouTube to test the resistance of recently available models. Several YouTubers put the screen of the iPhone 14 to the test, the objective was to find out if the glass was more robust than that of the iPhone 13! This completes our comparison between iPhone 14 and iPhone 13.
There really isn't a difference
Resistance tests are not going too far with the screen and the back of the iPhone 14, YouTubers use hammers, cutters, lighters… The objective is always the same: see how far resistance can go iPhones facing terrible torture.
The 14th generation of iPhone has passed the YouTuber's annual scratch test JerryRigEverythingthe influencer uses the scale of Mosa mineral hardness to make a judgment. A small scratch was discovered at hardness level 6, indicating that Apple is still exploiting the same Ceramic Shield than the one used with the iPhone 12 and iPhone 13.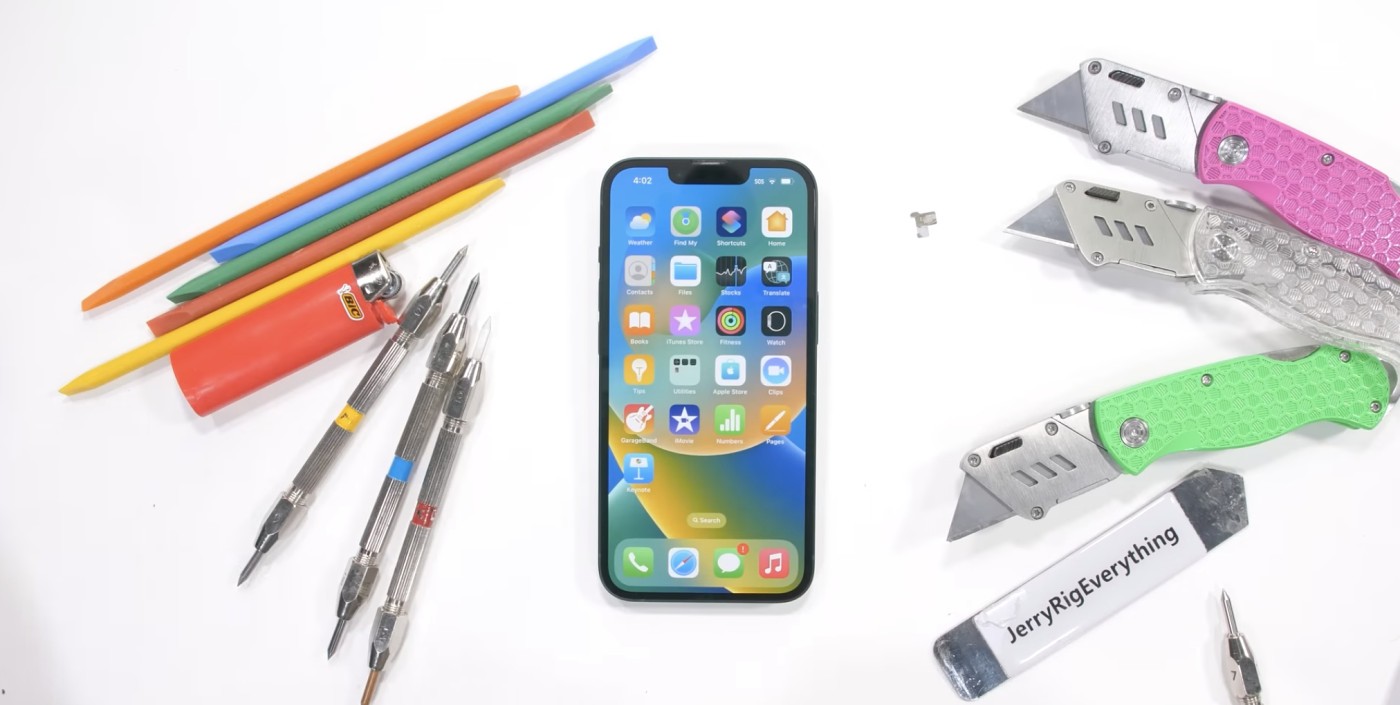 From level 7, more visible scratches on the camera were observed, this is exactly the same result obtained by the iPhone 13 and the iPhone 12, which proves that Apple did not install a glass more resistant on its new iPhone 14.
Note however that reaching level 6 without visible scratches is a good performance ` that many competing smartphones do not reach.
Apple knows it and that is why the Cupertino company does not hesitate to brag the merits of Ceramic Shield, considered the most resistant glass currently on the smartphone market.
Regarding the iPhone 14 Pro, Apple has not made any major changes to the glass used either. The new high-end smartphones have the same tough glass as last year's iPhone 13 Pro/Pro Max. This can be seen in the tests, because the first weaknesses encountered occur at approximately the same time than last year's iPhone 13 Pro.
The Ceramic Shield was first announced by Apple from iPhone 12 (in partnership with Corning), the company has since used this glass on all generations of its iPhones. It is considered to be 4 times more resistant than the previous glasses. The Ceramic Shield has been designed to absorb in a spectacular way the brutal shocks as well as the scratches which can be caused by keys in a handbag.
Samsung offers the same glass since its Galaxy Note 20, but under a different name, that of "Victus".