Just before the release of the final version of iOS 16, we had offered a major 8.0 update to your iSoft application with several new features, including the famous widget for the locked screen. This version adapted to the new iPhone 14 had on board, despite us, some bugs including the one that caused the application to crash when clicking on a notification. After a few days of development, the 8.0.1 update is already available.
iSoft corrects the shot
If iPhoneSoft was born in 2008 with the advent of the App Store, iSoft has existed since 2009 on the App Store, with many updates each year. For once, the arrival of a major version – iOS 16 – we have played with the possibilities offered by the SDK to offer you, for example, a widget for the locked screen which allows you to have the number articles published during the day. Not to mention full support for the latest iPhone 14 and iPhone 14 Pro, plus some tweaks like opening linked articles in a native view instead of a browser.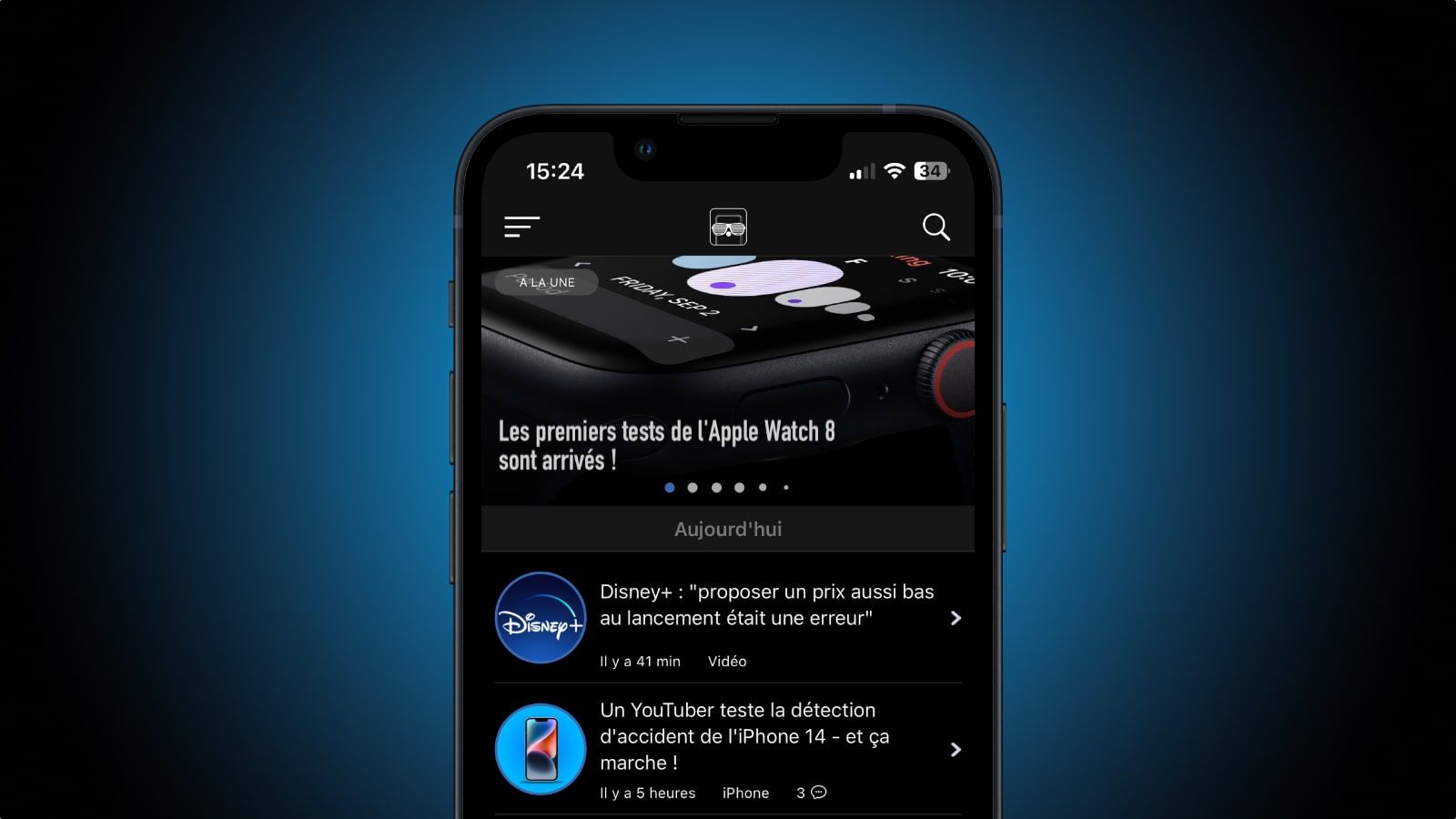 But this version had been published a little too quickly. Many of you have told us about the crash when opening notifications, as well as some crashes at the detail level of an article. All of this is now corrected.
At the same time, the developers have reviewed the article lists by now displaying the category, as well as by reviewing the organization of the widget which has a larger font and a touch of color with our traditional blue on the categories.
Don't hesitate to update iSoft to version 8.0.1 and give us your feedback in the comments. And, once again, thank you for being always more numerous to follow us every day for so many years on the French-speaking Apple blog par excellence.
Download the free app iSoft