laptop news desk
While working on the laptop throughout the day in the office or at home, many times it seems that heat is being generated in the laptop. Do you know that due to the heat generated in the laptop, the performance of the laptop starts getting affected. The slightest heat in the laptop is not a problem, but if the laptop starts to overheat, then understand that it is an alarm bell. In this article, we are going to tell you some useful laptop tips that can be useful for you.
Protect from dust: CPU fans are installed in laptops to control the heat generated and maintain ventilation in the laptop. But if the laptop is not maintained properly, then dust starts to accumulate on these fans, due to which the laptop does not have proper ventilation and heat generation starts. If you want to avoid the heat, make sure that the fan doesn't collect dust.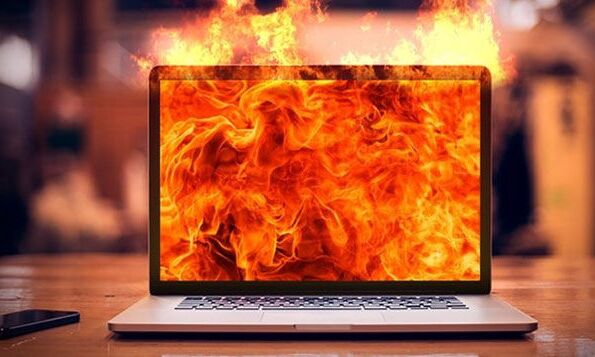 Use only original charger: It has been seen many times that people charge their laptop not with the charger that comes with the laptop, but with another local charger or charger from any other company. But do you know that doing this can prove to be dangerous for your laptop. Which can cause problems with the laptop as well. In such a situation, we would advise you to always use your original charger.
Over charging is dangerous: It is often seen that people forget to charge the laptop and the laptop remains on charge even after 100 percent full charge. In such a situation, overcharging should be avoided because in the same way, when the laptop is charged, there is a bad effect on the battery, which starts generating heat. In such a situation, we would advise you to always avoid overcharging your laptop.