Lego announced a new video game set, this time based on the 1980s arcade classic Pac-Man.
Create your own Pac-Man arcade
The 2,650-piece set was created to replicate a cabinet of Arcadian of Pac Man, with an illuminated coin slot, a joystick four directions and a mechanical chase.
On one side of the cabinet There's a crank that can be turned to move the characters through the game's maze, and the set also includes a diorama with a figure playing a smaller version of the arcade cabinet.
Likewise, in the upper part of the cabinet, there are revolving replicas of Pac Man and the ghosts blinky and Clyde.
Lego Icons Pac Man
The Lego Icons set Pac Man will be available for purchase on June 4 at a price of $269.99, with advance notice to Lego VIP members on June 1.
This price coincides with the previous tax of Lego to the video game Nintendo Entertainment System after last year's price increase.
If the price and the number of pieces are not enough to indicate that this product is not suitable for minors, Lego specified that this set of Pac Man It is aimed at people over 18 years of age.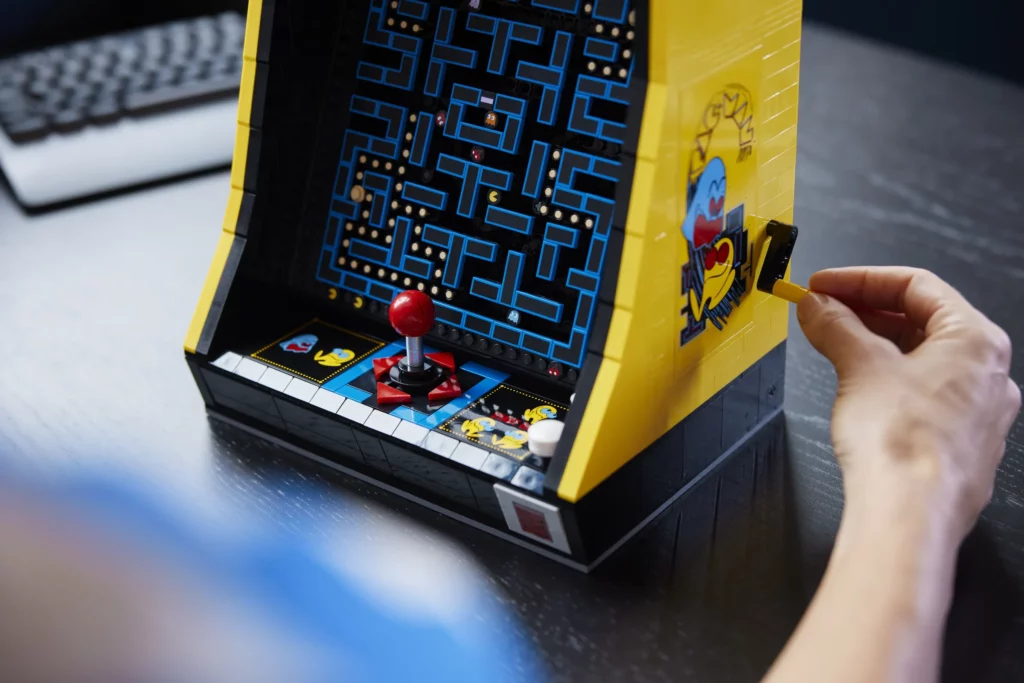 A tribute to the iconic arcade game
The presentation of the set of Pac Man occurs 43 years after bandai namco (then known as namco) first tested the game with the public in 1980.
Gamers recognize this arcade game as one of the most popular in history. Lego noted that 293,822 recreational units were installed in the seven years after its original release.
In a curious turn of events, today's announcement reveals that the yellow color of Pac Man was inspired by the "iconic yellow of brick LegoAccording to the game's original creator, Toru Iwatani.
This recreation of the machine Pac Man is the latest in a series of collaborations between Lego and video gamewhich in addition to the console NEShas also included a series of interactive games of Super Mario.