⏰ 3 hours ago
Julian Russo

React
Macs have never had an important role in the world of gaming, today it is unthinkable for an Apple customer to play games like call of duty warzone, Fortnite Where Apex Legends on his Mac. Moreover, few publishers of popular games on PC and consoles take the initiative to develop a macOS version. However, this vision is starting to change a little thanks to the much more efficient M1 chip, especially for games!
What if game publishers started to take an interest in Macs?


The MacRumors media recently approached Feral Interactive, a development studio that offers games on Mac since 1996, the company has been watching advancements in Mac internals closely in recent years. According to the studio, the biggest development is undoubtedly the abandonment of Intel processors in favor of M1 chipsthis change finally opens up "exciting opportunities" for the future of gaming on the Mac.
One of the founders of Feral Interactive explained that since 1996, there have been many advances where it has been necessary to adapt, it has not always been easy:
The changes have been cyclical, but bringing games to the Mac platform during this period has had its challenges. Apple's move from PPC to Intel, from 32-bit to 64-bit, and more recently from Intel to Apple Silicon – all of these changes have required transition periods and considerable work, but in each cases, they facilitated a situation in which better games could be ported to the Mac. What has remained constant is that there is a community of Mac users who want to play games on their computers. There is an audience for good games that are well optimized for the platform.
He goes on to say that Mac owners have always felt a frustration vis-à-vis the multiple decisions of Apple that have never favored gaming on Mac. The studio founder goes even further by explaining that Apple has voluntarily paralyzed the graphics power of the Mac by using Intel graphics cards and GPUs that could never be good enough for games that need a lot of power.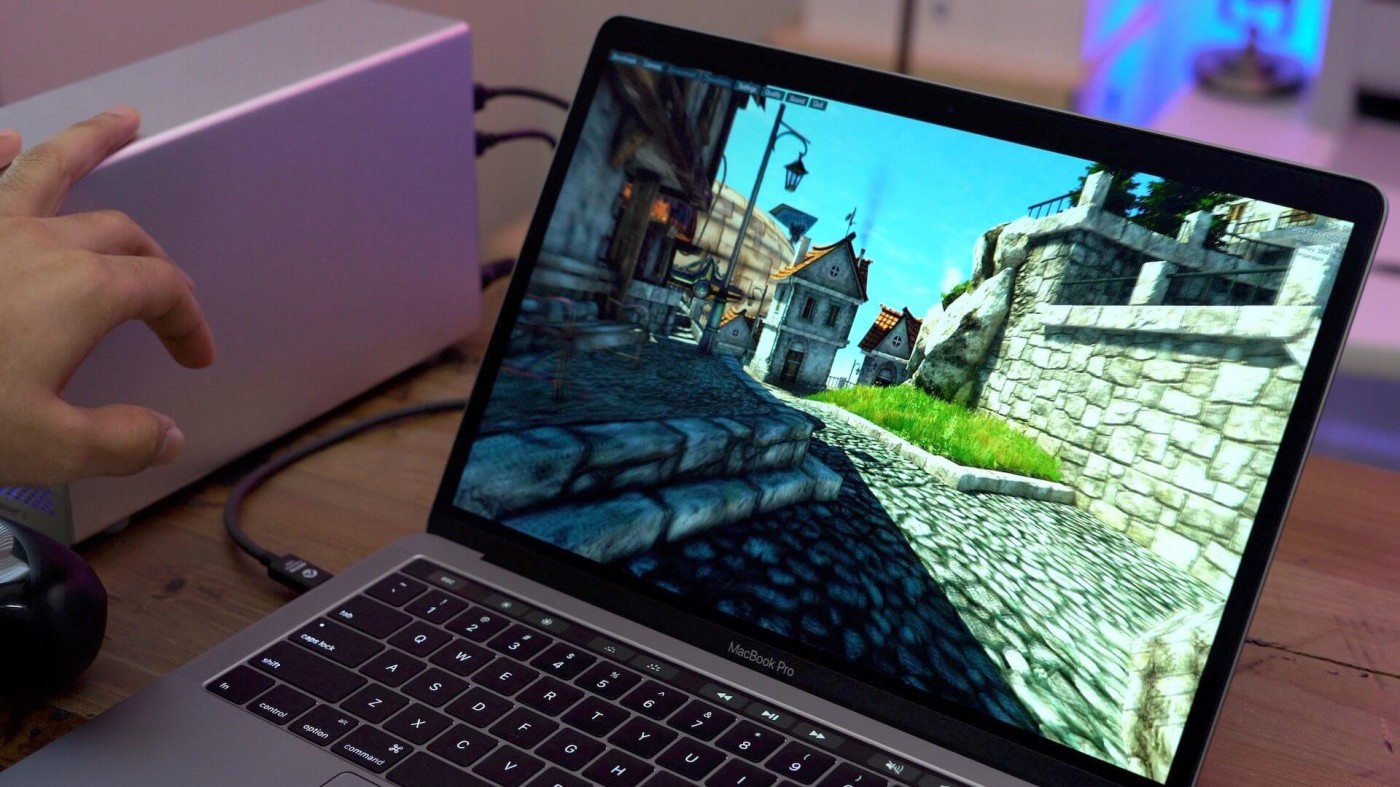 Fortunately, things are gradually starting to change since the transition to the M1 chip:
Before [Apple Silicon], almost all of the most popular Apple computers, especially entry-level laptops, used Intel integrated graphics. This posed a problem. We had to spend a lot of extended development cycles optimizing games to make sure they ran as well as possible on devices that weren't intended or designed for gaming.
He goes on to state:
The problem is that AAA games often push the limits of hardware, and we need to be sure that we can get a game that works well on a wide range of machines, often stretching back many years. However, the current transition to Apple Silicon opens up some interesting opportunities. Compared to the previous generation of Intel-based Macs, it offers a big step up in power, and for gaming that results in better performance and improved graphics fidelity.
This new power provided by the M1 chip offers more freedom in the search for more demanding games. Founder says he wants to continue supporting Intel Macs "as long as they are both technically feasible and commercially viable".
However, the latest games available may not always be supported on Intel Macs, such as Total War: Warhammer IIIthe game is exclusively available on M1 Macs, as the game did not perform well in its tests on Macs with the Intel processor.
At Feral Interactive, we are excited about the future of gaming on macOS:
We are excited about its renewed ability as a gaming platform. We intend to stay focused on bringing great games to the platform, running them as well as possible, and supporting them for a long time.
2 years ago, a rumor claimed that Apple could release a Mac in 2020 with a configuration cut for gaming, but this rumor never saw the light of day. Apple preferred to remain attentive to the configurations that allow you to enjoy Apple Arcade type games!