Mivi Fort S100 Features: The trend of soundbar with TV is increasing in India. It has many benefits. If you feel like listening to loud music inside the house, then just increase the volume. Today we are going to tell you about the soundbar of MiVi brand, which will fulfill your needs, but will not be full on your pocket. Meaning the party will be properly arranged in less money.
This soundbar is Mivi Fort S100. With this soundbar, you can bring life to your old TV too. That too by spending less. This soundbar is of 100 watts and 2 subwoofers have been given in it. Its price is only Rs 4999. Let us know how is this soundbar for Rs 4999.
sound quality
I noticed a fairly balanced sound signature with the Forte S100. The highs and mids sounded great on the soundbar, whether it was the music you were listening to or the movie you were watching. However, the bass level could have been a bit better. Overall sound quality is good. You will not feel the lack of sound while driving it at home.
connectivity
Connectivity issues do come with the cheap soundbars that come with it, but there is no such problem with the mivi Fort S100. When I connected it to my phone, it connected very smoothly, apart from this there was no problem when connected to my laptop. It has excellent connectivity like HDMI ARC, USB, Bluetooth, AUX and Coaxial Inpulse. Overall connectivity is good.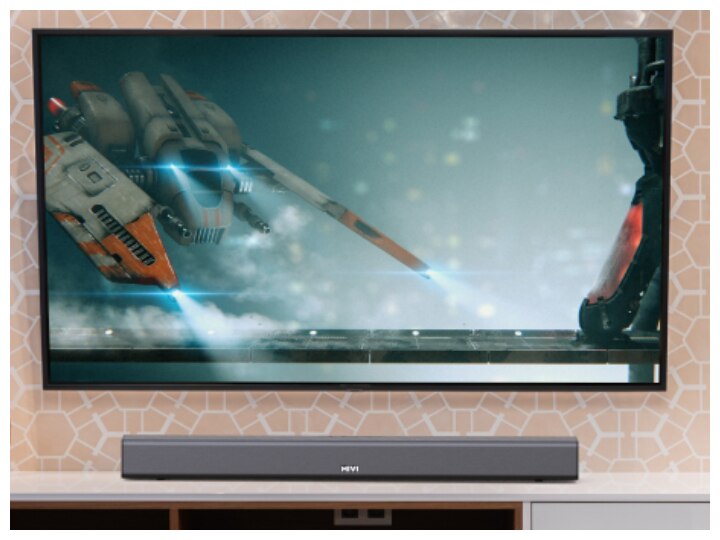 Design
Talking about the design, it looks as simple as other soundbars. Although its size is a bit big. This black rectangular body and white side soundbar can go well with most TVs and entertainment systems, it will not feel awkward to keep with anyone. The Mivi branding might sound a bit too loud for some people, but that is a personal preference.
Mivi Fort S100 soundbar You may find it lacking in some things. As it does not have customizable sound. Although some preset sounds have been given in it like music, movie etc. There is also a button in the remote for all these sounds. This sound bar does not have the feature of retaining mode. Meaning if you turn it off and on, then it turns on only on Bluetooth mode. There is also no auto power off feature in the S100 soundbar.
Should you buy this?
If you are looking for a good soundbar that is reliable along with your connectivity features, then Mivi Fort S100 soundbar Could be a good option for you.
Read also: Facebook Search History: No one can find out who you searched on Facebook, delete search history like this
Also read: Budget Smartphone: These smartphones come in the budget of Rs 6000, know which one is fit for you