A few days ago the Government approved the More Energy Security Plan (+SE), a series of measures whose objective was "increase the protection of the population" against the price crisis while achieving a reduction in the country's gas consumption of between 5.1% and 13.5%.
However, as we discussed then they did not give many more details on how it would be implemented or what specific measures were going to be taken for the final citizen, something that the President of the Government, Pedro Sánchez, partially revealed today in Congress.
Community boilers will finally be taken into account
One of the main problems for many consumers next winter is related to the use of community boilerswhich, as we explained at the time, cannot currently benefit from the gas regulated rate or TURthe most economical despite the increases due to the fact that the maximum quarterly increase percentage is limited, which until now required having to contract a rate on the free market, which is much more expensive.
Sanchez has pointed out that a new regulated tariff will be created for these consumers that will be in force until the end of 2023 and where the quarterly price increase will be limited. In other words, in a similar way to what is currently happening with the TUR rate, there will be a cap on the maximum increase that the increase in the price of gas can have for this type of user in neighborhood communities that spend more than 50,000 kWh per year.

As he pointed out, with this measure around 1.7 million households will benefit from a reduction of more than 50% in your receipts with respect to what they would pay in the free market with the current offers.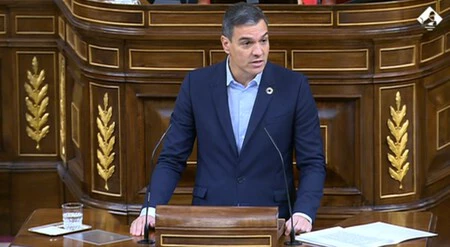 In addition, it will create new category of vulnerable consumers that they will be entitled to a 40% discount on your electric bills. It will be a temporary measure and focused on households with workers who have low income (although they have not specified what specific income).

The electricity social bonus will also be reinforced for the more than one million households that already receive it, increasing the discount applied to the bill that will pass up to 65% for consumers considered vulnerable and up to 80% in the severely vulnerable. Also, will rise 15% the amount of energy entitled to a discount on bills.
The thermal social voucher will double your budget, offering an average aid that will amount to €375 per household and raising the minimum aid to 40 euros.

Cover photo | hessam nabavi