For two weeks, Orange has decided to lower the price of its 500 Mbit/s Fiber subscription, which will therefore now be displayed at 19.99 euros per month for the first year, instead of the usual 22.99 euros.
Orange wants those who are eligible to switch to Fiber. For this, the incumbent operator in France is offering a low-cost FTTH offer, which it has decided to display on promotion for two weeks from today. The monthly rate is therefore now less than 20 euros per month.

What is included in the Livebox Fiber offer?
Fiber up to 500 Mb/s with the Livebox 5
A 4K decoder with 140 TV channels
Unlimited calls to landlines
Until August 17, 2022, the Livebox Fiber offer is available today at only 19.99 euros per month for one year. The 12-month commitment is for the promotional period, then the price will then increase to 41.99 monthly if you want to keep your subscription.
You will be charged 119 euros if the trip of a technician is necessary to connect your accommodation. Also count the activation costs linked to the TV decoder, which amounts to 40 euros. Finally, Orange undertakes to reimburse you up to 150 euros for termination costs with your current operator.
---
The small supplements of the subscription
Orange obviously offers a fixed telephone line with its Livebox Fiber offer, including unlimited calls to fixed telephones in mainland France, the overseas departments and more than 100 destinations abroad.
The operator does not neglect the TV offer either, unlike Sosh, and offers a catalog of 140 channels, some of which are 4K UHD compatible, but above all the supply on request of a TV decoder which is also 4K compatible.
Orange quality fiber
The most important thing is of course Internet access via fiber optics. With this offer, the theoretical speeds are 500 Mb/s for downloading and also 500 Mbit/s for uploading. The infrastructures of the incumbent operator in France are of excellent quality and offer a constant speed, enough to download very quickly, watch streaming without loss of quality or even manage your home automation installation without slowing down.
This offer includes the supply of a Livebox 5 equipped with Wi-Fi 5 and 4 Ethernet ports. Everything can be controlled very simply and instantly from the My Livebox application.
Do not hesitate to consult our handling of the Livebox 5 to find out more about the Orange Internet box.

Fiber/ADSL comparator
If you wish to discover other Fiber offers, or with ADSL, you can consult our comparator of the best offers of the moment.

Fibre
Bbox must Fibre
2 semaines
Débit jusqu'à
1 Gb/s
180 chaînes de TV incluses
Téléphonie vers 110 destinations

Fibre, Câble
RED box Fibre
5 jours
Débit jusqu'à
1 Gb/s
Sans Player TV
Téléphonie vers 100 destinations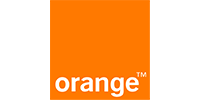 Fiber
Orange Livebox Fiber
2 weeks
Flow rate up to
500 Mbps
150 TV channels included
Telephony to 110 destinations
All internet boxes
---
To follow us, we invite you to download our Android and iOS application. You can read our articles, files, and watch our latest YouTube videos.