Samsung has unveiled its new entry-level and mid-range smartphones: the Galaxy A14, A14 5G, A34 and A54. Four terminals in charge of attracting customers looking for quality who do not necessarily want to break the bank. First impressions.
When we talk about Samsung smartphones, we immediately think of the Galaxy S (like the S23 Ultra) or the Galaxy Z, the high-end ones that act as a showcase. Nevertheless, the brand's flagship phones are to be found on the Galaxy A side. These more affordable models embed the technologies of the premium terminals of the past years and want to offer a pleasant experience to the user.
Samsung has unveiled four new smartphones for small and medium budgets: Galaxy A14, Galaxy A14 5G, Galaxy A34 and Galaxy A54. Terminals which range from 219 euros to 549 euros and which are already available for sale. We were able to handle them.
Samsung harmonizes its Galaxy A range
With this 2023 iteration, Samsung wanted to flatten its design part. While the 2022 models all sported a different photo module, the 2023 versions harmonize by incorporating a very simple display with three vertical sensors. A design code that obviously recalls the S23. They can also count on flat edges, an always chic effect, as well as on very neat finishes.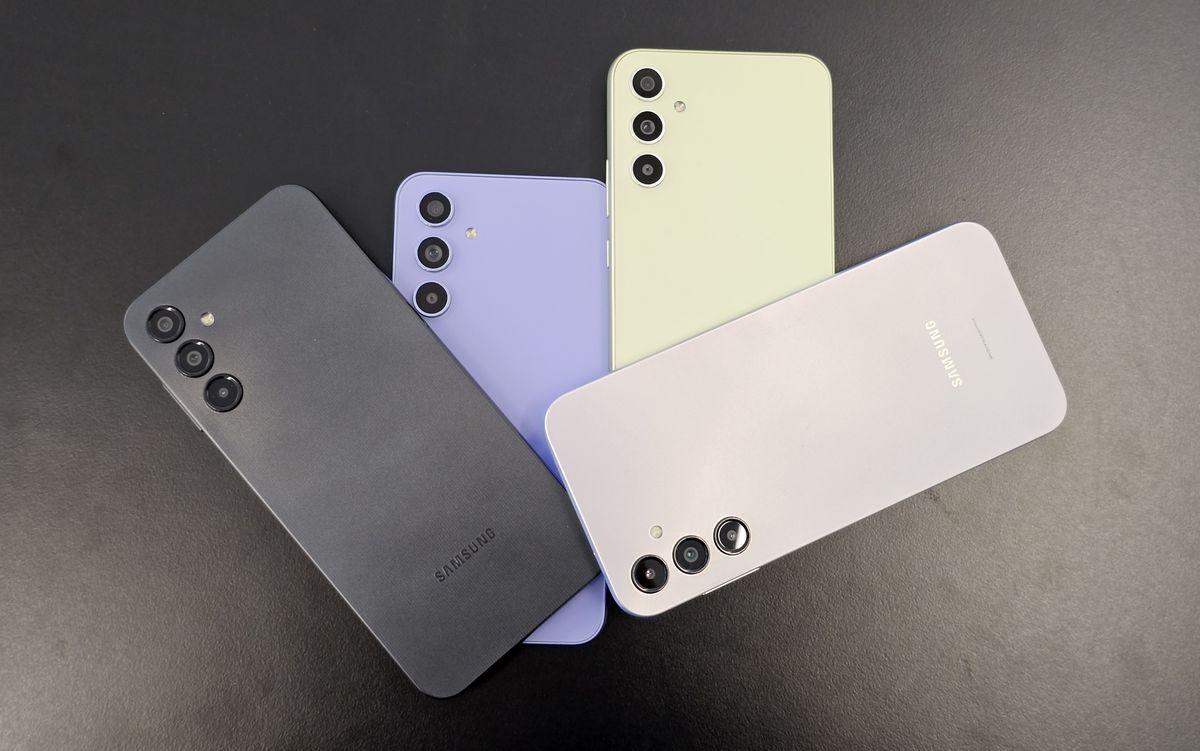 The idea is to give style to these products, make them attractive to the eye in order to avoid the "cheap" effect. It is a success for the Galaxy A34 and the Galaxy A54, respectively in polymer and glass, a little less for the A14.
Galaxy A54
Galaxy A34
Galaxy A14 5G
Galaxy A14
Screen
Super-AMOLED
6.4 inches
FHD+
120Hz
Super-AMOLED
6.6 inches
FHD+
120Hz
6.6 inch TFT
FHD+
90Hz
6.6 inch TFT
FHD+
60Hz
Processor
Exynos 1380
MediaTek Dimensity 1080
MediaTek Dimensity 700 5G
MediaTek Helio G80
RAM
8 GB
6 GB
6 GB
6 GB
BONE
Android 13 + One UI 5.1
Android 13 + One UI 5.1
Android 13 + One UI 5.1
Android 13 + One UI 5.1
Storage
128/256 GB
128/256 GB
64/128 GB
64 GB
microSD
Yes
Yes
Yes
Yes
Main sensor
50MP wide angle
12 MP ultra wide angle
5MP macro
48 MP wide angle
8 MP ultra wide angle
5MP macro
50MP wide angle
2 MP portrait
2 MP macro
50MP wide angle
5 MP ultra wide angle
2 MP macro
selfie sensor
32MP
13MP
13MP
13MP
Battery
5000mAh
25 Watt wired charging
5000mAh
25 Watt wired charging
5000mAh
15 Watt wired charging
5000mAh
15 Watt wired charging
Biometrics
In-display fingerprint scanner
In-display fingerprint scanner
Edge fingerprint scanner
Edge fingerprint scanner
Water resistance
IP67
IP67
No
No
Price
499 euros (128 GB)
549 euros (256 GB)
399 euros (128 GB)
469 euros (256GB)
249 euros (64 GB)
299 euros (128 GB)
219 euros
Let's start with the Galaxy A14s, two in number. Samsung offers a 4G and 5G version. The two are at first glance identical, but a few details differentiate them. Technically, there is a slightly more powerful processor on the 5G version, a Mediatek Dimensity 700 5G against a modest Helio G80 for the 4G model. The A14 5G also features a Full HD + TFT screen with a refresh rate of 90 Hz, compared to 60 Hz for the 4G model. Finally, the photo modules are a little different, since the A14 5G replaces its ultra wide angle with a "portrait" sensor.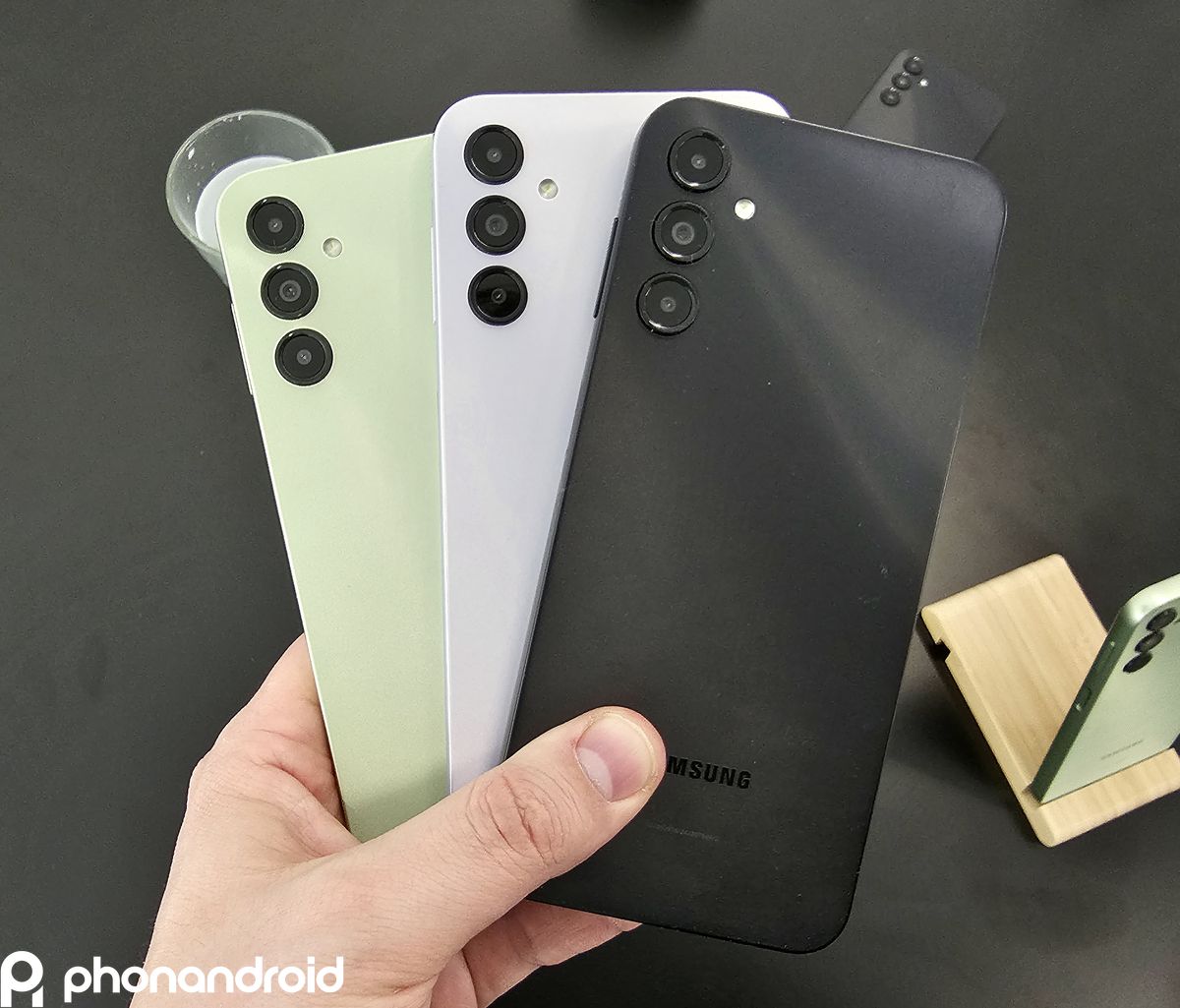 In hand, the phones are differentiated by their shell (black, silver or green). The 4G model has a 'ridged' plastic while the other is grainy. If visually, the result is rather convincing, the smartphone shows its entry-level side with a plastic that is a little rough and messy to the touch, prominent screen edges and a fingerprint sensor on the edge. But it is a product that seems above all dedicated to young people who do not want to ruin themselves, according to Samsung's admission, which qualifies it as "the first ideal phone".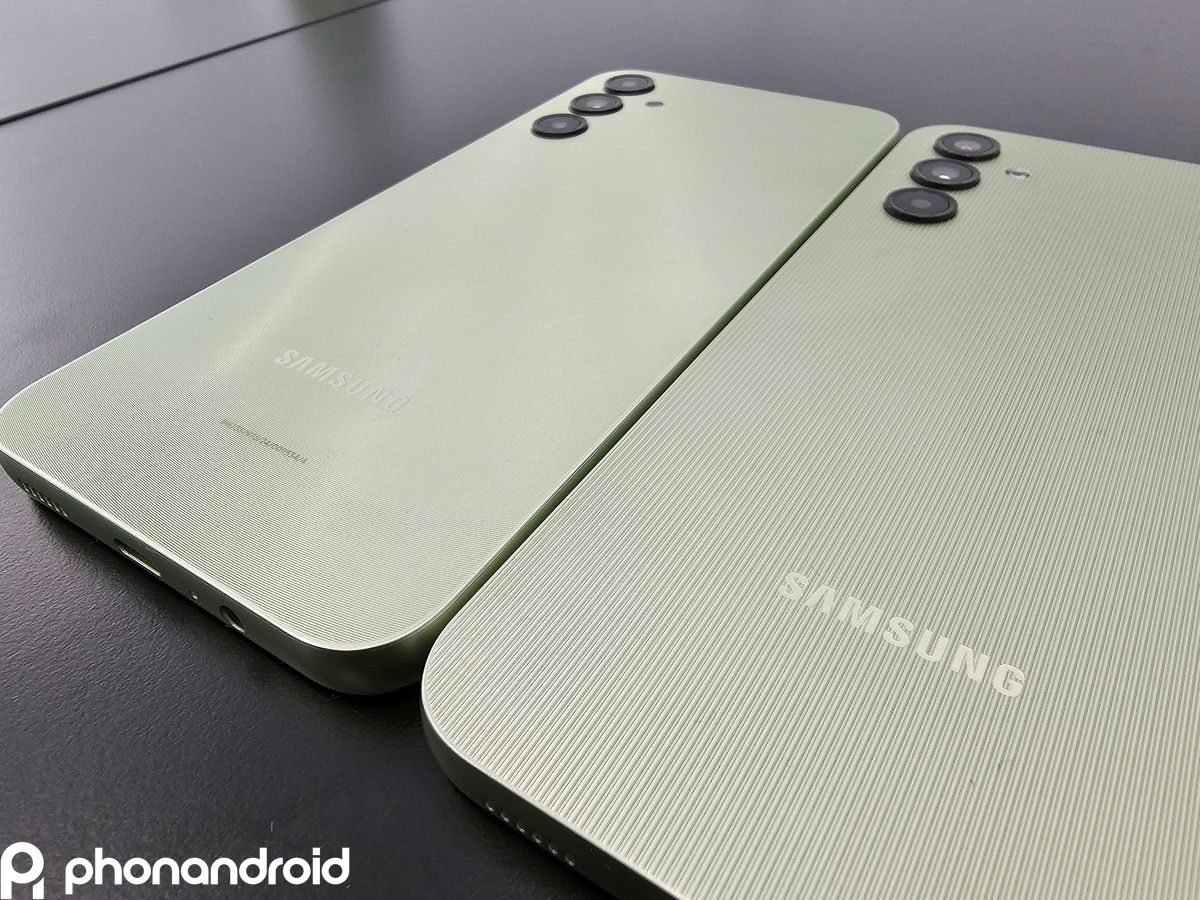 The Galaxy A14 is sold at 219 euros (64 GB), while the Galaxy A14 5G is displayed at 249 euros (64 GB) or 299 euros (128 GB)
Read also – Samsung Galaxy A53 5G test: the seductive mid-range
An intriguing Galaxy A34, a very chic Galaxy A54
The Galaxy A34 seems to be the most interesting of the range On paper. It is indeed this one that displays the best value for money when you look at its technical data sheet. The terminal offers a beautiful 6.6-inch Super AMOLED screen in Full HD + and with a refresh rate of 120 Hz, a first for A3X models. In addition, it has a fingerprint sensor under the slab. For the rest, regarding the processor (a Dimensity 1080) or the photo module (48 megapixel wide angle, 8 megapixel ultra wide angle and 5 megapixel macro), we have something consistent.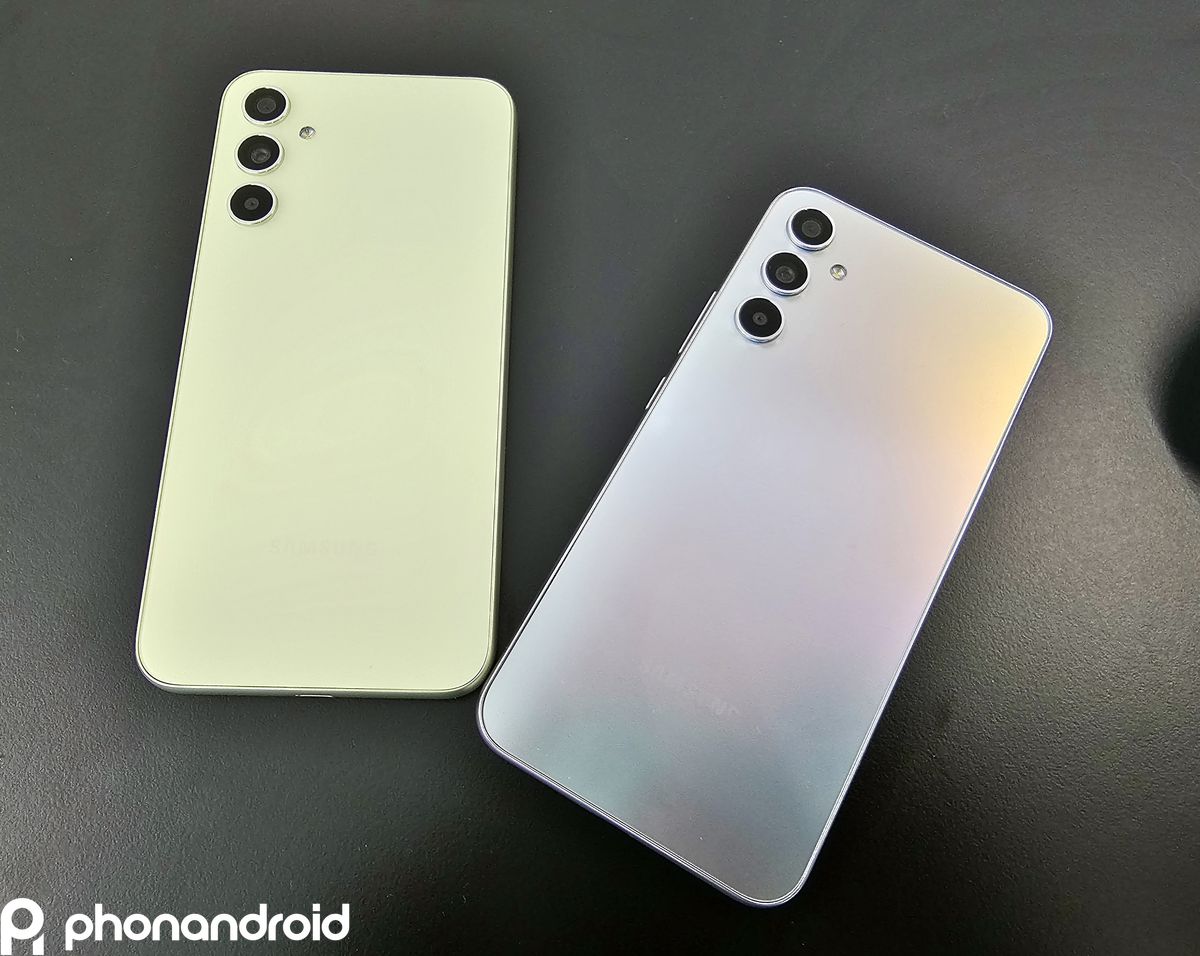 In hand, the Galaxy A34 convinces with its impeccable finishes. We appreciate its angular design and a quality polymer used on the back (black, lavender green or silver). A beautiful product that is very pleasant to handle, even if it cannot claim to tickle premium phones in this segment either.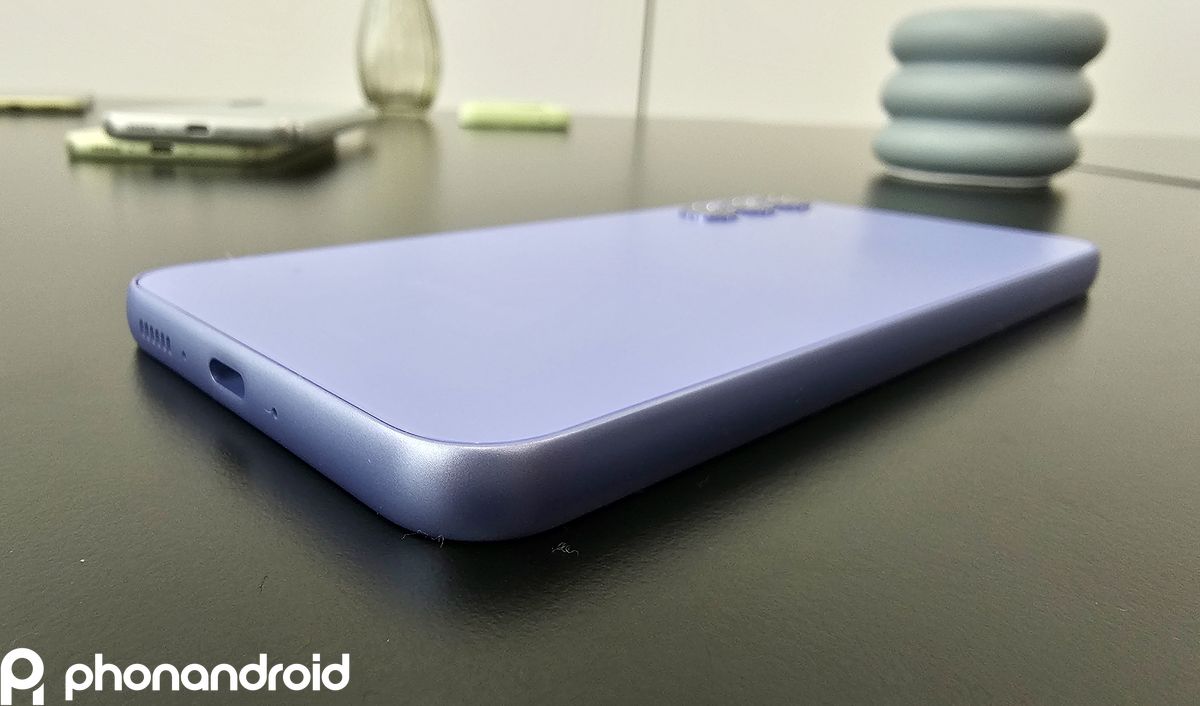 The Galaxy A34 is priced right for what it has to offer. The 128 GB model is shown at 399 euros while the model 256 GB is he sold to 469 euros.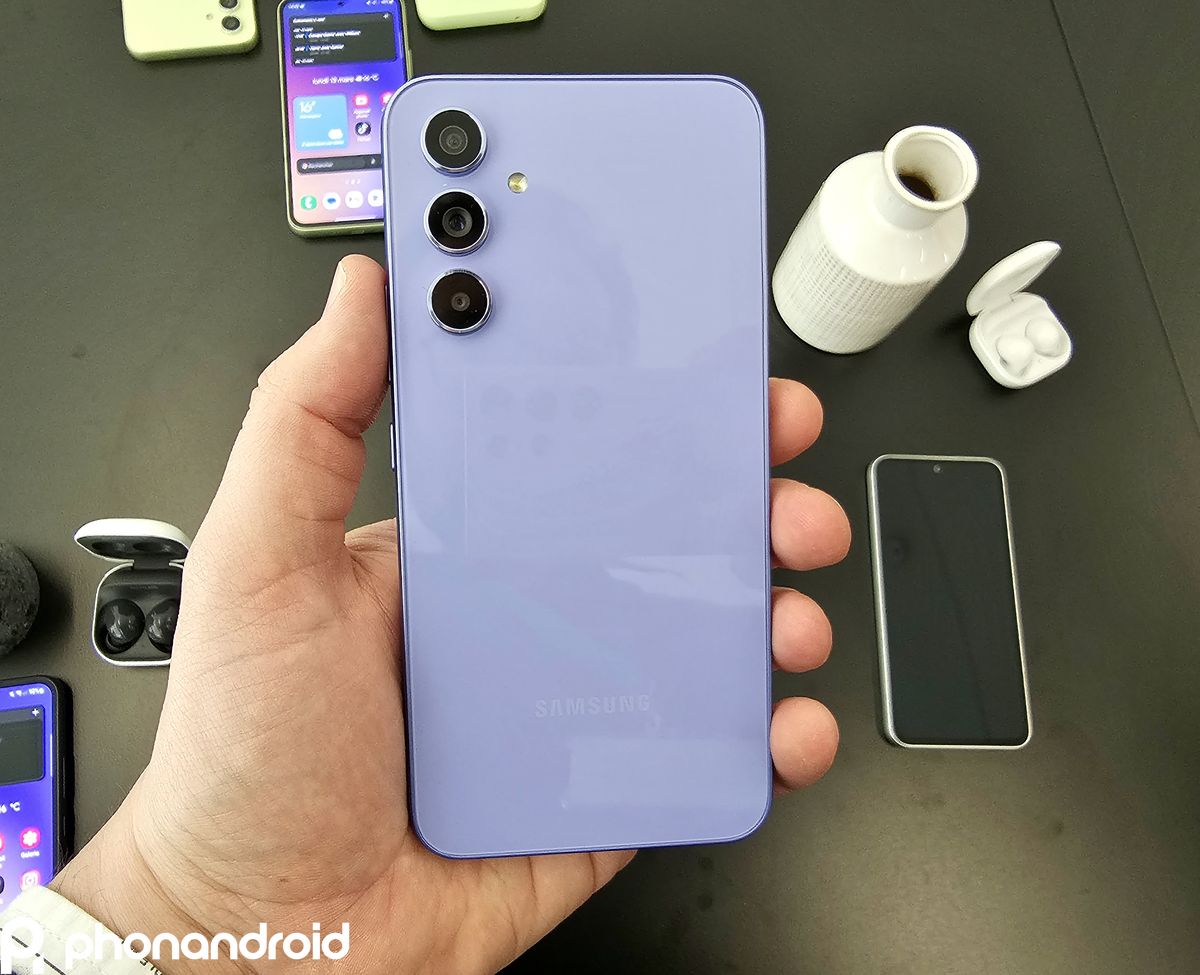 Finally, the king of the A-series is obviously the Galaxy A54. The latter could almost be a top of the range from two or three years ago when you look at its technical sheet. Its asset is obviously its glass design (Gorilla Glass 5) which gives it a not unpleasant premium side. In hand, the product really gives that chic effect that the A34 perhaps lacks a little. Like the latter, it is IP 67 certified.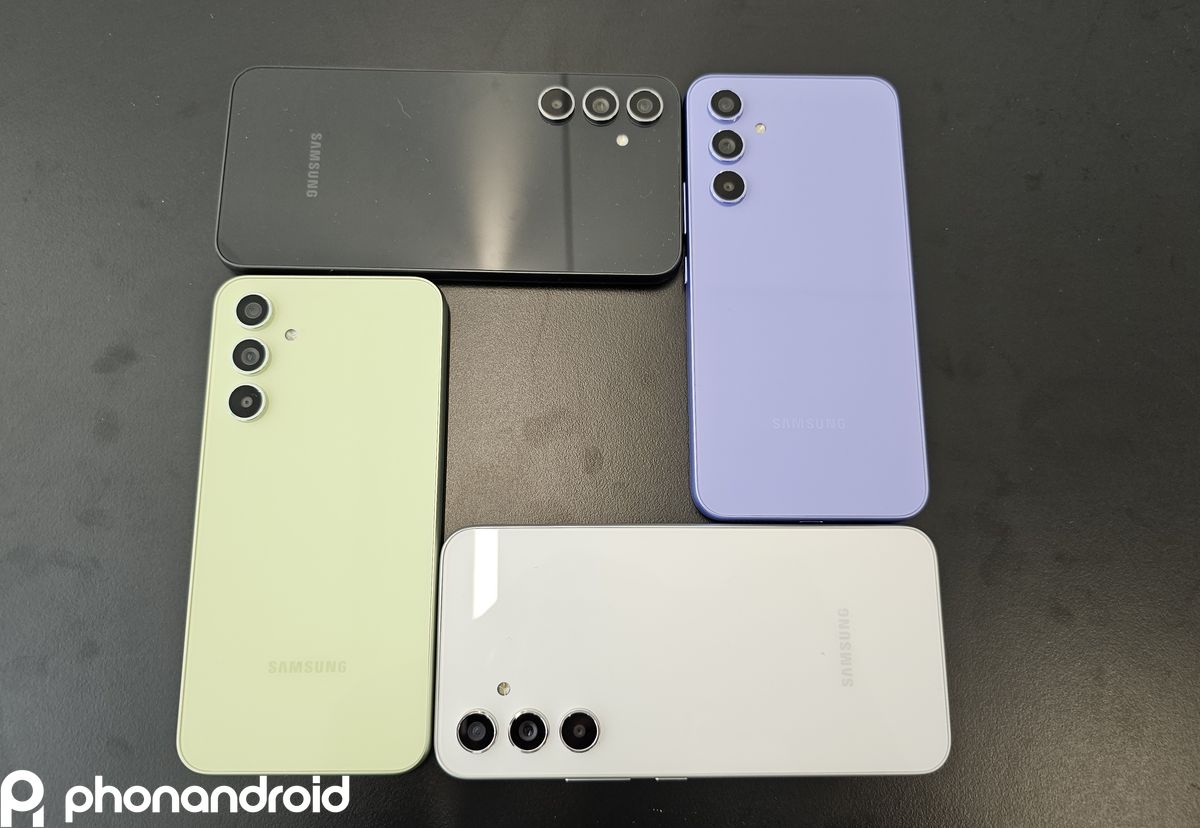 The Galaxy A54 is marketed at 499 euros (128 GB) or 549 euros (256 GB). If the version under 500 euros can be interesting, the one at 549 euros may sound a little false. At this price (or a little more), it is not uncommon to find Galaxy S21s, or even S22s, with more interesting specs.
Read also – Samsung Galaxy A33 5G test: compromises, but a fair price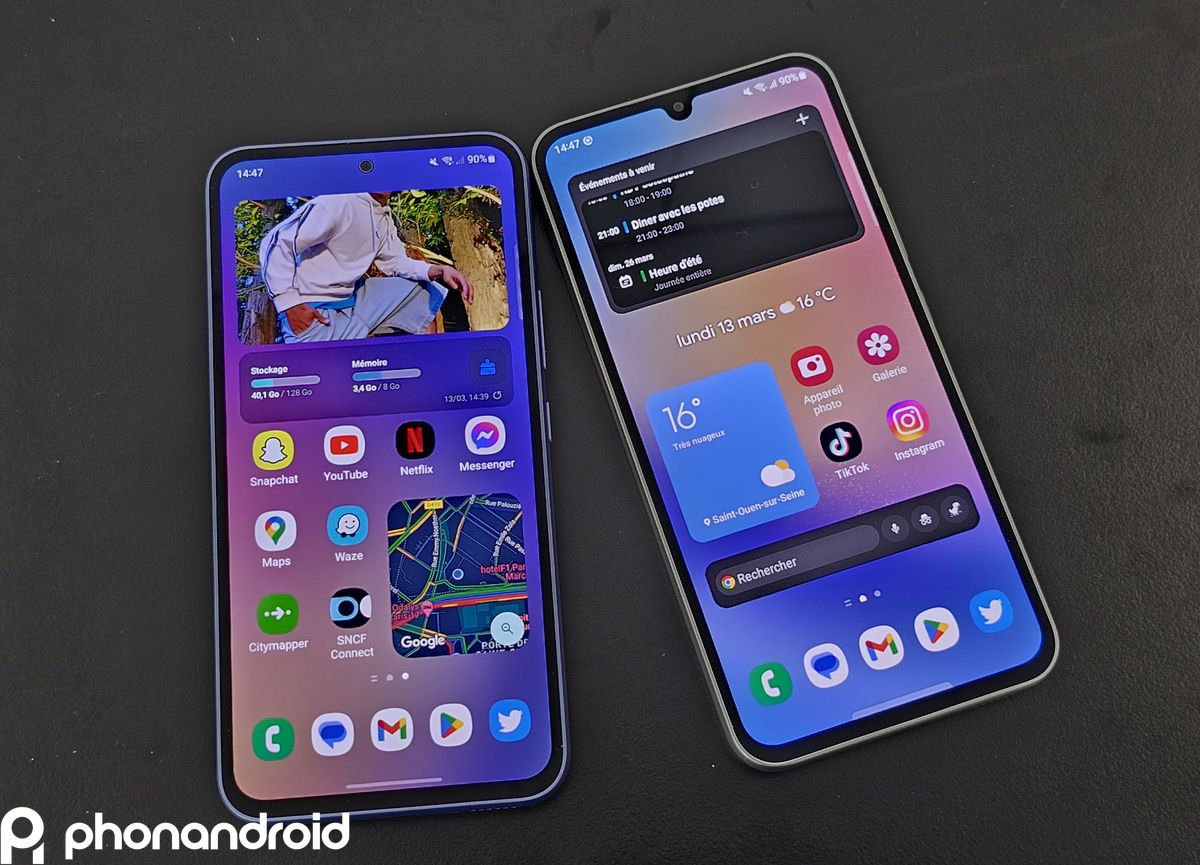 With this range, Samsung shows that it is betting heavily on the market for phones under 500 euros. We have some technically consistent products, pleasant and rather successful in terms of design. There is no doubt that these will be the brand's flagship terminals for this year. Of course, they will all go through the Phonandroid labs to determine what they are really worth.