After collaborating with Lionel Messi last month, PUBG MOBILE is launching a revamped version of its mode aftermathpopular with fans, adding a number of new features and improvements.
The overhauled Iconic mode introduces the ability to upgrade armor and firearms, as well as the option to heal yourself on the move with first aid kits and energy drinks. Eight bunkers and four guard posts have also been added, along with randomly spawning tractor-trailers and treasure maps leading to hidden crates.
Here is the new Aftermath mode

Get ready for a new and improved Aftermath mode!
This overhaul of Iconic mode includes an armor upgrade that introduces a vest containing armor slots, as well as the unique ability to upgrade guns from new upgrade crates. Players can now benefit from a system upgrade that allows health to recover quickly after heavy damage and conserve energy without it dwindling over time. First Aid Kits and Energy Drinks have been added to perk up while on the move, and healing is no longer capped while using them. Medicine cabinets can also be found on the walls to provide players with additional healing options.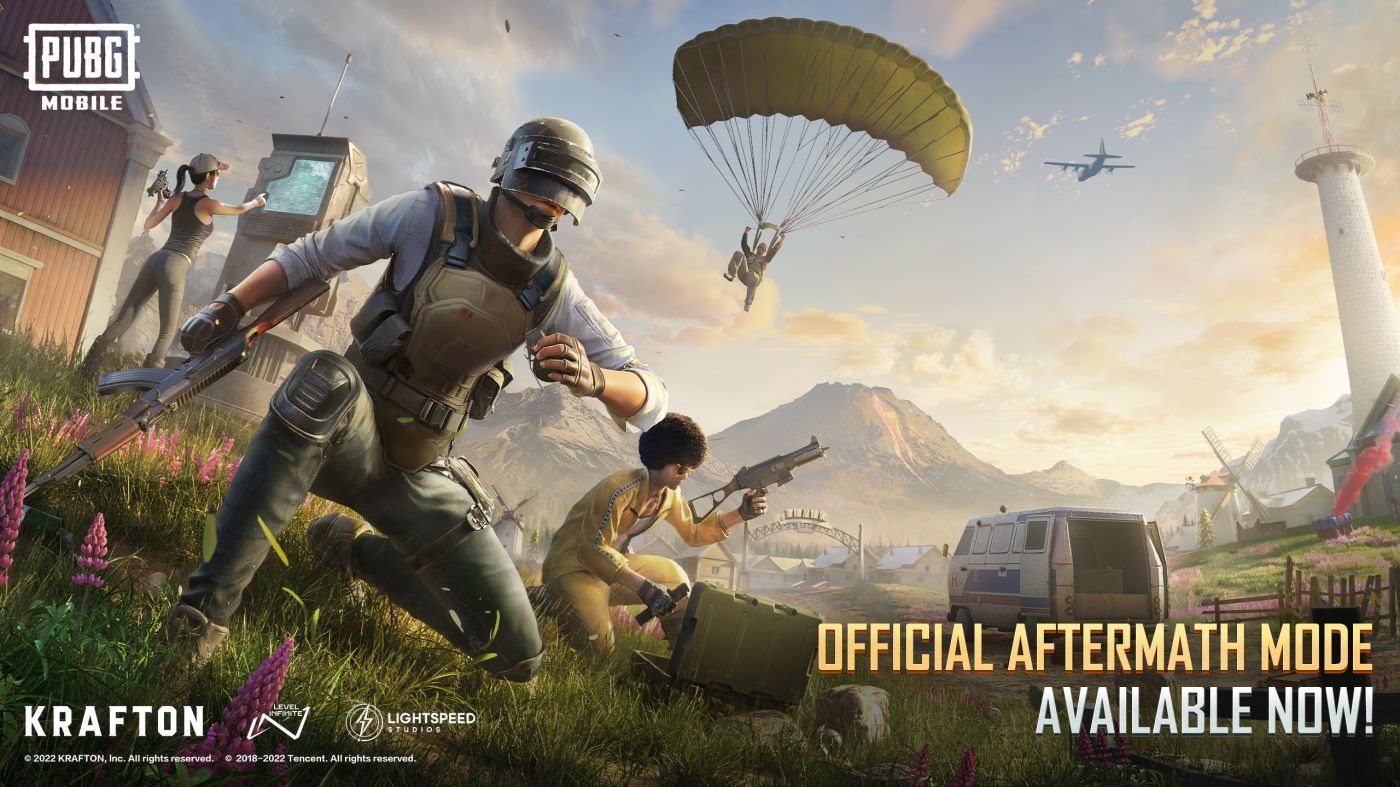 Aftermath also introduces eight new bunkers and four guard posts – stocked with supplies but heavily guarded – and treasure maps to follow to find hidden crates, as well as randomly appearing tractor-trailers. But beware, players using the booster towers now broadcast their position to other players, which means that you will have to be prepared to defend yourself.
The official Aftermath mode thus intends to enhance the strategic side and the depth of the game, which seems to be off to a good start. Watch the video trailer released tonight:

Players can jump into the official Aftermath mode right now as part of PUBG MOBILE 2.3 update. Download it for free from the App Store for iOS and the Google Play Store for Android.
Download free game PUBG MOBILE