Accidents happen, no matter how much we refuse to admit it
have we ever seen ourselves in the delicate situation of seeing how important files or photos have disappeared.
The reality in general is usually that we have deleted them by mistake and in some cases we have even formatted them. For these cases we have Remo, for hard drive data recovery, a utility that allows us to recover those key files or photos.
Remo Recover, the ally for those oversights with files in Windows
Beyond testing a file recovery application, we wanted to test how it works on Windows on ARM. For this task we have a Surface ProX with the SQ2 processor to be able to test it in detail. The operation is very simple and allows us to choose which folders to act on and then filter by the type of file so that we get to the interface in record time.
The response in Windows on ARM is immediate and it seems that it is a native application. In our case found 557GB of files that could be recovered inside the C drive. Now we will have to filter according to the type of file or extension to find what may interest us the most.
In our case we have tested it with searching for DOCX documents, the classic Word documents. The operation is impeccable and allows us to choose between the different extensions to search for the files. There we have found invoices that were downloaded from OneDrive and later deleted.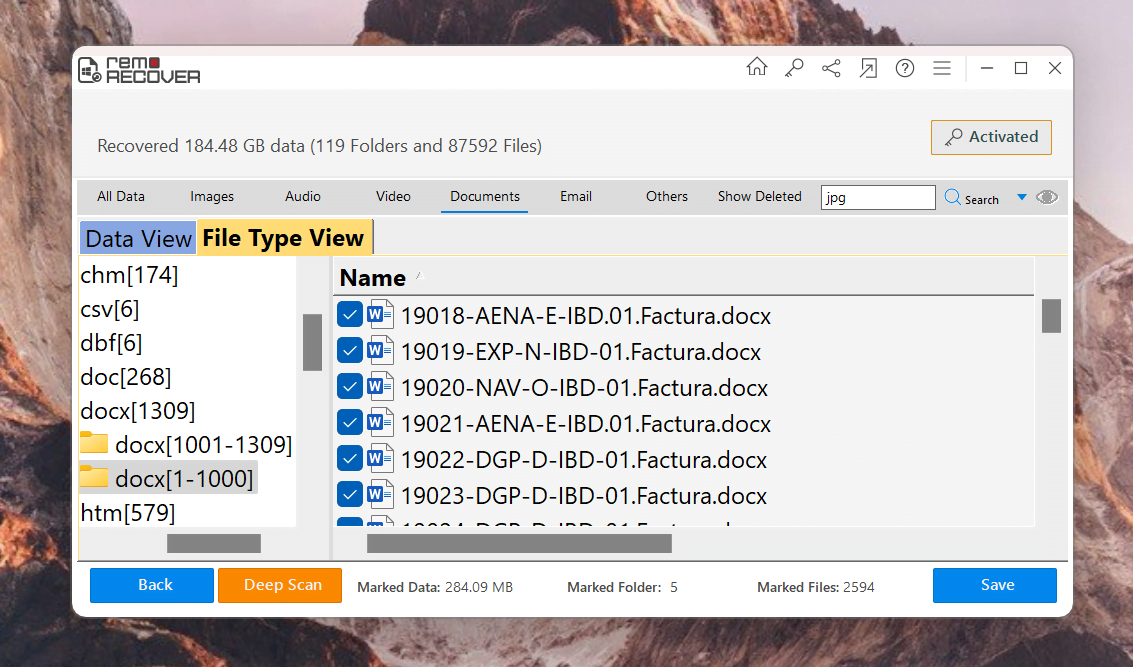 The good thing about having this type of software is that they work quickly, effectively and even allows us to filter by type of file extension. This is very handy for those less common files that appear in a matter of seconds as if by magic. If you are looking for a great file recovery tool with Remo Recover you are covered.
The only thing we could blame the people at Remo and its data recovery software for is an interface more adapted to current times. Aesthetically it seems to have a long time but its operation is exceptional on any Windows device.