The 2023 models of the highest range of Samsung smartphones have been officially announced, which come equipped with more modern designs, improvements in battery performance, cameras and other technical aspects
The models presented were the Galaxy S23, the Galaxy S23+ and the Galaxy S23 Ultra, which will be the most modern of the company,
The details go:
Camera
The Galaxy S23 Ultra has a 200 MP wide angle, with a 1.7 aperture and 85˚ field of vision. With this lens you can record 8K videos at up to 30 frames per second. At the same time, it has an ultra-wide 12MP camera and other more basic ones, 10MP, with 3x optical zoom, with 2.4 aperture and 36˚ field vision, and 10x, with 4.9 and 11˚, respectively.
In the rest of the models they once again have a 50MP wide-angle camera, a 12MP ultra-wide and a common 10MP one.
As for the front camera, all versions come with a 12 MP one, with a 2.2 aperture and 80˚ field vision, with Super HDR technology.
Other camera advances are:
In low light, videos are stable thanks to doubled angles of the Optical Image Stabilizer (OIS) in all directions on Galaxy S23 Ultra.
Videos are more cinematic thanks to upscaled 8K video at 30 frames per second with a wider angle.
Advanced object-based AI analyzes every detail of the frame, even the minute facial features like hair and eyes, to carefully reflect a person's unique characteristics.
For an enhanced video experience, the new 360 Audio Recording feature[9] on Galaxy Buds2 Pro creates multi-dimensional sound.
processors
This new generation will have Qualcomm's Snapdragon 8 Gen 2 processor, previously they worked with Exynos, which they manufactured themselves.
The main feature of the Snapdragon 8 Gen 2 processors is their 8 or 12 GB RAM.
Storage
The basic model has 128 GB and goes up to 512, while the other two start directly with 256 GB. The Ultra will feature a 1 Tera internal capacity option.
Prices
Galaxy S23, 8/256 GB: 23,999 pesos
Galaxy S23+, 8/256 GB: 25,999 pesos
Galaxy S23+, 8/512 GB: 28,999 pesos
Galaxy S23 Ultra, 8/256 GB: 30,999 pesos
Galaxy S23 Ultra, 12/512 GB: 35,999 pesos
Galaxy S23 Ultra, 12 GB/1 TB: 40,999 pesos
The pre-sale in Mexico will be from February 1 to March 2.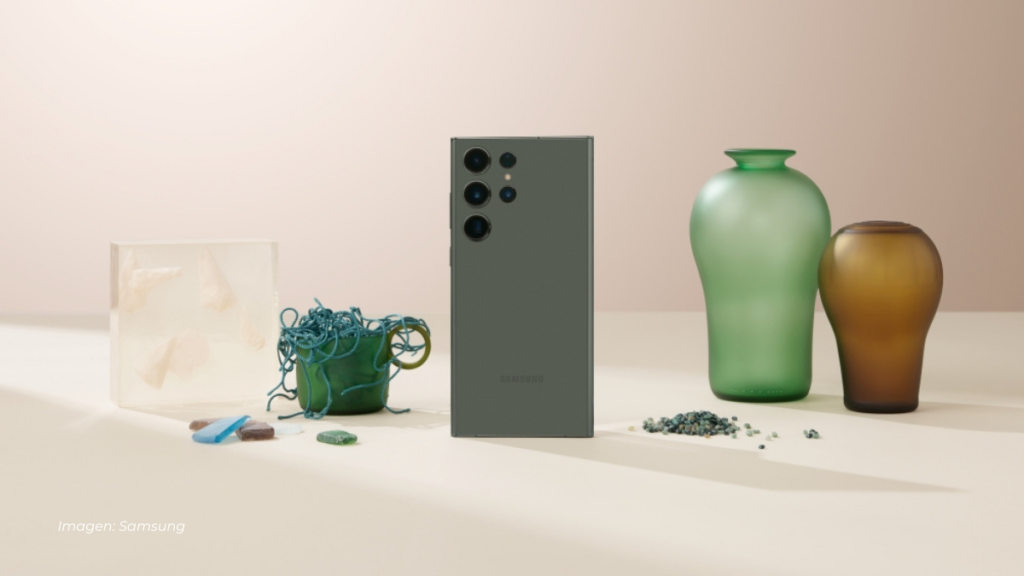 Colors
The Galaxy S23 series will be available in green, cream, lavender, and black colors.
In the Samsung Store Mexico there will be exclusive colors online, red and light blue for the Galaxy S23 Ultra, and other shades of green and blue for the Galaxy S23 and Galaxy S23+.
The online store will handle benefits presented in past generations that customers can choose from: the base 8/256 GB versions of the Galaxy S23, Galaxy S23+ and Galaxy S23 Ultra will receive Galaxy Buds Live wireless headphones as a gift or apply a double promotion memory, that is, receive the version with more memory for the price of the previous variant.
All the details in:
https://news.samsung.com/mx/samsung-presenta-la-nueva-serie-galaxy-s23