More than 10 days ago, Apple presented the new iPhone 14 to the world, all these new models include the "SOS via satellite" functionality, which allows users to contact emergencies even if they are not covered by the relay antennas of their operator. Today, a report tells us more about the hardware part that is inside our new iPhones.
Calls via satellites were possible (in part) thanks to Qualcomm
Smartphones have always made it possible to communicate with third parties via WiFi networks or mobile antennas that broadcast the mobile network (2G/3G/4G or 5G). For its new range of iPhone, Apple has shaken up the codes by offering its users to keep in touch with the world via satellites !
This revolutionary feature is not intended to replace your mobile operator's infrastructure, but to serve you in case emergency to contact emergency services if your operator's network is unavailable.
So far, we know that to provide this novelty, Apple has approached Globalstar which allowed him (in exchange for a gigantic sum of money) to use his satellites, which today grants total coverage of United States and Canada.
However, what we didn't know until now is how it works inside the iPhone. We can imagine that Apple had to add an additional component coupled with software that offers communication with Globalstar satellites…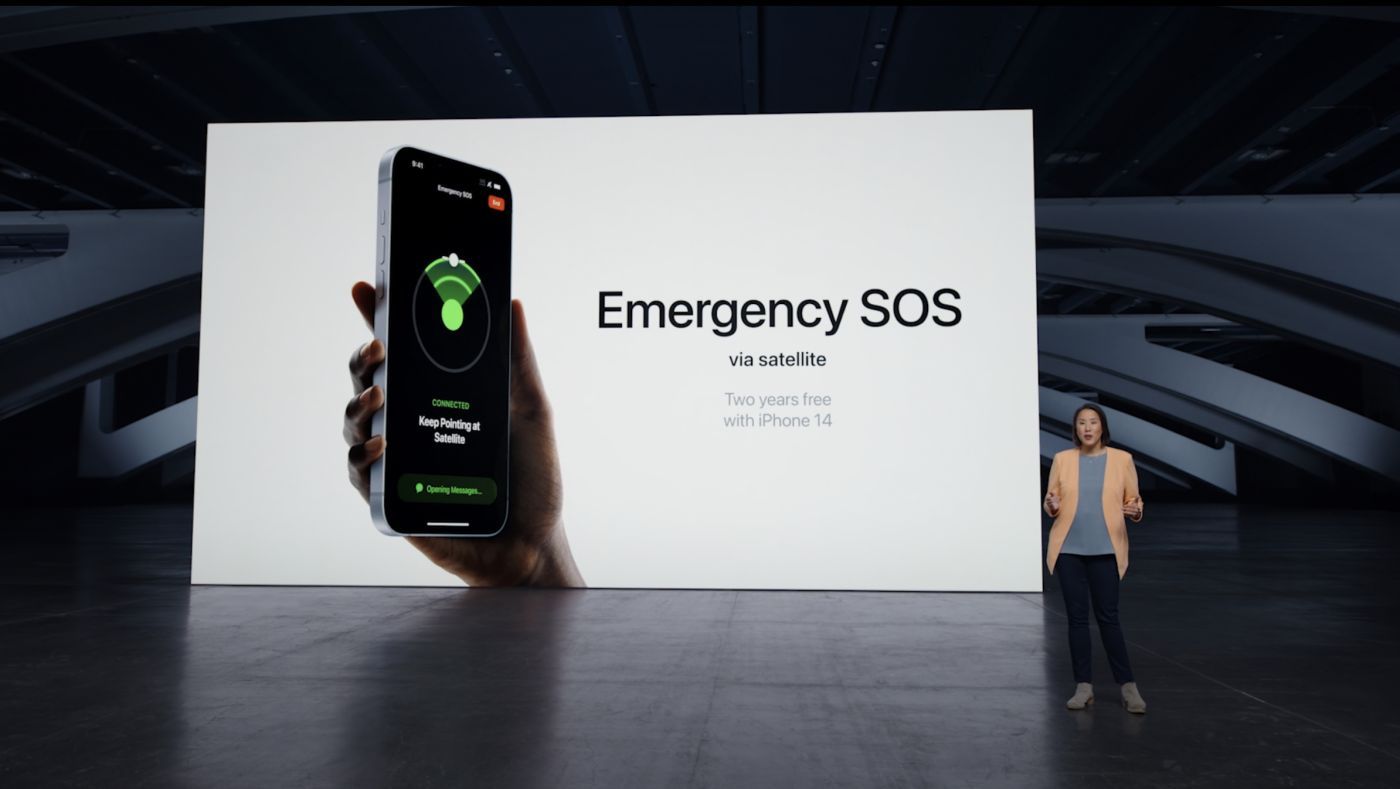 According to a recent report by Reuters, the emergency call function via satellite would work in part thanks to… Qualcomm !
Apple's partner for 5G modems in iPhones and iPads made the chip for satellite communications in iPhone 14s.
This famous chip would be the modem X65this information comes to us from iFixit which has (like every year) dismantled the new iPhones in order to visualize the changes made inside.
In addition to this chip provided by Qualcomm, other components designed this time by Apple are in the game.
What interest for Apple to get closer to Qualcomm?
In choosing the X65 modem, Apple thought carefully strategic. This chip has a dual function: it manages 5G with dazzling download and upload speeds and… the n53 frequency band which has already been operated by Globalstar satellites for some time.
For Apple, this decision was the best one to make, because it avoided having to add an additional modem inside the iPhone where the space is already very limited.
If Apple cannot boast of having developed the main chip which allows emergency calls via satellite, the Californian giant can nevertheless highlight the fact that the software part is 100% homemade. Indeed, when you ask for help by pressing the button "Emergency call via satellite"everything you see after was made by Apple.